Return to main page HERE!


SCIENCE FICTION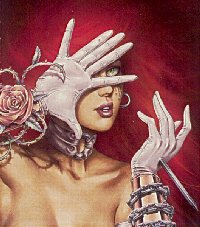 Authors: J.A. Johnson, K.G. McAbee
Title - Nereus I, Attack From the Depths
(The Nereus Project, Book 1)

Gwen Erickson was forced to abandon her pursuit of a degree in Marine Biology after two years due to the deaths of her parents. A friend convinced her to use her knowledge of the ocean to create a video blog. She was gaining followers, but not enough to pay her bills. When she is offered a job for Lando Industries, Gwen knows her luck may have changed for the better.

It seems that Orlando Reyes is one of her followers. He hires Gwen to be impartial and to report about his new project. Lando has almost finished building an underwater habitat near the Congo Submarine Canyon. (West Africa.) It is to be a cutting-edge facility for exploration and eco-tourism in the East Atlantic, called Nereus. Only a small crew resides there for now. Upon arriving, Gwen meets the crew. As she begins watching and recording their activities, things quickly begin to spiral out of control.

An isopod has seven pairs of legs, four jaws, and looks like a pink roly-poly bug. They are carnivores. Unknown to those within Nereus, enormous isopods dwell nearby and plan to upgrade their diets to include humans.


***** FIVE STARS! My synopsis does not do the story justice. If I were to describe everything going on and the variety of characters, it would have swelled to four or five times in length. Suffice it to say that all the main characters are well developed, and the story is basically a blending of thriller, horror, and science fiction. There is action, suspense, betrayal, and even a small blooming romance. I was so engrossed that I read the entire novel in a single afternoon. I simply could not put it down. (This would be a wonderful movie!) There is even a bad guy that you will love to hate with her own small army of servants. (Think of highly trained, military-like, bodyguards.)

The writing styles of these two authors blend seamlessly. I could not tell any breaks. It all flowed together smoothly. This is the first of two parts and stops in a perfect spot. No real cliffhanger ending, but one string is left untied for the next story, which I am eager to begin tomorrow! *****


For your convenience you may read more about, or purchase this book, from Amazon by clicking HERE! Reviewed by Detra Fitch.


---
Authors: J.A. Johnson & K.G. McAbee
Title - Nereus II: Blood Currents
(The Nereus Project, Book 2)

Gwen Ericken and Carter Straub never thought that they would agree to work with Lando Reyes again. However, when the best hacker in the Southern Hemisphere, Spider, managed to decipher a message that Dr. Baako Abara had left for Gwen, they knew that there was no choice. That did not mean that they would trust Lando's claims of Nereus II only being for aquaculture. Lando says that the Amazon's underwater habitat is mainly scientific research of the ocean and farming of its resources.

Gwen and Carter are only in the new habitat a short time before they meet up with Spider, who has managed to get himself hired by Lando as well. (Director of Systems and Operations Integration.) It is up to Spider to find the secret mainframe that Baako said they must hack into.

Things worsen when the crew begins getting attacked and killed by giant mutated fish. The hybrids are a mix of anglerfish and red-bellied piranha. Not only are they huge, but they seem to communicate with each other by light. When a tracker is found on one, Lando still claims he is innocent. Spider begins to multitask. He plans to find that mainframe, as well as track down whoever is tracking the giant fish. Meanwhile, Gwen and Carter are trying to locate the nest of these new mutant fish before their eggs hatch.


***** FIVE STARS! Another winner by authors Johnson and McAbee. As with the previous story in this series, this one ends with a string left dangling; however, there is also a special event that leads to a minor cliffhanger. (It did not feel major enough to irritate me though.)

This series was supposed to be only two, possibly three, titles long; however, fans seem to want more. Rumor has it that fans may get that wish.

From the beginning until the very end this story runs at a brisk pace. There is very little time to catch your breath after one disaster before another ensues. Therefore, readers will never find themselves getting bored. The cast is filled with old characters from the previous story, as well as new ones. I enjoyed the character of Spider very much and hope to see him in the future.

If you are looking for excitement, non-stop action, and a story that will long linger in your mind, you will find none better than this one. *****


For your convenience you may read more about, or purchase this book, from Amazon by clicking HERE! Reviewed by Detra Fitch.


---
Authors: J.A. Johnson, K.G. McAbee
Title - Nereus III: Dark Abyss (Nereus Project #3)

Gwen Erickson still has nightmares about her time in Nereus I and Nereus II. However, it pales in comparison to her newborn daughter, Pania, being kidnapped from the hospital. Gwen and her husband, Carter Straub, refuse to stop searching for their little girl.

Two years have passed since Dr. Priscilla "Priss" Evans stole Pania away. Lando, the hacker known as Spider, and a few others search for Nereus III, where they believe Priss took Pania. The main problem is locating the underwater habitat. Unlike the previous two, this Nereus is not a stationary facility. It is a cross between a deep-sea station and a submarine. It could be near the Amazon one day and elsewhere the next. The clue to locating the elusive habitat was somewhere within the mangled, imploded wreckage of the Nereus I. A trip back into the place where the nightmare began is the first stop. Though they believe all the mutated monsters are dead, there was no way to be certain, so caution is certainly advised.

Aboard Nereus III, Priss works with a new boss. This one unnerves even her. Something about Dr. Morten Demere feels wrong. Even his assistant seems odd. But her main concern is the three live "projects" on board. Her favorite is the two-year-old girl called Upsie who has a close affinity to cephalopods. Priss has no real control on what is going on and there is more to Dr. Demere than she could possibly imagine.


***** FOUR & A HALF STARS! Fans of the series are thrilled about this new addition but be warned that this time it ends with a MAJOR cliffhanger, and you will have to wait for the next installment to see what happens. If you do not care for such stories, you may want to hold on to this episode and not begin reading until the next is released. This series must be read in order, or you may find yourself adrift a few times; however, in my opinion, the entire series has been fantastic, and I doubt you will be disappointed in your purchases. These are not stand-alone tales.

The authors give readers a surprise or two toward the ending that escalates the tensions already brewing. It will be very interesting to see what these two devious authors have in store for the characters that I have grown rather fond of. As for the new character of Pania, my interest is already peaked. Just how much of an affinity does the little girl have with cephalopods? Only time will tell. This is an incredible series that I cannot recommend highly enough. *****


For your convenience you may read more about, or purchase this book, from Amazon by clicking HERE! Reviewed by Detra Fitch.


---
Authors: J.A. Johnson, K.G. McAbee
Title - Nereus IV: The Ocean Within

Gwen Ericken and Carter Straub have finally located their missing daughter, Pania, on Nereus III, a mobile underwater habitat. Now they need to find a way off of the deep-sea station. But this is easier said than done. It seems that Dr. Stasya Gorodina (from Nereus I) and her henchmen/bodyguards are back and Gorodina can no longer be called human.

The station has become a labyrinth. All the areas are littered with mutants that bar their way. Luckily, Pania is not a normal little girl. She has a close affinity to cephalopods, especially one in particular that never leaves her side. As the group fights their way through the maze of corridors Gwen and Carter learn more and more about Pania's abilities. All the while Gorodina and her black clad specters are right on their heels.


***** FOUR & A HALF STARS! All the wonderful, well developed, characters from the previous title return for more heart pounding action. A couple of new characters join this epic tale and not all of the previous characters will survive. These authors are keeping readers guessing. At one point while reading I suddenly became dizzy. Turned out that I had been holding my breath. Yes, I actually forgot to breathe. (I still cannot believe it.)

Trying not to give spoilers here, but Spider may have met his match this go round. Lots of potential there for the writing duo. (Not to mention with Lando and a certain doctor.)

Fans will be happy to know that the story does not end with a major cliffhanger; however, obvious loose strings dangle so Johnson and McAbee could pen at least one more installment. I can only hope that they do. *****


For your convenience you may read more about, or purchase this book, from Amazon by clicking HERE! Reviewed by Detra Fitch.


---
Author: Karen Wiesner
Title - Immutable (Arrow of Time Chronicles #1)

Earth inhabitants could no longer ignore the imminent global warming crisis. All around the globe, catastrophic flooding, extreme and ferocious weather anomalies put life in jeopardy. Finally, all nations came together that allowed them to undertake a course of survival.

In 2073, fifty-eight years ago, a species called the Vreah arrived in the Human's solar system. They shared their knowledge and technology. Humans built dozens of orbital space habitations in their own solar system in stable orbits of otherwise uninhabited uninhabitable planets.

Astoria "Tori" Bertoletti is the librarian and planet cataloger of the first Human Ambassadorial spaceship called the Aero. Raze Salen is mankind's emissary and Teri's best friend. The ship is on a routine mission to the far-flung regions of the galaxy when they receive a distress call from their oldest space habitation in the Sol System. The structure has been brutally attacked. All inhabitants have been kidnapped or killed. The crew aboard the Aero search for clues to explain the attack and to figure out what species did the deed. After more similar distress calls, the clues point to the culpability of humanity's own short-sightedness and desperation when they first began seeking out spaces in the universe to call home. In the midst of the imminent threat of war, Raze and Tori must show evidence of humanity's wrongdoing to their government as well as to their allies. War is coming and the Humans need all the allies they can get.


***** FOUR & A HALF STARS! There is a romance between Tori and Raze, but it is only touched on (here and there) until far into this book. The main focus is on introducing the Human's allies, the attacks and fallouts, crew interactions, and basically setting everything up for the next two titles.

If you are a reader that enjoys details, in the back of the book you will find a list of a human timeline/history. It even informs you of the main classes of spaceships. There is also a listing of culture specifics, the names of important characters, and definitions of a few unfamiliar words/terms.

As always, Karen Wiesner shows her wonderful talent for storytelling. I have never known her to write a (space) science fiction tale before; however, she has done a fantastic job on this one. Nothing seems forced or rushed. Everything is explained thoroughly as tensions slowly build. I was hooked from the beginning until the very end. I am especially intrigued by the Vreah species and hope to get a glimpse of their world someday. As for how this story is written, it is told by following several main and secondary characters. Each chapter begins with the name of the character it will be following. This is a terrific beginning to new series (trilogy?) and I am looking forward to the next book that will be titled "Inevitable."

For your convenience you may read more about, or purchase this book, from Amazon by clicking HERE!

Reviewed by Detra Fitch.


---
Author: Karen Wiesner
Title - Inevitable (Arrow of Time Chronicles #2)

Astoria "Tori" Bertoletti, librarian and planet cataloger, and Raze Saten, mankind's emissary, aboard the liveship Aero have convinced their government of the dire need to negotiate formal alliances with other cultures in the galaxy. It is a huge task, but they feel (somewhat) up to the challenge. Failure is not an option. Uneasy truces and frustrating stalemates cause complications. Then there is the problem of the phantom energy, also called the Black Maw, that is consuming planets and space. However, starting the first ever Galactic Alliance is the priority for the moment.

Allies are needed to deal with an upcoming war. The Shojani will soon attack everyone with a weapon they are building. It is a weapon of unparalled power in the universe. They will not talk. They will not negotiate. They only believe in subjugation or slaughter.


***** FOUR AND HALF STARS! Main and secondary characters return and are accompanied by new characters in this episode of the quartet. The author swept me away from real life into a new universe once again. I only came up for air once before diving headlong back into the Tori and Raze's chaos. I suggest reading series in the order in which they came out. Otherwise the dealings with the Shojani will not make much sense.

This story is not full of battles and violence. Instead, it is filled with diplomacy, meeting new and interesting species/cultures, and even a bit of romance. I found it nice to actually go to one or two of the alien planets and view their colorful worlds and customs. I have personally been in contact with the author to ask about the length of this series and have been told that there will be four books total. All four books will be published within four months, so there is no need to wait a year between adventures or to hoard the titles until all are released before beginning to read. Go ahead and buy them as they come out since there will be no delay in your reading enjoyment. (That is a major BONUS to me since I like to finish one title and immediately begin the next before I forget what is going on and who is who.)

In the back of the book the author has added notes on spaceship models, alien names and cultures, terms used often by other species and so much more. Be sure to check it out. The front includes a star map in case you would like to keep up with where in the universe everyone is. As for the titles of the series: Immutable is book one. Inevitable is book two. Indelible is book three. Indomitable is book four. Enjoy the adventure! I sure am.


For your convenience you may read more about, or purchase this book, from Amazon by clicking HERE! or from author by clicking HERE!

Reviewed by Detra Fitch.


---
Author: Karen Wiesner
Title - Indelible (Arrow of Time Chronicles #3)

Tori Bertoletti, ship's librarian and planet cataloger, is proud of her husband, Raze Salen. He is mankind's emissary aboard the Human spacefaring liveship, the Aero, and has almost singlehandedly brought together several cultures from other planets to form the Galactic Alliance. Many cultures hesitated to join at first; however, they have come to realize that they face a common enemy, one who has almost completed a super weapon that will be used to enslave or destroy all other cultures. Yet that is not the only threat they face. The Black Maw is still slowly devouring all planets and even space itself.


**** FOUR STARS! This is the third book in the quartet. These books need to be read in order so that you can understand the people, their history, and their traditions, and their enemies. Otherwise, you will experience major spoilers and probably become a bit confused. Good thing the publisher decided to print all four titles quickly. (At the time of this review, the last in the series has just been released.)

Author Karen Wiesner crafted fascinating backgrounds for each of the primary and secondary characters (and their planets' traditions) during the first book. She has expanded those backgrounds since then and I feel as though they are long-time friends of mine. That takes talent! This book left me on a minor cliffhanger when it came to the relationship between Tori and Raze. I am eager to get my hands on the next story to see what happens next with the duo, as well as with everything else going on. Believe me, there is a lot going on. I never became bored, not even during all the negotiations.

On a side note, the character of Tori has many pets. Her quarters is often referred to as a farm or barnyard. In this episode, Tori receives a feline animal that much resembles a cat. Its coat shimmers because it glows in the dark. It bonds to a couple (as in Tori and Raze). It has been noted in the planet's history that when one of the pair must travel to far off places, such as different ends of the galaxy, the cat has been reported as being with both bonded people – at the same time. No one knows how. The feline is also extremely protective of the people it is bonded to. I WANT THAT FELINE! ****


For your convenience you may read more about, or purchase this book, from Amazon by clicking HERE! Reviewed by Detra Fitch.


---
Author: Karen Wiesner
Title - Indomitable (Arrow of Time #4)

Newlyweds Tori Bertoletti, librarian and planet cataloger, and Raze Salen, mankind's emissary must separate. Ambassador Raze continues to negotiate formal alliances while also having to deal with the unshakeable bond with Wyn. Tori is with the best scientific minds in the galaxy and is trying to figure out how to stop the organic menace swallowing the universe in darkness.

Verspera Vos, female ambassador of Vree, and Halson, former Supreme Monarch of the Shojani, have managed to spend some alone time together. Halon is still trying to prove that he can be trusted and is helping the Galactic Alliance with their plans. Verpera is unexpectedly pregnant and worries for the future.

Abe Barlow is second-in-command to Captain Sloane Dale of the liveship Aero. When Abe shuttled down to Earth, he was taken prisoner by the people. He must convince his captors that "Spacers" have it just as hard, if not harder, than "Earthers" do; however, they must help each other and work for a better future. Captain Dale is informing Parliament of the same thing and negotiating with Vijay, the leader of the group holding Abe.


**** FOUR STARS! This series must be read in order. Otherwise, you will find yourself lost, confused, and unhappy with this story. Having read the previous titles, I am happy to be reunited with all the characters that I have grown close to. I worried for Tori and Raze's relationship, for Abe and Sloane ever getting to be with each other again, and even for the romance between Vespera and Halon. The author allowed me to watch as Raze went through a difficult and dangerous rite with a foreign culture. (That was fascinating!) She also allowed me to witness Abe's dealings with his captors, as well as Captain Dale's battles with Parliament and her negotiations with the Earthers.

The only thing I did not care for was how rushed the last few chapters felt. This novel concludes the series. There are a lot of negotiations in this novel, yet I came to appreciate how the author managed to let me see those events as they happened without them becoming boring. That shows talent, in my opinion. I look forward to more from this amazing author. ****


For your convenience you may read more about, or purchase this book, from the author's site by clicking HERE! Reviewed by Detra Fitch.


---
Author: David Weber
Title - Uncompromising Honor
(Honor Harrington #19)

The Star Empire of Manticore had become aware of what could only be described as a "false flag" operation against it. Someone else, claiming to be Manticore, was promising naval support – which they had no intention of providing – in order to cause violent rebellions against Solarian authority or interests in as many star systems as they could. The desire was to brand the Star Empire with responsibility for provoking the bloodshed of millions. The Solarians seemed to blame the "Manies" of almost every bad thing that had happened to them. Unlike the Manties, the Sollies did not seem to care how many civilians it murdered or how many systems they destroyed.

Admiral Lady Dame Honor Alexander-Harrington, Steadholder and Duchess Harrington no longer sat on a ship and dove into danger upon orders. That does not mean she sat idle though. Honor was still a historian with a brilliant mind for strategies and politics. Whenever she could, Honor spent time with her family and loved ones. But when the Sollies hit home, with the possible help of a mysterious Alignment, Honor goes to deliver her unique brand of cold justice.


**** FOUR STARS! This book was five years in the making. I jumped for joy when I discovered this new Honor Harrington novel. I have followed Honor's life from the very beginning. Though this book ties up almost all loose ends, there are still some threads left dangling. I have no doubt that I will see Honor again – at least in passing – in the future.

The treecats have always been fascinating to me. They way they have evolved is something I have closely watched; especially the link between the treecat and its human. That link could evolve even more in the future since treecats are helping raise Honor's children. (Those kids could grow up to have interesting careers.) Treecats have more action in this story than before and Honor helps make them a little more deadly too.

As usual, David Weber has made his mark in the Sci-Fi genre. His characters, even secondary ones, have extremely well developed backgrounds. In this episode, he allows readers to see what is happening on both sides of the war. It all boils down to some exciting reading. ****


For your convenience you may read more about, or purchase this book, from Amazon by clicking HERE! Reviewed by Detra Fitch.


---
Author: Christa Faust
Title - The Zodiac Paradox (Fringe)

The Zodiac Paradox is the first prequel novel in the Fringe trilogy. It takes place during the late sixties and early seventies and gives us a look at this author's vision of Walter Bishop, William Bell, and Nina Sharp as they were years before the events of the television series take place.

The story begins with Walter and William performing an experiment with a drug formula which readers will learn is to become cortexiphan, the drug which plays a major role in later fringe events of the television series. This experiment causes a gate to open to an alternate universe and allows the Zodiac killer to cross into our world. As a killer pulled from his own world into ours with some unusual abilities involving radiation, the Zodiac is worthy of the Fringe canon. However, the Zodiac character is never really developed past some of the steroetypes we would expect of a serial killer. Unfortunately, our three heroes share this lack of development.

*** THREE STARS! For fans of the television series, the most noticeable flaw will be seeing Walter with a personality that more closely resembles his post brain tissue removal than the cold and arrogant scientist we saw during flashbacks in the series. The overall story is engaging enough, and there are many recognizable references to the television series, but some of those references seem contrived or at least irrelevant to the story. ***


For your convenience you may read more about, or purchase this book, from Amazon by clicking HERE! Reviewed by Jospeh Fitch.


---
Author: Myke Cole
Title - Fortress Frontier (Shadow Ops)

Colonel Alan Bookbinder has never seen battle. Most of his military career has been spent doing paperwork. In fact, Bookbinder takes great pride in his work. That all changes when he wakes up from a dream where everyone he cares for is drowning. The feeling of suffocation gets worse as the day progresses. A brief trip to the doctor assures him that it is just stress. Yet by the end of the work day, Bookbinder's magical abilities make themselves loudly known.

Bookbinder is immediately whisked away from his family and transported to a new and dangerous world, where magical abilities are normal and creatures from D&D games are real. It's not long before he finds himself in command of Forward Operating Base Frontier. When he and his people are surrounded by monsters and about to be overrun, the only hope of salvation lies in teaming up with Oscar Britton, public enemy number one.

**** FOUR STARS! Author Myke Cole blends military, suspense, science fiction, and fantasy to create an exciting story that will long be remembered. I found it fascinating to watch a normal paper pusher transform into someone who could have joined the X-Men. Goblins, trolls, and a mysterious contractor (called the Sculptor) enrich the favor of the story and kept me reading late into the night. ****


For your convenience you may read more about, or purchase this book, from Amazon by clicking HERE! Reviewed by Detra Fitch.


---
Author: Graham McNeill
Title - The Imperial Infantryman's Handbook (W40K)

This slim hardback is just under two hundred pages in length. This is the handbook which, by Imperial law, must be carried on each Infantryman's person at all times. Why? Because failure to produce this document at a superior officer's request at ANY TIME carries the penalty of death. This handbook must not fall into enemy hands. Failure to ensure its safekeeping carries the penalty of death. (By order of the Departmento Munitorum.)

***** FIVE STARS! This handbook is perfect for those who take the W40K Universe seriously. The only part of this handbook that does not contain anything at all to do with life in W40K is contained within one box, on page two, where you will find the names of the author (Graham McNeill), illustrators (Alex Boyd, Wayne England, Neil Hodgson, Kari Kopinski, and Tiernen Trevallion), and all the other legal to-do that today's laws demand.

The handbook begins with the Preface, written by Seward Rosencranz, Chancellor of the Estate Imperium. Next is the "Logistical Officer's Chain of Command". From this point, the handbook can be broken down into three sections. Section One is the largest. It is the "Imperial Munitorum Manual". This section ends with request forms for any needed supplies, equipment, ammunition, and/or kits. Section Two is "The Imperial Infantryman's Uplifting Primer". At the beginning of this section is a Death Notice form. On the soldier's demise the death notice is to be filled in and signed by a company commander or attached commissar ONLY. If both are unavailable, information is supplied as to where one may seek the correct procedures. Section Three is "The Benedictions of the Emperor, Inspiration Source and Uplifting Creeds for all Infantrymen". Each of these pages is pink, so they stand out.

This is filled with confidential information and detailed illustrations by which the W40K Infantrymen live. If you do not role play, then you are to be considered an enemy by those who do. This means that you are not allowed to obtain a copy of this handbook. I stress that this is not a "fictional story" for your entertainment. Believe me, the LAST thing you want in life is to look up and see a superior officer aiming a plasma gun between your eyes. *****


For your convenience you may read more about, or purchase this book, from Amazon by clicking HERE!

Or Black Library in paper or electronic format by clicking HERE! Reviewed by Detra Fitch.


---
Author: Dan Abnett
Title - Salvation's Reach (Gaunt's Ghosts #13)

The Ghosts of the Tanith First-and-Only have been away from the front line for too long. In fact, they may have already lost their edge. They are offered a mission, a raid, which is so hazardous it is regarded as a suicide mission. Such a mission perfectly suits the Ghosts. Colonel-Commissar Ibram Gaunt has done something in his past to get noticed by the Adeptus Astartes. So when Gaunt asks, three Space Marines are sanctioned to collaborate in his mission. The objective: Salvation's Reach, a remote and impenetrable stronghold concealing secrets that could change the course of the Sabbath Worlds campaign.

Trouble usually comes in threes. One is the arrival of Captain Jakub Wilder, brother of the dead hero that Gaunt replaced as commander. Two is the form of the Archenemy in Salvation's Reach. But the one that manages to strike fear into Gaunt's heart is learning that he has a son. Felyx Chass may be only eleven standard actual age, but his development has been slightly accelerated. Therefore Felyx is seventeen effective. With him is his lifeguard, Maddalena Darebeloved. It does not matter to Gaunt that he had never known his son existed. Felyx is Gaunt's flesh and blood, and having Felyx there may compromise Gaunt's decision making.

*** THREE STARS! The story begins with a stealthy prison infiltration. The author proves his amazing storytelling talent during this section. But once over, the story slows way down. Over half the book is spent on the new arrivals. Abner manages to keep the commentary amusing and entertaining while introducing the new characters to readers, revealing handicaps of previous ones (to be overcome), and inserting three Space Marines (each from a different Chapter) into the mix. An Adeptus Astartes is nothing like an Imperial Guard. They operate on a different level. They are brothers in arms, but their paths and concerns seldom overlap with those of the Guard's. Abner also manages to insert a bit of suspense. Gaunt's vessel is attacked from within and he also learns about … well, I can only describe it as a scam, fraud on a high level. (I admit the attack from within because the reader is aware of the spy very early on.)

The real battle is during the last quarter of the book. Once our heroes begin approaching Salvation's Reach, I found myself unable to tear myself away. Events happen fast. I had to keep track of more than one group as they set out to do their duties in different areas. Here is where the Astartes shine brightly. Abner clearly shows the differences between how a Guardsman fights and how a Space Marine wades in to slaughter the enemy. (Not to mention how differently each thinks.) The entire raid is a work of brilliance!

All-in-all, this is a terrific addition to the Gaunt's Ghosts Series. It slows down often, but overall I still highly recommend this title to fans of the Abner and/or this series. ***


For your convenience you may read more about, or purchase this book, from Amazon by clicking HERE!

Or Black Library in paper or electronic format by clicking HERE! Reviewed by Detra Fitch.


---
Author: Gav Thorpe
Title - Path of the Outcast (Eldar #3)

The thought of his spirit being absorbed by the infinity circuit horrifies Aradryan. So much so that he leaves his two closest friends (Thirianna and Korlandril) behind and flees into the stars to seek escape from his own mortality. After leaving Craftworld Alaitoc, Aradryan begins to walk the Path of the Outcast. As an Outcast, he has no bonds to fetter his travels. He is free to see the wonders of the wider galaxy. But an ork invasion of Eileniliesh has Aradryan briefly returning to Alaitoc as a Ranger.

The life of a Ranger cannot keep Aradryan fulfilled. Craving more excitement and danger, he becomes a star pirate. As Aradryan drifts farther and farther away from the structure of the Path, he becomes addicted to various types of power. He is soon dealing with shady humans, even with Traitor Astartes. A chain of events is set in motion that causes major conflict with the Imperium of Man. The Emperor's Space Marines turn their gazes upon Alaitoc. Aradryan's choices could have catastrophic consequences for his home world, forcing him to take drastic action if Craftworld Alaitoc is to survive.

*** THREE STARS! This is the third title of the Eldar Series. Having read the previous books, I have grown used to seeing each member of the Eldar race exploring, not only their world, but also deep within their own minds. As they explore each Path, they grow mentally. When I think about the Eldar, I picture a race of graceful beings that has lived far longer than Man. They are more graceful, more advanced in technology (ergo, more intelligent), more open minded, more civilized, more structured – not perfect, just more! So I am a bit disappointed to find out that Aradryan is less! To me, Aradryan comes across as being human. Too human.

The secondary characters, Thirianna and Korlandril, had their Paths told in the previous titles. I was fascinated to notice that some of their events overlap in this one. I also find it interesting that the Emperor's Space Marines (The Sons of Orar, led by Chapter Master Achol Nadeus) have such a short, yet very strong and vital, part to play in this story. I cannot say more without giving spoilers.

All-in-all, this is an entertaining story filled with dark choices by and rude awakenings for the main character. As with the previous stories within the series, this one left me in a somber mood and has given me a lot to think back and reflect upon. ***


For your convenience you may read more about, or purchase this book, from Amazon by clicking HERE!

Or Black Library in paper or electronic format by clicking HERE! Reviewed by Detra Fitch.


---
Authors: Orson Scott Card & Aaron Johnston
Title - Earth Unaware (The First Formic War)

Victor Delgado may only be a teenager, but he and his father are the best mechanics on the ship. The big corporate miners have stores of spare parts and resources on their ships. As free miners, Victor's people make do with what they have. If something needs fixing, they pull out the junked parts and use their imaginations. Victor is a genius innovator. His inventions keep the family operation running smoothly in the Kuiper Belt. His life forever changes when Edimar "Mar" spots something odd in space.

Fourteen-year-old Mar is an apprentice spotter. Her job is to watch for movement in space: comets, asteroids, anything that might pose a collision threat to the ship. Mar notices an insanely fast mass moving in the far distance. Its velocity decreases over time and natural objects in space do not slow down on their own. Her gruff father would belittle her if this turned out to be nothing, so she contacts Victor. He agrees with her assessment. This object could very well be a near-lightspeed alien ship.

First contact is deadly. The aliens seem to be descended from insectlike creatures, so the free miners begin calling them "hormigas" (ants). These technologically superior creatures have no regard for human life. They have unimaginable firepower, a proven malicious intent, and are rocketing toward Earth. There is no way for the free miners to warn Earth and Luna and everyone in the Belts of what is coming. If ever there were a time to think "outside the box", this was it. The fate of humanity will rest on one of Victor's crazy ideas.

***** FOUR & A HALF STARS! My synopsis only touches the alien sections of this incredible story. This novel began as a back story to "Ender's Game". If you have not read Ender's infamous story, please do so! "Ender's Game" is one of the very best science fiction novels of our time (imho). You do not have to read "Ender's Game" in order to thoroughly enjoy this book. After all, this tale takes place long before Ender is even born. Yet for those who have read about Ender, you will receive glimpses of major players in their younger days. For example, Ender knows that humanity lives due to the brilliant tactical maneuvers thought up by Mazer Rackham. In "Earth Unaware" I am allowed to see which special military team would choose Rackham as a possible candidate, who would train him, and how.

It is obvious that Card had given some serious thought into how the whole asteroid mining industry would work. This was not just a few ideas slapped together and presented to the public. Card & Johnston explain the economic infrastructure that exists to make survival in the Belt possible. They explain the amazing tools the miners use in their everyday lives. Then the authors up the ante by having Victor test a new gadgets and ideas that he dreams up on the fly. How the items work and why they were needed is detailed for the reader.

Fans of Robert Heinlein would especially enjoy the "Ender's Series", as well as this new story, "Earth Unaware". The meticulous thoughts and beyond-his-time-ideas in which Heinlein penned into his novels can be found in Card's as well. As with Robert Heinlein, the name of Orson Scott Card has made my short list of "Must Read" authors. And this new Formic War story is going to win awards – just watch. *****


For your convenience you may read more about, or purchase this book, from Amazon by clicking HERE! Reviewed by Detra Fitch.


---
Author: Orson Scott Card
Title - Ender's Game

Andrew "Ender" Wiggin kept his government-issued monitor on until the age of six. That was a year longer than most. Many of the other kids are jealous, especially his older brother, Peter. When the bad boys at school corner him, Ender does what he has to. Shortly thereafter, Colonel Graff arrives at the Wiggin home and offers Ender the chance to attend Battle School.

It has been about eighty years since the last war with the buggers. The buggers almost managed to wipe humanity out of existence. Since then, the government has been trying to make officers for the next war; a war that could happen at any time. Battle School is where children are trained to become commanders. All the children are organized into armies and they compete in zero gravity war games.

Unknown to Ender (but well known to readers), Graff intends to make six-year-old Ender into the best battle commander in history. The future of humanity could very well depend on Ender becoming a perfect killing machine. Ender is bright, in perfect health, highly intelligent, and imaginative. To Ender, winning is everything. (To quote part of the book: "Ender Wiggin isn't a killer. He just wins – thoroughly.") To some others in the military, Graff is often too cruel to the children, especially to Ender. But Graff is doing what he believes is necessary for the preservation of the human race. Ender realizes early on that Graff is isolating him from the kids by using every low-down trick in the book – and several NOT in the book. The mind games are nothing new to Ender. He was used to dealing with Peter, who is a master manipulator. As Ender thinks up more and more amazing strategies to win the war games, he is also shaping himself into the very weapon Graff wants so badly.

***** FIVE STARS! This is one of the most impressive novels of our time (imho). The author takes a nascent child (Ender) and places him in a military school to (basically) sink or swim. Due to the exigencies of an upcoming war, the person in charge of Battle School (Graff) is unstinting in his mistreatment of all the children.

This story has already become required reading in some high schools. Teachers enjoy having their students debate on whether Graff is guilty of mistreatment of children or if his actions are justifiable. Another point of debate is the emotional and psychological toll on young Ender.

Though the story mainly focuses on Ender, some time is given to his brother and sister who are still back at home. Those Wiggin siblings are as intelligent as Ender, but instead of strategy they have more manipulative and/or persuasive abilities.

All-in-all, this is an excellent story for Science Fiction fans of any age. (Fans of Robert A. Heinlein will especially enjoy this tale. The meticulous thoughts and beyond-his-time-ideas can be found in this story too.) Un-Freaking-Believable! *****


For your convenience you may read more about, or purchase this book, from Amazon by clicking HERE! Reviewed by Detra Fitch.


---
Author: Orson Scott Card
Title - The Lost Gate (Mither Mage)

Several centuries ago Loki closed all gates between the worlds. Many people with magic had been left behind. Humans without any trace of magical talent are now called drowthers. The drowthers no longer believe in magic. But Danny North has known since early childhood that his family has magic, and that he is different from his family. The North Family lives in an old rambling house. It is filled with dozens of Danny's cousins, aunts, and uncles, all ruled by his father. Their home is in the mountains of western Virginia, far away from the towns, schools, and drowthers. Danny's cousins are learning how to create fairies, ghosts, golems, trolls, and other magical things that drowthers believe to be only myths and legends. However, Danny has never shown an aptitude toward any magical talent or formed an outself.

For a long while, Danny believes he is simply a very fast runner. When he realizes that he is actually making and traveling through magical gates, Danny fears for his life. Since Loki, the greatest and strongest gatefather, closed all the gates, everyone in the Families watches each child for possible signs of becoming a gatemage. No gatemage is allowed to live. Danny is only thirteen-years-old when his secret is revealed. He quickly makes a gate and flees. Somehow, Danny must struggle to survive in the drowther world, hiding from those who would kill him, while he tries to figure out just how his powers work and how to make a gate do things that he consciously desires.

*** THREE STARS! The character of Danny is not the only focus of this story. About a quarter of the book focuses on Wad, a magical boy that spent several centuries living (trapped) within a tree. When the strange silent boy showed up one summer in Castle Nassassa's kitchen garden, the night cook took him under her protection. At various times throughout Danny's adventures the tale shifts to Wad's. It is like reading two different books at once. Yet by the book's end I understand how the two stories are linked.

Unlike Wad, Danny is an itinerant character. The author, Card, has the teenager traveling to various parts of America and meeting several less-than-savory people. It is interesting to watch Danny adapt to life on the streets. The story keeps a steady pace. The plot is solid, the characters are intriguing, and the content varies between philosophical and intense. Well done! ***


For your convenience you may read more about, or purchase this book, from Amazon by clicking HERE! Reviewed by Detra Fitch.


---
Author: Aaron Dembski-Bowden
Title - Void Stalker (Night Lords/W40K)

Talos Valcoran is the Prophet of the Eighth Legion. He wakens from his dark visions of the elder to learn that fifty-five nights have passed. His visions no longer stick with any tenacity. They now fade quickly and only a few flashes remain. Talos does not recall giving the order for his warship to travel to the carrion world of Tsagualsa, where his primarch died and their legion was broken. Still, Talos is less than pleased to see the stains of human civilization scarring the land. Talos would make an example of them. He would send out a psychic scream that would echo and grow as it crossed space. He would force the Imperium to come.

The Imperium is not the only one to react to the psychic scream. The elder of Craftworld Ulthwé would chase the Eighth Legion across the stars, feverish in their need to end the life of one person. Talos. The Eighth Legion make ready for battle under the remains of their old fortress. The catacombs beneath are largely unchanged, even after ten thousand years. There, the Night Lords will hunt and be hunted in a battle with the Void Stalker. The Storm of Silence. A deadly elder assassin stalks the shadows and the Night Lords are drawn into a battle they cannot possibly win.

**** FOUR STARS! I always find it fascinating to follow a battle from the view point of the bad guys. The Eighth Legion has little-to-no mercy. They glory in the feel of torturing, skinning, and killing the weak – normally in that order. (Even the children are not excluded from the Legion's massacres. Consider yourself warned.) Yet still, I could not help but understand the fury that Talos must have felt upon seeing human life on the world his Legion considers to be theirs. And cheer him on against each Eldar clash.

This is a stand-alone story and is broken into four parts. The first deals with finding human life on Tsagualsa. The second part is short. It is a flashback and tells of the last day Talos was on Tsagualsa. The third shows the Night Lords' fury as they slaughter colonists and create the devastating psychic scream. The last part is set in the catacombs where the Night Lords and the Dark Eldar will battle to the bitter end.

I was most impressed with the psychic scream. How Talos created it was dark, horrible, and utterly brilliant. Its effects were fantastic and eventually would become a well known historic footnote of disaster. If nothing else, I have learned from this tale that Aaron Dembski-Bowden's imagination is as dark as a Night Lord's. Added to this is the fact that the author is a master storyteller and he brings his dark thoughts to vivid life. Thrilling! ****


For your convenience you may read more about, or purchase this book, from Amazon by clicking HERE! Reviewed by Detra Fitch.


---
Author: Aaron Dembski-Bowden
Title - The Emperor's Gift
(Grey Knights/W40K)

The Grey Knights are the Imperium's flawless blade, mankind's faultless heart. They are the Emperor's Gift. They are anathema to the daemons of the worlds behind the veil. Once the principal purge of Cheth is completed, Inquisitor Annika Jarlsdottyr again asks Squad Castian to accompany her team on another mission. An escort vessel of the Space Wolves Chapter has been found dead in space. The vessel shows no signs of battle damage; however, there are clear signs of warp wounds and hull breaches that indicates something(s) breaking out from within. There is but one Wolf survivor. Annika was born on Fenris and is still a Wolf down to her very soul. The huntress is distressed as she hears the fallen Wolf survivor speaking of a storm that swallows all sound. Devourer of Stars!

Armageddon, the manufactory world, is under Archenemy siege. Entire continents have already been overrun. The Wolves are already embattled there, led by Logan Grimnar, the Great Wolf, High King of Fenris and Chapter Master of the Adeptus Astartes Space Wolves Chapter. They are in dire need of the Grey Knight's help to reach and eliminate Primarch Angron, the Lord of the Twelfth Legion. Angron is the Blood God's chosen champion. The Grey Knight's must succeed in accomplishing the impossible task set before them, but it will take a very heavy toll. That day on Armageddon will stand as one of the darkest moments in the history of the Grey Knight's Order. The months following are even worse. Much, much worse.

***** FIVE STARS! This book is divided into two parts. The first is in my synopsis. The second begins as the Grey Knights confront the Blood God's princeling on Armageddon. The story follows a young warrior as he joins the proud Grey Knights (Prologue). His past has been wiped. He is now known as Hyperion. As I began reading, I noticed that this W40K novel starts out as many of the others do – in conflict. Written in the First Person, Hyperion tells most events as they happen. He never embellishes them. He never boasts. He never tries to hide any mistakes he makes. And he never pulls his punches as he describes the Order at their darkest and most shameful moments.

According to the Author's Note in the front of the book, he was supposed to describe the buildup to the First War of Armageddon. Instead, the author tells the story of what came before and what came after. The final result, this novel, is awesome! Aaron Dembski-Bowden's tale concerning the Grey Knight's Order is Out-Freaking-Phenomenal!*****


For your convenience you may read more about, or purchase this book, from Amazon by clicking HERE! Reviewed by Detra Fitch.


---
Author: Steven Harper
Title - The Doomsday Vault (Clockwork Empire #1)

Set in London. (Seems to be the Regency Era.) After the plague. Before the secret at the end of the world.

The Honorable Alice Michaels is caring for her dying father, Arthur, Baron Michaels. They are basically penniless and, as the daughter of a baron, it is socially forbidden for Alice to find paying work, no matter how many useful skills she has. Most of her family died from the clockwork plague, so Alice is not considered to be a good choice for one to wed. At the age of twenty-one, Alice has an unladylike interest in automatons. Alice is surrounded by little automatons that she has assembled. (Her interest in engineering is another unladylike habit.) The automatons had arrived in pieces for Alice to assemble from Aunt Edwina over the last five years. Alice's companion (and favorite automaton) is Click, her clockwork cat.

People are used to seeing plague zombies stumbling around, especially at night. Zombies are to be avoided at all costs. One touch from a zombie can pass the plague. Every so often, perhaps one time in a hundred thousand, the plague did not destroy the brain. Instead, it makes the brain work with a wondrous efficiency. Mathematics, physics, biology, chemistry - even some forms of art - become mere toys to these rare and particular plague victims. The geniuses are called "clockworkers". They create amazing inventions, many of which defy universal laws. Clockworkers create with great glee and do not think about repercussions. This is why a clandestine organization, the Third Ward, searches them out, gives these geniuses a place to create their gadgets, and keeps their work in check. Of course, all the inventions are harvested to serve the Empire. (England rules most of the known world.)

High above the earth, Gavin Ennock works on an American airship. After an attack by privateers, he finds himself stranded in London. Gavin has a rare musical talent and uses it to survive. Without warning, Gavin is kidnapped and is trapped in a tower for two weeks. This is when he is rescued by Alice and Click.

When Aunt Edwina disappears, Alice inherits her estate. The house is full of deadly traps. While rescuing Gavin from its tower room, Alice finds one last gift from her aunt, a clockwork valet named Kemp. Alice's inheritance attracts the attention of the Third Ward. The organization is very interested in Edwina. They also want to recruit Gavin, for his astounding musical talent, and Alice, for her multiple talents. But the Third Ward has its own dark secrets. When Alice and Gavin discover them, a choice must be made between the world and the Empire, no matter the risk to all they hold dear.

***** FIVE STARS! There is more going on in this story than I reveal in my synopsis, but to tell more may reveal spoilers. Click, the clockwork cat, has abilities in which Alice is unaware. The author managed to throw me a curve ball more than once with this sleek feline. As for Kemp, this manservant reminds me A LOT of C3PO, from the "Star Wars" saga. Often I would find myself amused by the human emotions these two automatons seem to mimic. The only thing about the story that grates on my nerves is the amount of times Alice decides to join the Ward, only to change her mind and back out. For someone so intelligent, this was a little unbelievable for me to accept.

To me, this story is some kind of mash-up between Science Fiction, Fantasy, and with a healthy dose of Regency Romance injected within. Loose strings are left for continuation in the next title, The Impossible Cube (May 2012). This is a well written tale with a solid foundation upon which the author may build. The potential for this series is vast. And though I have never read a story by this author before, I can easily see that Steven Harper has an extraordinary writing talent and his characters, human or not, are all addictive as sin. An eclectic story that I cannot recommend highly enough. *****


For your convenience you may read more about, or purchase this book, from Amazon by clicking HERE! Reviewed by Detra Fitch.


---
Author: Steven Harper
Title - The Impossible Cube (Clockwork Empire #2)

The year is 1857. Baroness Alice Michaels and Gavin Ennock are aboard the airship "The Lady of Liberty" being pursued by Lieutenant Susan Phipps. With Alice and Gavin are Gabriel Stark (a clockworker who calls himself "Dr. Clef"), Feng Lung (the son of China's ambassador to England), Kemp (Alice's mechanical valet), and Click (Alice's windup clockwork cat). They have fled London and are en route to China, which has its own surplus supply of clockworkers, and may have a cure that can restore Gavin's fading sanity and save his life. Upon Alice's left hand sits an iron spider. The spider wraps from forearm to fingers. Its legs end in claws that tipped Alice's own nails, and tubules running up and down the spider's legs flowed scarlet with her blood. Alice is able to cure anyone infected with the plague with one cut from her iron claw, but each scratch costs Alice precious energy. The iron spider, however, cannot cure the people who have become clockworkers, so she cannot cure Gavin. And the spider can never be removed. It has basically become a part of Alice.

Having released a cure for the plague in London (via fireflies that will randomly bite people, injecting the cure), Alice and Gavin plan to do the same in China. Their actions in London set off a chain event, meaning that all residents will eventually become plague-free. Only the rare clockworkers will remain and they seldom live longer than one year. The Third Ward, led by Lieutenant Phipps, is unable to stop the cure from spreading. Though the organization has been disbanded, the Crown has sent Lt. Phipps (and two others) to bring Alice and Gavin back for trial. This means our group of heroes and automatons must evade their pursuers. Disguising the airship, our heroes hide as members of the Kalakos Circus.

According to Dr. Clef, who is about one step away from total insanity, Gavin only has about three months before he goes from being a musical and engineering genius to becoming completely mad. Death would quickly follow. By the time they reach their destination and manage to locate the Dragon Men (China's name for their clockworkers), it would be too late. Knowing they need more time, Dr. Clef is driven to find the Impossible Cube, a device he invented previously but vanished (in The Doomsday Vault, Book 1). If Dr. Clef gets his hands on the Cube, the entire universe will face extinction.

**** FOUR STARS! If you did not read the first book, The Doomsday Vault), I highly recommend that you do so. The author impressed me several times with his mix of science fiction, fantasy, and warped physics - which he managed to make sound as logical and complete sense! However, if you (for some odd or insane reason) do not wish to read the previous title, the author has three pages at the beginning of this book which summarizes the story thus far. (Also great as a refresher for those of us who did read the first book.)

In this story, readers follow Alice's group, but there are a few, short sections that are titled "Interlude" in lieu of a chapter number. During these short Interludes, the readers get a glimpse into what Lt. Phipps and her people are up to. Alice's various automatons are reduced to minor characters and play only small roles this time around. Hopefully they will have more time in the spotlight, as well as more important functions, in the third installment. (Book three is titled The Dragon Men) and due for release on November 6, 2012.) And on a personal note: even though I do not care for "steampunk" novels in general, author Steven Harper (Piziks) has made a fan in me! ****


For your convenience you may read more about, or purchase this book, from Amazon by clicking HERE! Reviewed by Detra Fitch.


---
Author: James Swallow
Title - Hammer & Anvil (Sisters of Battle #2)

The Sisters of Battle are fierce warriors who preach of purity and annihilates the enemies of humanity in righteous fury. In the Kavir system, the Ecclesiarchy outpost of Sanctuary 101 was overrun by the soulless necrons. After twelve years, the sisterhood is returning to reconsecrate the site. Though it chafed the Sisters, the Lords of Terra have granted passage to a party of technologists from the Adeptus Mechanicus. They are led by Tegas. Sister Superior Immogen and a detail of women she trusts, carefully observe the oily questor and his group of Mechanicus cyborgs. The proud Adepta Sororitas have been delayed (and lied to - though it could not be proven) by the Ordo Xenos for over a decade. To have the cyborgs by their side is an insult. Canoness Seperina has been the most vocal about the fact. She has no doubt that Tegas has his own agenda or that the Mechanicus is withholding vital information about Sanctuary 101. But until they figure out what the tech-priests are up to, the Sisters can only tolerate them.

But contrary to what the Lords of Terra told the Battle Sisters, the necrontyr are still around, guarding a secret that has lain dormant for millennia. A vicious battle will be fought. In the end, all traces of either the xenos or the loyal Sisters will be erased from the outpost with lethal precision.

**** FOUR STARS! Author James Swallow does the Sisters of Our Martyred Lady proud in this installment of the series. You do not have to read the first title, Faith & Fire, to thoroughly enjoy and appreciate this stand-alone tale. James Swallow portrays these ferocious beings exactly as I have always imagined them to be. They are revenge made manifest. This fast paced tale hooked me on the first page and swept me along on a wondrous, battle filled adventure that was over long before I wanted to be. Beautifully done! ****


For your convenience you may read more about, or purchase this book, from Amazon by clicking HERE! Reviewed by Detra Fitch.


---
Author: James Swallow
Title: Faith & Fire
(Warhammer 40,000)

Sister Superior Miriya of the Adepta Sororitas and her Battle Sisters are part of the Order of our Martyred Lady. Miriya's group is a Celestian squad. They are usually deployed for front line combat operations. Even though they are used to fighting at the heart of heretic confrontations and mutant uprisings, they do not balk when they are given a simple duty such as this one, a prisoner escort. Miriya's elite squad is the deliver Torris Vaun, a dangerous psychic heretic, to Lord Viktor LaHayn on the planet Neva.

Vaun had been locked up tight, sealed up, automatic gun mounts at ready, and guards placed around him, yet he still managed to escape. Seraphim Miriya is disgraced in the eyes of her fellow sisters and superiors. Miriya and her sisters follow Vaun to Neva with thoughts of capturing him and perhaps wreck a bit of vengeance. They end up uncovering a dark and horrible plot that could very well destroy the Imperium.

***** This is the only novel I have found that stars the Sisters of Battle. I certainly hope there will be more forthcoming. Battle is joined and blood has spilled before I even reached the second chapter. It remained full of action until the very end. Author James Swallow paints a vivid picture that pulled me in quickly and brought the story to life. Stellar novel! *****


For your convenience you may read more about, or purchase this book, from Amazon by clicking HERE! Prefer Barnes & Noble? Click HERE! Reviewed by Detra Fitch.


---
Author: Gav Thorpe
Title - Path of the Warrior (Eldar, W40K)

The ancient eldar are a mysterious race. Their lives must be in constant motion, moving from one Path to the next, developing their senses of self and the universe. Craftworld Alaitoc is where Korlandril the Sculptor treads. When confusion and anger become overwhelming, Korlandril must abandon the Path of the Artist for the Path of the Warrior. He goes to the Shrine of Deadly Shadows, where Exarch Kenainath will teach him the ways of the Striking Scorpion.

The peace is broken, harmony falls to discord, only war remains.

When war comes, Korlandril and the other Aspect Warriors array themselves as merciless killers. Wearing their war-masks, these warriors feel no guilt, no remorse, no pity. When battle is over and their war-masks have been removed, they do not remember the deaths or acts of destruction they had committed. However, if one is not careful, one may lose himself, his very identity, and turn into the ultimate embodiment of warfare.

The peace is broken, balance falls to discord, only battle remains.

***** FIVE STARS! A masterful rendition of the ancient eldar race! As I began this story, I was wary and unsure of how the author could live up to the challenge of depicting the Eldar species. The Eldar is beyond the advancement of the humans of the W40K Universe, even of the Adept Astartes. I read and slowly soaked up of the Eldars' society and their ways. By the end of the story, I had finally come to the conclusion that Gav Thorpe had not only done the Eldar species justice, but had surpassed my expectations. The author managed to show the reader the race's sense of logic, advanced technologies, individual self control, and constant seeking for knowledge and advancement. Yet understanding that no species is perfect, the author also managed to show that not all of their people can remain so strong. A weak link is inevitable. But a weak link may also be the beginning to unparalleled greatness. It is all so very hard for me to describe; however, Gav Thorpe makes it all so clear and simple. To me, that shows incredible talent. My advice to fans: If the name Gav Thorpe is on the cover, BUY IT. Do not bother reading the back of the book to learn what the story is about. It will not matter. If Gav Thorpe wrote the story, it is sure to please. *****


For your convenience you may read more about, or purchase this book, from Amazon by clicking HERE! Reviewed by Detra Fitch.


---
Author: Gav Thorpe
Title - Path of the Seer (Eldar #2)

The ancient eldar are a mysterious race. Their lives must be in constant motion, moving from one Path to the next, developing their senses of self and the universe. On their craftworld, Alaitoc, Thirianna reaches the end of her journey on the Path of the Warrior. As one of the Dire Avengers, she has sated her anger enough for multiple lifetimes. Thirianna moves on to the Path of the Poet, upon which she fills several crystals with her poetry. One of her two closest friends is Korlandril the Sculptor. The Path of the Artist and of the Poet is similar and the two have much to talk about.

The day finally arrives for Thirianna's second close friend to return to Alaitoc. Aradryan is happy to see Korlandril again, but it is Thirianna that holds his attention. When Aradryan expresses his deep feelings for Thirianna, she is unable to return them. Aradryan quickly abandons Alaitoc, choosing to return to space and become in Outcast. Very shortly afterward, Korlandril expresses his own feelings for her. Again Thirianna gently confesses that she is unable to return those feelings. Korlandril's reaction is much worse than Aradryan's had been. Instead of disappointment, Korlandril's anger ignites and he begins walking upon the Path of the Warrior.

Thirianna begins her journey upon the Path of the Seer. Farseer Kelamith is her guide. He teaches her much about connecting with the skein, a webway to help search possible futures. Thirianna must learn when to nudge events in the best directions and when to not interfere, even if it means the death of someone she cares for.

Thirianna develops her psychic abilities. After unleashing her powers in battle and communing with the spirits of her craftworld, she briefly spies a disturbing, possible future of humans attacking Alaitoc. The Sons of Orar, lauded and feared Space Marines of the Emperor, were about to bring destruction to her world, and both the living and the dead will march to war to defend it.

**** FOUR STARS! Thorpe continues to bring the mysterious eldar race out of the shadows and into the light so that W40K fans are able to see and understand them more clearly. In June, 2010, the first title of this series (Path of the Warrior) was released. It followed the character of Korlandril. However, this time Thirianna is followed. As I read, I found it very interesting to see Thirianna interact with her two male friends, Korlandril and Aradryan. Through her eyes, I saw Korlandril's character in a slightly different way. I also saw Aradryan in all his selfish glory.

Consider yourself warned that this story has a cliff-hanger ending. Aradryan will continue the battle in the third title, Path of the Outcast, which is due for release at the end of February, 2012.

For the second time, I am in awe of Gav Thorpe's storytelling abilities. His interpretation of the Eldar species and their society is nothing short of incredible. Due to how far advanced their society is, it is necessary for the author to devote much time to how the Path of the Seer works, as well as to Thirianna's interactions with select other characters. Even so, I never became bored. The skein has its own set of dangers for those utilizing the webway, not to mention that Thirianna never hesitates to pick up a weapon when needed. (After all, she did travel the Path of the Warrior.) A very well done story indeed! ****


For your convenience you may read more about, or purchase this book, from Amazon by clicking HERE! Reviewed by Detra Fitch.


---
Author: Doc Lucky Meisenheimer (Dr. John Meisenheimer)
Title - The Immune

Set in the near future. Dr. John Long's future seems secure. He is living the American dream. He has a successful internal medicine practice in Orlando, Florida. He is well known in the area, like by his office and ER staff, has a good place to call home, and has just claimed Cassandra Shelly by the slipping of an engagement ring onto her finger. But then everything changes. The world is suddenly in a biological crisis of a singular nature. Genetically manufactured creatures, named airwars, are attacking at random. They resemble massive Man O'Wars, often larger than a football field. Each airwar has colonies of hanging tentacles and each tentacle contains multiple poisonous nematocysts that paralyze anything brushing against them. (Much like a jellyfish.) An airwar can use its tentacles to enter homes and pull out any humans dwelling within. Bullets will kill an airwar, but causes thousands of juvenile airwars to be released into the sky. (Kill one and thousands are made.)

The United nations formed an emergency council to disseminate world policy to all governments. The Airwar Scientific Council "ASC" is almost immediately created. (Later renamed Airwar Security Council.) The ASC is run by a bunch of scientists, politicians, and military. In a very brief amount of time, all world governments cede ASC absolute authority regarding laws on airwars, and by extension, those laws affect all facets of peoples' lives. The ASC must approve all mention of airwars in the media and take control of everything but the Internet. Violaters are deemed to be terrorists. Anyone voicing complaints are deemed to be "whiners". Both are dealt with harshly. Global gun confiscation begins. If an airwar wraps its tentacle around someone, even if it is your child, you are not allowed to attack it. The human is to be sacrificed so thousands more airwars are not created.

Of course, not everyone hands over their weapons. Militia groups spring up throughout the globe. With every airwar they kill, thousands more are made.

John's life comes to a halt when airwars attack Cassandra's area. And it shatters when John views his fiancé's body in the morgue. Consumed with grief and the burning desire for revenge, John ends up confronting, and surprisingly defeating, an airwar without any juveniles being released. The event is caught on camera, earning him lots of fame for being one of the rare individuals who are immune to the airwars' stings. It also earns him a one-way trip to one of the government's processing plants, where "Immunes" are tortured and skinned alive in order to extract proteins from their glands. John is lucky. Just before he is to unwillingly shed his skin, John, and all surviving Immunes, are pardoned.

Navy Admiral J.P. Beckwourth, with ASC approval, is forming the World Immune Corps. He wants John, as the one who discovered how to kill an airwar without juveniles being released, to lead the first group. The team is called First Immune Attack Force. John teaches and leads ten immune people to protect humanity. There is no feasible way they can actually save the human race, but the ASC claims that their scientists have found a way. But the ASC needs time to finish whatever they are working on.

The press has given John the sobriquet "The Immune". As a talented public relations guy, Beckwourth plans to use this to the team's advantage. Beckwourth convinces The Immune and his team that the world needs heros, to see something actually being done against the airwars threat. Once humanity has hope, riots and militia attacks would cease and stability could be maintained. It would also fulfill John's urge to kill the creatures that had taken Cassandra from him. But exactly what is the ASC working on and why is the knowledge being kept from the public? As John slowly begins to figure out how the ASC intends to end the crisis, he realizes the true meaning of fear.

***** FIVE STARS! Winston Churchill is quoted as having said, "In wartime, truth is so precious that she should always be attended by a bodyguard of lies." In this story, those bodyguards are referred to as "FS Maneuvers". Fortitude South was the greatest covert disinformation operation of World War II. It allowed the Allies to pull off D-Day. Simply put, deceptions/lies are used to distract people from noticing an underlying agenda. The author, Meisenheimer, seems to thoroughly understand the maneuver. It shows up often in his story.

Long ago someone told me that in order to pen a realistic story you must write about something you know. Dr. Meisenheimer has done this in spades. Want some examples? The main character and the author both have medical backgrounds, their practices are in the same area, they are avid swimmers, and they even share the name of John. (Those are off the top of my head.) But unlike the main character, Doc Lucky's background is riddled with a wide variety of interests and they commingle to help develop the rest of the story.

"The Immune" takes a biological crisis and expands the problem to include military strategy, survivalism, political science, corruption in the government, human psychology, and, since the airwar is a genetically manufactured creature, experimental mutations. Though this is categorized as science fiction, who can honestly state that such a destructive creature will not someday be produced, if it has not already?

This story did not fully hook my interest until the second chapter; however, subtle symptoms of the airwar threat appear by the second page. As you read, take nothing for granted. The main and secondary characters are well developed. The story line flows smoothly, with little or no choppiness. The plot and strategies are explained in laymen terms. My only real concern with this book is the front cover. With apologizes to the artist, the cover art is not eye catching. I am sure that the artwork looks great on paper or canvas, but as a front cover it comes across (to me) as too busy and the two people are not well drawn. Though everyone knows that a book should never be judged by its cover, the fact is that most buyers are drawn to a book because of an eye catching, attractive cover. I have no doubt that many will pass over this gem, but for those who read this review, I sincerely recommend purchasing "The Immune". It is a story that will engage your imagination and, more than likely, give many a few major concerns about today's government. Doc Lucky Meisenheimer is a multi-talented individual and I look forward to reading more of his stories in the future. *****


For your convenience you may read more about, or purchase this book, from Amazon by clicking HERE! Reviewed by Detra Fitch.


---
Author: Ryk E. Spoor
Title - Digital Knight

This title can be purchased from Amazon in print form, but (at the time of this review) interested people may read this entire novel FOR FREE at the publisher's web site (Baen.com). In fact, I found many, many titles posted at Baen for free reading. An astounding number of the titles are well known and from well known authors. You may either read them from Baen's site or download them to your computer. If you have a Kindle, Baen will even send the free titles to your Kindle. (How is THAT for user friendly?)

This novel is a set of six stories. Each story has the same main characters and picks up where the last left off. Though the novel ends wonderfully, I was hoping to find more novels with this cast. Unfortunately, this book seems to be all there is. For this review, I will list each story's name, give a synopsis, an individual star rating (between one and five, with one being poorest and five being best), and my humble opinion on it.


Gone in a Flash

Jason Wood owns and operates Wood's Information Service. ("Need info? Knock on Wood!") He has created a photo enhancing system to aid with any photo touch-ups he may need. Currently Jason is using the system to help Lieutenant Elias Klein clear up some fuzzy pictures he intends to use in a drug case. The men in the photo are Assemblyman Connors and Verne Domingo. Lieutenant Klein believes he can use the picture to finally bring down Domingo, who is a major drug supplier. After a loud BANG! on the door, Jason opens it to find a bloodless corpse. Before Jason knows what is happening, he finds himself kidnapped and meeting Domingo face-to-face. One thing is certain, Domingo is anything but human.

**** FOUR STARS! The plot is pretty interesting but the "twist" is too predictable. Still, I enjoyed the story. A good beginning for a business relationship between Wood and Domingo. ****


Lawyers, Ghouls, & Mummies

When Verne Domingo decides to stop peddling illegal drugs, the vampire-like being needs a new source of income to provide for his people, and, perhaps, find some small way to rejoin humanity. Domingo turns to Jason Wood for information and possible ideas.

In other news, there are people upset that Domingo has quit drug running. Unable to penetrate Domingo's residence, one decides to go after Wood, who Domingo has recently begun thinking of as a close friend.

** TWO STARS! The relationship between Wood and Domingo solidifies more; however, this story is low on excitement. **


Photo Finish

Jason Wood stumbles into the realm of the paranormal once more. This time werewolves enter the picture. Virigar, King of the Wolves, is an ancient enemy of Domingo's. One that even Domingo is not sure he can kill.

***** FIVE STARS! The modern world of the 21st Century meets the magical era of the Dark Ages in this story. From beginning to end, this tale overflows with action, danger, and suspense. *****


Viewed in a Harsh Light

Due to the events within the last story, now dubbed "The Morgantown Incident", the world has been enlightened to the existence of Werewolves. Jason Wood, with his brain always tinkering with "what if" scenarios, has been piddling around with a way to detect the Wolves. But the main concerns on Jason's mind are the heavy Cosmic revelations he and Sylvia Stake, his girlfriend, have been learning.

Jason's most recent case is to locate the foster father of Mr. Tai Lee Xiang. It takes Jason only a few minutes of speaking with Tai to conclude that Domingo is the missing foster parent. Shortly thereafter, Jason realizes that Tai (a.k.a. "Kafan") is wanted by an international task force. But when Jason and Sylvia rush to rescue Domingo from the psycho killer, they learn that all the news propaganda is a pack of lies. This is when Tai and Domingo reveal approximately half a million years worth of amazing history, most of which has been erased by powerful beings. The most important part is that Tai needs Jason's help to acquire him a new identity and to help locate his missing family. The family had been taken by mad scientists for experimental genetic modifications. (Sounds crazy, right?) The scientists still have his mate and daughter somewhere in Vietnam; however, Jason is able to locate Tai's two sons. Seb (renamed Jackie) and Tai Jr. have recently been adopted by US Senator Paula MacLain. Yet even as Jason is dealing with all of this, he cannot help but note that something is physically wrong with Domingo. For some unknown reason, Domingo is slowly dying.

**** FOUR STARS! The character of Jason has morphed from computer geek to private detective in the past. Now that he has become some sort of paranormal magnet, Jason has become a part time inventor. Jason comes across to me as a Paranormal Guardian or Supernatural Sentry. Instead of detecting a known virus before ti harms your computer, his gadgets help you to detect Werewolves.

This story sets up the players and various plots for the rest of the novel, informs readers of a time-displaced background in history, and introduces new villains. ****


Live and Let Spy

With all the weird, paranormal mess that keeps coming to Jason's door, not to mention that he is now high on the hit list of several nasties, Jason decides that it is time to learn as much as he can about the paranormal beings he is aware exists - and then add in the creatures that he does NOT know about, just in case he ends up having to deal with any of them later. To this end, Jason sets up a database for the weird on his laptop and begins spending more time with Domingo, who is helping fill in the blanks. Domingo's foster son (who I will call Kafan from here on, so no one ends up confused with his son) is residing in the home too. Jason is meeting with Senator Paula MacLain to discuss Kafan's two sons, Jackie and Tai.

**** FOUR STARS! The Jammer shows up, in the flesh, and brings his boss, Mr. Achernar, along for a face-to-face meeting with Jason. Readers learn a lot about Mr. Achernar's special task force, but much is still kept hidden. In addition, Jason and Sylvia take their relationship to the altar. Scattered throughout this story is Jason finally popping the question, the wedding plans, and then the actual event. However, the Wolf King pokes his snout in once just to remind everyone that he is still around and watching. ****


Mirror Image

The newlyweds, Jason and Sylvia Wood, choose to begin their honeymoon in Venice, Florida. Once again they find themselves stuck in another set of strange circumstances. Seems that the Werewolves have taken over the town. Most of the few humans remaining have become their allies too. But when a Maelkodan (Medusa-like creature that is also able to take the form of the last person it turned to stone) is known to be on the loose, the Wolves need the Woods' help. Werewolves are defenseless against such a being and an Elder Wolf appears to make the Woods a deal.

***** FIVE STARS! This story ends the entire novel. Only a few minor strings are left dangling. Should the author decide to do so, he may create another book with this same group of characters or he may publish some type of spin-off story from it.

I am very impressed with the way Spoor's mind works. His writing style seems simple at first (as if he is using the K.I.S.S. method), but it gradually morphs into something huge and spreads like a computer virus on crack! No matter how bizarre events become, the author eventually shows that they ARE possible. After reading "Digital Knight", I intend to keep an eye out for more books by this author. (Personally, I think it takes a twisted mind to think up some of this stuff, and I loved every minute reading it.) Ryk E. Spoor has an amazing writing talent that will leave you begging for more! *****


For your convenience you may read more about, or purchase this book, from Amazon by clicking HERE! Or you may read more about the electronic version of this book FREE, from Baen Publishing, by clicking HERE! Reviewed by Detra Fitch.


---
Authors: Graham McNeill, James Swallow, Nick Kyme, John French, Chris Wraight, Gav Thorpe, Dan Abnet, Rob Sanders, & Aaron Dembski-Bowden

Title - Age of Darkness (W40K, Horus Heresy Anthology)

This book features nine short stories, all of which take place during Horus's campaign against the Emperor. Those following the Horus Heresy series do not miss anything vital if they choose not to read this novel; however, those who decide to indulge their Horus Heresy cravings will be granted a look into a few "behind the scenes" clashes.

Rules of Engagement by Graham McNeill

Captain Remus Ventanus of the Ultramarines 4th Company may not understand the maneuvers that Primarch Roboute Guilliman had devised and passed down to him, but that would not stop Remus from following his grand strategic vision. Even if those orders seem crazy, impossible, or suicidal, Remus would issue the orders against their enemies. Engagement after engagement arrives and passes. How long before the end finally comes? And what if, after obeying all orders, it ends in failure?

**** FOUR STARS! This is one of those stories that will not make total sense to the reader until it is over. Not original, but very well done. ****

Liar's Due by James Swallow

When the telegraph network announces that the Emperor is dead and that Horus has the throne, the people of Virger-Mos II know it must be true. Leon Kyyter is the son of Ames, who owns and operates a dormitory house in Town Forty-Four. Leon finds it difficult to believe what is said to have happened. The people Leon has known his entire life are on the edge of panic. Then a stranger named Mendacs arrives. He says he is a remembrancer. But is he really? Or is he the beginning of the end?

**** FOUR STARS! I found this story to be interesting, but not very exciting. It is more of a mystery with a slow building plot. Yet still, it does make one stop and wonder. ****

Forgotten Sons by Nick Kyme

A diplomatic meeting is to take place on the planet of Bastion. It is supposed to be peaceful negotiations to decide the fealty of Bastion and its armies, for Horus or the Emperor. The representative of Horus is no warrior, but a wily, smooth talking iterator. For the Emperor, two Sons of Nocturne (Salamanders) are to negotiate. Yet all is not as innocent as it seems. For in the shadows above them all, danger lurks.

*** THREE STARS! Opening with a bang, this story keeps the events moving at a good pace as it quickly builds in tension. A hidden twist gives this short tale a touch of spice. ***

The Last Remembrancer by John French

A ship which bore loyalty marks to Horus appeared without warning into the Solar System. Within it sat the last and greatest remembrancer. The old man was taken to the planet of Titan and placed within a prison cell of a nameless fortress. Rogal Dorn, Praetorian of Terra, went to see Solomon Voss. Dorn listened as Voss did his duty, told all he remembered during his time with Horus.

*** THREE STARS! Here is another story that seeks to make its readers think. There is no thrill of battle, nor any sense of upcoming betrayals. Simply the words of an old man and the impact those words make on Dorn. ***

Rebirth by Chris Wraight

Six months after the men were ordered to leave Prospero, Brother-Captain Menes Kalliston of the Thousand Sons and his men return to their home world. The planet of Prospero has been wasted, utterly destroyed. But Captain Kalliston and Sergeant Arvida soon find out that the world is not as deserted as they had first assumed.

*** THREE STARS! This story switches from the first and third person view often; however, I did not find it to be as confusing as one would have guessed. A world of warning to potential readers: Do not assume all is as it seems. A very well done story. ***

The Face of Treachery by Gav Thorpe

It had been a long warp jump from Deliverance to Isstvan. It had also been too late. Raven Guard Commander Branne arrived in the system after the battle was all but over. Their ship picked up registers of World Eaters and others with loyalty to Horus. The only thing they could do was reconnaissance.

Lieutenant-Commander Nigh Vash Delerax of the World Eaters had tolerated Horus's ambassador for too long already. With his tolerance depleted, Delerax refused to follow the Space Marine's orders when a new Raven Guard ship was revealed. Delerax's ship was the only one close enough to stop the Raven Guard before they could manage to rescue the survivors.

*** THREE STARS! This entire tale is intense. As the story progresses, more and more clues are revealed. I am left feeling both intrigued and uncomfortable. ***

Little Horus by Dan Abnet

Aximand is often referred to as Little Horus. And the Captain has begun dreaming. Dreaming is considered to be a weakness, especially to the Luna Wolves (now known as the Sons of Horus). Aximand would dream about the events of the day, matching everything that had occurred, except that someone else was present. Aximand could hear the intruder breathing, but he remained just out of sight. Aximand keeps the uneasy knowledge secret. He would deal with it later.

The Sons of Horus arrive at Dwell. Aximand's main focus is the Mausolytic Precinct. Since Aximand is considering Grael Noctua (a squad commander) for a position in the Mournival, the Sergeant of the Warlocked Tactical Squad will be in the line with him. The Mournival has always been an autonomous body. It provides balance and guarantees the right decisions are made. But before Aximand gives him the position, Noctua is to be tested in battle once more.

***** FIVE STARS! This story is masterfully crafted, a performance full of nuance. To me, it is an added bonus to see Aximand battle a certain worthy challenger too. Unlike many stories by Abner, this one is not long-winded. The story keeps on track with only a bit of sub-plot (the unseen intruder) to distract. *****

The Iron Within by Rob Sanders

Lord Barabas Dantioch was the ailing Warsmith who designed and constructed the Schadenhold. The Schadenhold was an impregnable fortress of unique and deadly design. The Sons of Dantioch maintained a constant state of battle readiness. Dantioch's Iron Warriors were savage hand-to-hand fighters and their prowess seemed to multiply if they fought within their stronghold and utilized the various secret strategies Dantioch had crafted therein. This is the story of the Great Siege of Lesser Damantyne.

***** FIVE STARS! Rob Sanders has done an honorable job detailing this tale of the Iron Warriors. Dantioch's defiance toward the enemy, as well as his fierce loyalty to the Emperor, seems to radiate from each page. I do not believe the story could have been better. Bravo! *****

Savage Weapons by Aaron Dembski-Bowden

The Lion summons two of his Dark Angels and informs them that his traitorous brother, Curze, wants to finally meet. Corswain, Paladin of the Ninth Order, and Ninth Captain Alajos are to accompany their liege to a dead rock at the galaxy's edge. It is here, on Tsagualsa, where two primarchs will meet. The outcome is uncertain.

**** FOUR STARS! Though this is not the author's best work, it still seems to throb with all the viciousness of unending rivalry. Oh, how the mighty can fall. ****


For your convenience you may read more about, or purchase this book, from Amazon by clicking HERE! Reviewed by Detra Fitch.


---
Author: Henry Zou
Title - Blood Gorgons (Bastion Wars #3, W40K)

The Blood Gorgons (Chaos Space Marines) are weakened by the loss of their leader, Lord Gammadin, the Ascendant Champion. It is said that his demise happened on Belasia, where the dark eldar cultivated the remaining humans as slaves and sold them to others, even to Chaos Space Marine warbands such as the Blood Gorgons. Lord Gammadin had been betrayed by one of his own, the witch named Anko Muhr. But Muhr's traitorous deed remained unknown and it would not be his last.

The Blood Gorgons are called to the defence of one of their recruiting worlds, Hauts Bassiq. The population needs help against a plague of undeath. The expeditionary force is struck down by mysterious enemies. Bond-Brother Barsabbas, the only survivor, finds himself stranded. Determined to discover what is going on, Barsabbas uses his hatred as if it were fuel. He must use his cunning to, not only survive, but also navigate his way to Ur, the only city on the diseased world.

The troubles on Hauts Bassiq could cause a Chapter war from which Muhr is positioned to emerge the victor. Muhr's new dark patron is destroying Hauts Bassiq, and in return for Muhr's role, this patron is willing to aid the witch in his ascension to power. The Blood Gorgons are threatened from within and without. Things are becoming so hopeless that there are those among the Chapter who are beginning to openly admit that the time of the Blood Gorgons is ending.

**** THREE & A HALF STARS! Author Henry Zou well knows that even the Traitor Marines have a deep and fierce loyalty to their Chapter. The main attachment each feels is for the brother he shares a blood-bond with. The urgent need to reach, to fight beside, and (if needed) to rescue his bond-brother. Only his loyalty to the Chapter as a whole is more important. It never crossed my mind that betrayal could come from one of the Chapter's few unbonded members. Fortunately for us it did cross the author's mind. In this, Zou's third Bastion Wars title, readers can safely indulge their blood lust. From the beginning, up until the very end, this story is non-stop action with numerous battles.

There are many characters in this story. Most play minor roles. Some enter only to expire within a page or two. Yet each character that plays a lengthy role has been given a creative background. Even the background of the Chapter itself is detailed. This helped me wrap my mind around the traitor/loyal mind-set of a Chaos Space Marine. My biggest problem is that the story jumps around too often. It not only leaps between various characters, but also between places (ships and planets). If you put this book down for too long you may return and be disoriented or confused for awhile. Readers that crave battles, yet does not mind if the story jumps about, will enjoy this dip into the lives of the Blood Gorgons. ****


For your convenience you may read more about, or purchase this book, from Amazon by clicking HERE! Reviewed by Detra Fitch.


---
Author: Beth Revis
Title - Across the Universe
(Godspeed Gen-Ship #1)

Seventeen-year-old Amy Martin watches as her parents are prepped and then cryogenically frozen before deciding to leave everything and everyone she knows on Earth to join them in her own frozen chamber. They are stored, along with many others, in the bottom level of Godspeed, a generation ship. Amy's parents would be vital to terraforming the planet in which NASA has located in the Centauri system. Few people, such as Amy, are frozen if they do not possess a critical skill needed for either colonizing the new planet or survival. The journey is anticipated to take three hundred years.

Not everyone on the gen-ship is frozen. While Godspeed travels toward Centauri-Earth, the ship is staffed with people to keep it running until they arrive. Generations are born, live, and die on the gen-ship without ever seeing the stars. Fifty years before planet fall, someone unplugs Amy's cryo chamber, and she is nearly killed. If Amy is refrozen, chances are great that she would die.

Now, Amy faces fifty years trapped within a small enclosed world without her parents or anyone familiar. Even worse, nothing makes sense. The crew has forfeited all control to Eldest, a tyrannical leader. The people Amy considers to be normal are considered to be insane by society and kept in the hospital's mental ward on medication. Meanwhile, the people who have lost any capacity for individual thoughts are running the gen-ship.

The job of Eldest is to protect the people, not just the ship itself. Eldest is also tasked with teaching Elder, who will one day become the next Eldest. Amy is currently the only one close to Elder's age. She desperately wants to trust Elder, but Amy cannot help but see how much the teen heir respects and looks up to Eldest. Then someone begins unplugging the frozen passengers and Amy fears for her parents' lives.

When Elder begins helping Amy to discover the murderer's identity, Eldest decides she is a threat to his monoethinic people. Eldest also notices Elder's attraction to Amy. The teen boy is becoming rebellious and has begun to seek answers about forbidden topics. It is time for the Eldest to consider drastic measures.

***** FIVE STARS! It is difficult for me to believe that this is the author's debut novel. I cannot think of a single complaint about the story, which is rare for me. In the book, a simplified blueprint of the gen-ship is given, so readers may easily envision the ship's layout and environment. The main characters are well developed and their backgrounds are slowly revealed as the story progresses.

This book is the first of three; however, I cannot discover any official title for the trilogy - not even on the author's web site. (For the sake of future people searching the Huntress Reviews web site for each title of this trilogy, I am tagging Across the Universe as "Godspeed Gen-Ship #1" and will change the number with each new title. I will alter that should I learn of an official name for the series at a future date.)

This story is filled with mystery, danger, suspense, and a blooming romance. But it also made me seriously THINK, which I believe to be a bonus. Though the story seems to target the Young Adult audience, adults will enjoy the adventure just as much. A creative futuristic space tale that will leave you eager for more. Stellar! *****


For your convenience you may read more about, or purchase this book, from Amazon by clicking HERE! Reviewed by Detra Fitch.


---
Author: Aaron Dembski-Bowden
Title - The First Heretic (Horus Heresy #14)

Lorgar Aurelian, the Seventeenth Primarch, is stunned when he receives the short distress call from the planet Monarchia. The Word Bearers Legion arrives to find the planet in ruins. No enemy did this. The destruction had been ordered by the Emperor of Mankind himself. Lorgar has spent over a century conquering worlds in the name of his father. He spent an untold amount of time upon each, patiently teaching the Word of his god-emperor. The emperor has waited over a full century before finally coming to Monarchia, destroying it, and then informing Lorgar and his Word Bearers that all of their achievements were worthless and that the entire Legion is an utter failure. But worst of all, they are told that everything they had taught to the people on every world they conquered had been a lie. The Word Bearers had been a Legion founded on faith, and now they find themselves faithless. The final humiliation is when the emperor leaves his watchdogs, called the Custodians, with orders to report back to him as they witness the Legion's righting each planet they have wronged.

Lorgar believes that humanity is nothing without faith. If his father, the Emperor of Mankind, is not a god after all, then the gold-skinned primarch would seek out a place where gods and mortals meet - seeking divinity in a galaxy his father believes is godless. The Word would change. But first the truth must be learned. No Astartes is as loyal to their Primarch as the XVII are to Lorgar. Their pilgrimage takes them to a new place, far beyond where any other had gone before. At the edge of reality they find the Eye of Terror. From the entities within the Warp, Lorgar will learn the Primordial Truth.

**** FOUR STARS! This installment of the Heresy Series follows the fall of Lorgar. The entire story is imbued with emotional conflicts, confrontations, revelations, and allegations. This tale explains how the Chaos Marines came about. The author paints rich and vivid scenes as he shows readers the events from the perspective of the Word Bearers Legion.

I only have one problem; in my personal opinion, Part Two starts off badly. It tells about a chapter's worth of the story and then back tracks. This means I began with the same characters, but totally confused by the large jump in time, place, and how the damage surrounding Argel Tal (one of Lorgar's most trusted) came about. When the story finally caught up to where Part Two began, it was all repeated and I felt a bit irritated that I had to (basically) read it all over again. I believe it would have been better had Part Two simply began with Argel Tal's ship coming out of the Warp in critical condition and then continued from there. Again, however, that is only my opinion.

As I finished reading, I could not help but recall an old adage (with a slight twist): Evil is in the eye of the beholder. Author Aaron Dembski-Bowden has done a masterful job of telling this pivotal event from the viewpoint of the Word Bearers Legion. ****


For your convenience you may read more about, or purchase this book, from Amazon by clicking HERE! Reviewed by Detra Fitch.


---
Author: Steve Lyons
Title - Dead Men Walking
(An Imperial Guard Novel, W40K)

None are more unfeeling than the Death Korps of Krieg. A Krieg Guardsman has no hopes, no dreams, no desires, nothing but his orders. As far as he is concerned, there is nothing left but a violent end. Now they are ordered to a mining planet named Hieronymous Theta where, after sleeping deep underground for millions of years, the Necrons are awakening. The planet is rich in minerals, a valuable resource to the Imperium, thus not to be given up easily.

Mine overseer Gunthar Soreson never considered himself to be a hero. He would rather run than fight. But when it becomes plain to see that the Planetary Defense Force is ill equipped to deal with the remorseless metal warriors and Arex, the woman he loves, is trapped within the sealed capital city, Gunthar has no choice in the matter. Gunthar will train and then fight with the Death Korps of Krieg to either rescue Arex or wipe out her killers.

**** FOUR STARS! There is an interesting mix of unemotional characters on both sides of this war. After finishing the book, I still find myself uncertain as to which is stonier, the Necrons or the Krieg Guardsmen. The author also follows a few civilians, breaking up the morbidity of endless battles in favor of showing the realistic and not always humane reactions of humans during the fallout.

Author Steve Lyons has an impetuous writing style, rooted in the dark imagery of warfare, which kept me enthralled from start to finish. ****


For your convenience you may read more about, or purchase this book, from Amazon by clicking HERE! Reviewed by Detra Fitch.


---
Author: Sandy Mitchell
Title - The Emperor's Finest
(Ciaphas Cain #7, W40K, 12/7/10)

As the story begins, Commissar Ciaphas Cain is aboard the strike cruiser "Revenant" of the Reclaimers Astartes Chapter. Captain Gries is commanding the Viridian Expeditionary Force. Cain is acting as the liaison between the Space Marine and Imperial Guard elements of the task force. Pacifying Viridia looks simple enough at first. After all, few are able to stand against Space marines and these rebels are no exception. Cain's biggest concern is keeping the governor's glory-hungry daughter, Mira DuPanya, from getting herself killed. Afterward, Cain and Mira indulge themselves in a brief affair. Unfortunately for Cain, by the time his aide and indispensable right arm, Gunner Jurgen, arrives, Mira has set her sights on making Cain her permanent consort.

The uprising ends up having a sinister turn of events, which takes Cain and the Astartes off world in search of a drifting space hulk. But leaving Viridia does not end Cain's problem with Mira. She manages to tag along as the official representative of her father. By the time the drifting mausoleum is found, Mira has maneuvered the commissar into all but flat-out agreeing to wed her in the near future.

Locating the space hulk and accompanying the Astartes in its boarding gives Cain a bit of breathing room from the lovely, but cloying, woman. If he is lucky, Cain may have time to think of a way out of his marriage dilemma. Yet when the Reclaimer Space Marines suffer devastating losses due to an unexpected amount of intelligent opposition, Cain and Jurgen find themselves trying to do what they do best - survive. The pair must dodge, flee, and fight their way through a swarm of xenos and a large assembly of stowaway orks as they attempt to get back to the strike cruiser.

**** FOUR STARS! Those of us following Cain's chronicles have long enjoyed and looked forward to watching as Cain plays up his modest hero routine. Cain does all he can to save his own skin, yet somehow others end up viewing his actions as brave, noble, and heroic. (And for course, there is no reason for Cain to disabuse anyone of those rumors or exaggerations.) In this story, Cain still tries his best to keep away from anywhere he may find himself under fire; however, I did not enjoy viewing any of those amazing (and extremely amusing) scenes of false heroism until very far into the story. But there is no need to fret. The author still pleases with fast paced action, top quality and realistic combat, as well as small touches of humor.

Show me someone who claims they are able to read a novel by Sandy Mitchell without sitting on the edge of their seat at least once, and I will show you one deluded individual. ****


For your convenience you may read more about, or purchase this book, from Amazon by clicking HERE! Reviewed by Detra Fitch.


---
Author: Kelly McCullough
Title - SpellCrash (Ravirn #5)

Magic and twenty-first-century technology have merged. Ravirn is the umpteenth great-grandson of one of the three Fates. He is a talented sorcerer and THE computer hacker extraordinaire. Tisiphone, a Fury and his lover, has remained in the Norse MythOS. Ravirn and the rest of his small group have returned to the Greek MythOS to find a major power struggle happening. Ravirn of Raven House is the pantheon's newest and least responsible demigod. Becoming the Raven has amped the daylights out of all Ravirn's worst tendencies toward risk-taking and mischief-making. Ravirn the hacker and cracker is now also a trickster, whose mouth does not seem to know when to stay shut.

Necessity, the computer goddess, is broken. Shara, a former webgoblin, is basically plugged in and holding Necessity together for now. Lately, evidence shows there to be a code war happening within Necessity's mind. At least two other entities, besides Shara, are hacking and rewriting. Necessity will soon need to hand over her role as the Fate of the Gods. There are four candidates: Zeus, Hades, the Fates, and Eris. None of the four are good choices for the continued survival of team Raven.

Ravirn's former girlfriend and programmer specialist, Cerice, is no longer human. With the absence of Tisiphone, Necessity needed another Fury. Cerice is now living ice. Shara deputizes Ravirn and grants him a tiny part of a Fury's blood (Cerice's) so he may access any part of Necessity he may need. The entire multiverse is resting on Ravirn's divine hacking skills and god-level magic that he still does not fully understand or know how to use. This WebMage, who is something like the ultimate biological malware, has become the fulcrum on which the future pivots. Ravirn is not positive of how he will accomplish this massive task. One thing is for sure. It is going to take some serious malice aforethought.

***** FIVE STARS! Ravirn and his webgoblin familiar, Melchior, return for the fifth novel in the WebMage series. This may very well be the final book. The author can either stop it here or continue in the Norse MythOS. From the first sentence to the last, this story is non-stop. All the major Greek gods and goddess have come out to play and the members of team Raven barely have the time to bandage their wounds from the last fight, much less recover, before the next fight begins.

Author Kelly McCullough seems to get better with every story he publishes. Though his knowledge of mythology is extensive, the author writes in such a way that all readers will easily understand. Though the plot is intense and the story flows at a fast pace, it never feels overwhelming. The writing style comes across as both simple and elegant. And even though Ravirn has the title in this series, McCullough is the true demigod of Web Magic. Brilliant! *****


For your convenience you may read more about, or purchase this book, from Amazon by clicking HERE! Reviewed by Detra Fitch.


---
Author: Graham McNeill
Title - The Chapter's Due (W40K, Ultramarine #6)

Captain Uriel Ventris returns to Macragge after defeating the Tau on the planet of Pavoinis. As usual, the next battle comes quickly. Such is the life of an Ultramarine. The Iron Warriors, lead by Warsmith Honsou, is targeting the realm of Ultramar. Honsou is out to destroy all Ventris cares for, including his homeworld of Calth. To this end, Honsou has freed the Daemon Lord M'kar, a diabolical hybrid of Dreadnought and warp-spawn.

Captain Ventris must also deal with the Newborn. The Newborn was once a human boy, but thanks to the Ruinous Powers, the being is now a patchwork melange of stolen skin sewn together from corpses, and its hatred of Ventris is matched only by Honsou. Ventris is horrified to learn that he and the Newborn have much more in common than he could ever have dreamed possible.

**** FOUR STARS! Graham McNeill adds a few interesting secondary characters to flesh out the plot this time around. Captain Aethon Shaan of the Raven Guard is in the action with Uriel because one of his Chapter, Battle Captain Vaanes, is on Honsou's team. (Side note: Uriel met Vaanes during his exile. Early in this novel, Uriel gives a brief overview about the time of his Death Oath.) There are a few other secondary characters with vital roles, but Uriel's Death Oath is at the core of this story's events.

The story jumps between various groups of characters. This gives the readers insight into the main characters' actions and goals. At times it even helps to develop (or deepen) more than one background story of key players. However, in my opinion, not enough time is given to the daemon lord or the Corsair Queen, who commands the Bloodborn host. On the flip side, this author has been known to tell just a bit about some secondary people and/or beings in one story and then bring them back in later stories as main players. Graham McNeill has one wicked imagination! ****


For your convenience you may read more about, or purchase this book, from Amazon by clicking HERE! Reviewed by Detra Fitch.


---
Author: Rob Sanders
Title - Redemption Corps (Imperial Guard novel)

The Redemption Corps is led by the legendary Major Zane Mortensen. They are a regiment of storm-troopers that never stop until the mission is completed or they are all dead.

Diamanta Santhonax, Canoness Regular of the Order of the Immaculate Flame, has Cadet-Commissar Koulick Krieg transferred to the Redemption Corps. In addition to his duties to Regimental Commissar Udeskee, Krieg is to make regular reports on the actions and behavior of Mortensen to Santhonax. The deadly sorority of Battle Sisters believe Mortensen and his troop to be the equivalent of a heretic cult.

Mortensen and Krieg go head-to-head as they embark on seemingly suicidal missions. It soon becomes apparent that they must deal with an ork invasion. However, these greenskins are a breed apart, intelligent and organized.

**** FOUR STARS! Each chapter begins with a few pages, written in italic font, featuring scenes with the Battle Sisters. These sections mostly foreshadow what is to come when the major and the canoness finally clash. Some of the scenes show past interactions between the canoness and Krieg. A terrific story that kept me riveted until the end, even if it did shine the Battle Sisters in a bad light. ****


For your convenience you may read more about, or purchase this book, from Amazon by clicking HERE! Reviewed by Detra Fitch.


---
Author: Aaron Dembski-Bowden
Title - Helsreach (W40K, Space Marine Battles)

Chaplain Grimaldus of the Black Templars Space Marine Chapter is given the honor of becoming Reclusiarch shortly before his newest duty. He and his brothers are charged with the defense of Hive Helsreach from orcs. Helsreach will be assaulted by the largest greenskin-breed xenos invasion ever endured by the Imperium of Man. The Helsreach Crusade is but one of the battlezones, yet the Reclusiarch has sworn an oath that he would stand and fight until the end.

As enemy forces grow and the numbers of Space Marines begin to reduce, Grimaldus will ignore the outraged reactions of the Cult Mechanicus members by forcefully taking possession of the Machine-God's most holy weapon, Oberon. Despite the overwhelming odds, Grimaldus and his men will face a desperate last stand unlike any other.

**** FOUR STARS! The author has created yet another exhilarating tale of battle for his battle-hungry readers to absorb. I am no exception. The only real problem I have with this story is the shifting of view points. The story is mainly seen from the view of Grimaldus. At multiple times the writing style switches from Third Person view to First Person view. This became tedious to me after awhile; however, I am sure it will not bother most. The changes in pace/view tilted me off balance and the slight break in my concentration lessened my enjoyment of those scenes.

The battles, strategies, and even the scenes that actually reminded me that Grimaldus was once human, are well done. The Reclusiarch's character has the perfect amount of depth development. Yet in various parts the narration becomes very long-winded. Those sections have little or nothing to do with the action, but for the W40K die-hard fans they yield much information about the Astartes.

All-in-all, I found this to be an enjoyable read. The middle of the book, for those interested, has a few pages (camouflage-colored) dedicated as maps so readers may easily follow the action. As I said, Exhilarating! ****


For your convenience you may read more about, or purchase this book, from Amazon by clicking HERE! Reviewed by Detra Fitch.


---
Author: Ann Aguirre
Title - Doubleblind (Sirantha Jax #3)

Sirantha Jax is a former grimspace navigator. If you had told her a year ago that she would become an ambassador and lead a delegation for an alliance between humans and bugs, she would have told you that you are delusional and that it was time to stop drinking. But here Jax is, on Ithiss-Tor. The Ithtorians have kept their mandibles to themselves for over two hundred years. New Terran Chancellor Tarn is the Conglomerate official that has persuaded Jax to try her hand at being a political ambassador.

With Jax are her crewmates. Velith "Vel" Il-Nok is the Ithtorian bounty hunter that had tracked Jax across the galaxy. Instead of hunting her, Vel now acts as a translator between Jax and his insect-like race. Vel's job is to prevent Jax from making catastrophic mistakes. However, it becomes quickly obvious that there are powerful oppositions for the alliance. But the threats to her life are the least of Jax's worries. Should Jax fail in this mission, the entire human race will suffer.

**** FOUR STARS! This time the author dives into alien politics. The plot is not something I normally enjoy, however, this time I do. Aguirre's writing style keeps events running smoothly forward. She succeeds in making the Ithtorian race both alien and similar to me, as the reader. The alien race has its own customs, language, and political drama, yet I find it to be remarkably like delegations between countries here, on Earth. Author Ann Aguirre gets better and better with every title she has published. I want more! ****


For your convenience you may read more about, or purchase this book, from Amazon by clicking HERE! Reviewed by Detra Fitch.


---
Author: James Lovegrove
Title - The Age of Zeus

Ten years ago the Olympians appeared. They are living incarnations of the Ancient Greek gods. Using their powers and monstrous creatures straight out of mythology, the Olympians went about saving the world by enslaving it. The divine guardians now rule the world by force. Any who speak out against them die. This is often followed by the Pantheon dishing out harsh discipline. (For example, Hong Kong no longer exists.) Resistance has proved futile. All of humankind now bows to those on Mount Olympus. Those who dare to disagree with anything, wisely keeps silent.

Samantha "Sam" Akehurst is a former detective sergeant with the London Metropolitan police force. Sam responds to an invitation for a chance to join a small group of rebels armed with high-tech battlesuits and weapons. Calling themselves the Titans, this group is going to war against the all-mighty gods.

***** FIVE STARS! A brilliant combination of modern warfare and Greek mythology. Though the synopsis has the sound of Fantasy, believe me when I say this is Science Fiction. One must read the entire story to fully understand my meaning. Author James Lovegrove's writing style is intense. His plot is creative, impressive, and could almost be called noble - no matter which side of the battle line the reader may mentally stand on. Lovegrove is on his way to greatness. *****


For your convenience you may read more about, or purchase this book, from Amazon by clicking HERE! Reviewed by Detra Fitch.


---
Author: Elysa Hendricks
Title - Star Raiders (Sci Fi / Romance)

Greyson Dane is an interstellar lawman. Ten years ago he had gone undercover to capture Stewart Kedar, a smuggler accused of much worse. To accomplish this, Greyson had gotten close to Kedar's innocent daughter, Shyanne. He meant to use seduction, but never meant to fall in love. Still, Greyson betrayed Shy and imprisoned her father.

Simon Dempster had been Stewart Kedar's right-hand man. For over twenty years he has been obsessed with possessing Shy. Dempster has recently set Shy up as the one responsible for attacks on C.O.I.L. (Consortium of Intelligent Life) ships. Greyson is one of only a few who believe Shy innocent of the charges. Unless Greyson can prove Dempster's guilt and capture him within one month, C.O.I.L. will exterminate all sentient life on Earth and all outer worlds. To succeed, Greyson needs Shy's help. Shyanne may have been young and innocent ten years ago, but now she is a smuggler - at the very least. Shy has contacts throughout the outer worlds, access to places and information no agent could ever hope to have. Greyson must, once again, manage to gain Shyanne's trust and then betray her.

Shyanne learned her lesson the first time. There is no way she will allow herself to trust Greyson, much less let him ever learn that he had left her pregnant so long ago. But should C.O.I.L. make good on their threat to wipe out humanity, the planet her son resides on would be among them.

**** FOUR STARS! This romp through space has several twists, turns, and surprises. Whenever I came to believe that I understood everything, the author either tossed a bit of debris or a huge meteor in my path, causing things to spin out of control. Shyanne's crewmates are fascinating. I especially hope to see more of Silky, a hundred pound cat. The intelligent and telepathic feline has an ever-present entourage of feline guards she seems to be leader of. Silky is much more than she seems. THAT character deserves to be in more than a single story! So do a few of the other crewmates.

Though women are the target audience, I believe many men would enjoy it too. Packed with action, suspense, and romance, this story is out of this world. (No pun intended.) ****


For your convenience you may read more about, or purchase this book, from Amazon by clicking HERE! Reviewed by Detra Fitch.


---
Author: Aaron Dembski-Bowden
Title - Soul Hunter (Night Lords #1, W40K)

Once, so long ago, he had been Apothecary Talos of First Claw, 10th Company. Now the prophet is leading what is left of First Claw, in all but title. His current Legion serf is Septimus, named thus due to his being the seventh serf of Lord Talos's. Shortly after the story begins, Warmaster Abaddon of the Black Legion calls them to Crythe. But before they answer the summons, a brief stop must be made to pick up (capture) a lone female who would someday be vital to their survival.

Eurydice Mervallion sees the slaughter of her coworkers and vows to die fighting. But these Traitor Astartes have come especially for her. Upon her forehead is a third eye, a gift of her Navigator heritage. This gift gives her the ability of navigating the Sea of Souls. Though Septimus is kind to her, as much as he is able anyway, she mentally rebels against what he describes to be her future upon the dark vessel. Renamed Octavia, she is to be the eighth, and newest, serf for Lord Talos.

Another Crusade appears to be in the making. First Claw and the rest of the Night Lords answer the warmaster's call to be sent against the hardest targets on Crythe. Talos and his brothers are also manipulated by their superior, the Exalted. The ongoing struggle of wills slowly begins to drain Talos and his increasing number of visions all portray death.

**** FOUR STARS! Though this new series follows the Chaos Marines, it is written in such a way that I found myself actually sympathizing with them. The author not only focuses upon the Night Lords, but often shifts to Septimus and Octavia. This gives the story some humanity, which pulls even more sympathy from me. Interesting flashbacks are scattered throughout the story, to help deepen the development of key characters and help flesh out events. My primary problem with this tale is that too many minor characters are introduced and given three or four pages of background information only to be killed off immediately thereafter. These scenes left me with the bitter aftertaste of "filler pages".

All-in-all, I heartily recommend this story for fans of space/military science fiction. Anyone unfamiliar with the W40K universe may find themselves confused at times; however, this story will still ensnare them within its dark embrace. Threads are left dangling, but I do not feel cheated or neglected (as I would have with a cliff-hanger-style ending.) Well done! ****


For your convenience you may read more about, or purchase this book, from Amazon by clicking HERE! Reviewed by Detra Fitch.


---
Author: Steve Parker
Title - Rynn's World (Space Marine Battles #1)

It has been one thousand two hundred and sixty-four years since there has been a war on Rynn's World. One is long overdue. Pedro Kantor, Chapter Master of the Crimson Fists, is in the fortress-monastery called Arx Tyrannus, which resides within the Hellblade Mountains, when he learns that the greenskins plan to invade. Arx Tyrannus is all but impenetrable and his Space Marines are well prepared. But due to an errant missile, most of their numbers are killed outright and Arx Tyrannus is wiped from the face of the planet. This night would later be known as The Night of the Burning Sky.

Chapter Master Kantor prepares a hasty line of defense using only the sixteen remaining Space marines to survive the cataclysm. Fearing for the future of his Chapter's survival, Ceres Protocol is initiated. Yet still, civilian survivors are soon in tow. Kantor must cross a continent and reunite with his Second Company if there is to be any hope of defeating the orks following the command of Warlord Urzog Mag Kull, a known lieutenant of Snagrod, the self-proclaimed Arch-Arsonist of Charadon.

***** FIVE STARS! This is the first of the new Space Marine Battles series. Each will tell the story of a great battle of the 41st millennium. Nestled in the middle of this title are Rynn's World Battle Maps for those who wish visual aid of the battles within this story.

This story follows the trek of Chapter Master Kantor's men most of the time. Yet a considerable amount of the tale also follows the actions of Captain Alvez of the Second Company in New Rynn City. With Arx Tyrannus destroyed, the entire Librarius contingent within the city has gone silent. As the Warlord Urzog Mag Kull focuses his forces upon New Rynn City, it is up to Captain Alvez to resist the ork siege until possible off-world aid can arrive. The personalities of Kantor and Alvez are polar opposites, yet their tactical defense plans are similar (at least until they finally meet up).

Author Steve Parker has done an excellent job of bringing the battles and the principal characters to vivid life. I could almost hear the missiles shriek across the sky and smell the stink of the dead. Glory, bravery, nobility, and pride shines through on every page. As you soak in this remarkable take, keep reminding yourself to breathe. Stellar! *****


For your convenience you may read more about, or purchase this book, from Amazon by clicking HERE! Reviewed by Detra Fitch.


---
Title - Dark Creed (Word Bearers #3, W40K)
Author: Anthony Reynolds

Dark Apostle Marduk of the 34th is about to face some mighty challenges. The Word Bearers are to wage war with the White Consuls Space Marine Chapter. Marduk has secured the xenos device, called the Nexus Arrangement, in his possession. The powerful necron device can turn the tide in the Word Bearers' favor. It will shroud the entire region, ensuring that no further warp-traffic can enter or exit the Boros Gate. With the White Consuls unable to receive help, the XVII Legion can easily corrupt the system. It would not be long before Boros Prime, the core planet in the system, would fall.

The Chaos Space Marines have disunity within their ranks and exterminating the Imperial vermin on Boros Prime turns out to be more difficult than expected. Chapter Master Titus Valens and Coadjutor Aquilius of the White Consuls are most worthy adversaries. But just as the White Consuls are on the verge of defeat, an old enemy returns which makes even Marduk's blood run cold.

**** FOUR STARS! If you have not read the first two books in this series, chances are great that you will find yourself at a grave disadvantage. Many characters, as well as a few items, link back to them. The beginning of this story starts out rather slowly as the author builds the cast of characters for his readers. The plot line builds at a good pace, separated into five book sections. Though Marduk is on the side of Chaos, I cannot help but admire his courage, intelligence and instincts. He is, after all, still Astartes. At the same time, I could not help but cheer Valens and Aquilius of the White Consuls.

Anthony Reynolds proves his ability to create dark, yet memorable, stories with this series. ****


For your convenience you may read more about, or purchase this book, from Amazon by clicking HERE! Reviewed by Detra Fitch.


---
Title - Sons of Dorn (W40K, Imperial Fists #1)
Author: Chris Roberson

Taelos yearns to be granted permission to embark on a warrior pilgrimage, spending the rest of his life hunting down and destroying any and all enemies of the Imperium. Instead, Chapter Master Vladimir Pugh gives him the command of the Imperial Fists 10th Company and Captain Taelos leads a recruitment mission to scour the nearby systems for suitable aspirants (between the ages of ten and fourteen).

Jean-Robur du Queste, Zatori Zan, and Taloc s'Tonan are in battle, on opposing sides, when the Adeptus Astartes land and wade into their raging war. Zatori has seen Jean-Robur kill his master from behind and craves vengeance. Taloc is after Zatori for almost the same reason. But when they are culled and among the chosen, they must set aside their blood-debts (at least until they can kill each other without dire penalties).

The three aspirants must endure rigorous training with their peers. Out of thousands, a fraction will go on to become neophytes. After four years, only the best are left to become scouts. The three rivals join their Imperial Fists battle brothers in action on the planet Vernalis, against the Roaring Blades Traitor Guard. But more is going on than meets the eye, and soon it seems that the Traitor Guard will end the hate triangle once-and-for-all.

**** FOUR STARS! This is the first of what appears to be a new series. In this story, I watched as the reasons for the hatred between the three occurs, they are chosen, they survive to become Astartes in all but name and one more needed surgical implant, and then on to the Vernalis mission. Rarely are readers given the treat of watching the selection of new recruits, much less of their training years. The author has done an impeccable job showing the process. I believe this to be a strong foundation upon which Chris Roberson can build a fantastic series. I look forward to the next installment. ****


For your convenience you may read more about, or purchase this book, from Amazon by clicking HERE! Reviewed by Detra Fitch.


---
Title - Innocence Proves Nothing (Dark Heresy #2, W40K)
Author: Sandy Mitchell

Mordechai Horst is the leader of an Angelae team working for Inquisitor Carolus Finurbi of the Ordo Hereticus. His team consists of Keira Sythree, a Redemptionist assassin and scout, Danuld Drake, former Imperial Guard, Hybris Vex, a tech-priest, and a pilot named Barda. Vex holds an ancient artefact that somehow goes with a manuscript. They book passage to the Scintilla system via the Misericord, a Chartist ship considered to be a jinx. The ship will travel through the Warp, where date and time are meaningless. The manuscript is to be kept sealed within a cogitator case; however, when bold scavengers attempt to steal the group's luggage, the handcart ends up being lost. The group must use stealth as they search for the missing manuscript.

At the same time, another Inquisition group infiltrates a network of rogue psykers within the Scintilla system. The clues gathered by Inquisitor Grynner's people show that the two teams might be on the same trail. Danger surrounds them all and they must uncover what is going on before the entire Scintilla system is overrun by heretics with eldar and xenos weaponry.

**** FOUR STARS! If you have not read the previous title, Scourge the Heretic, I suggest you do so before you begin reading this book. However, should you decide not to, you will not find yourself totally lost. The author gives enough information to explain any vital past events to new readers. Horst's group receives the majority of attention. (I must admit that Keira, the assassin, quickly became my favorite character.) The end leaves a few loose threads dangling, yet I do not feel any frustration since the story stops at a terrific spot. It is enough to keep me watching for the next installment though. Sandy Mitchell writes space drama like no other! ****


For your convenience you may read more about, or purchase this book, from Amazon by clicking HERE! Reviewed by Detra Fitch.


---
Author: Sandy Mitchell
Title - Scourge the Heretic

The job of the Inquisition is to hunt down the heretics who corrupt the human Imperium from within. Inquisitor Carolus Finurbi of the Ordo Hereticus and his Angelae team are sent to Sepheris Secundus. It is believed than an interplanetary people-trafficking operation is happening there. As Inquisitor Carolus and his team arrive, a jail break is in progress. All the imprisoned psykers have been liberated. That, alone, is enough to keep them busy for quite awhile; however, they soon learn that it is the least of their problems. A particularly lethal "witch" known as Ariadne Thane has been spotted.

Two of the few surviving Imperial Guardsmen, Danuld Drake and Vos Kyrlock, are recruited by Inquisitor Carolus to help his team root out the real evil before Chaos spreads and takes total control.

*** This is not author Sandy Mitchell's best work by a long shot. However, it is still very entertaining. Inquisitors are usually held in fear and high regard, yet I do not feel that Carolus was intimidating in the least. His character simply did not hold true to what those in the Inquisition are suppose to be. I would dearly love to see more of the assassin, Keira, in future stories though. The character of Keira stole the spot light very often. All-in-all, a good beginning, but some changes need to be made in future books if this series has a chance to continue. ***


For your convenience you may read more about, or purchase this book, from Amazon by clicking HERE! Reviewed by Detra Fitch.


---
Title - Blood Pact (W40K, Gaunt's Ghosts #12)
Author: Dan Abnett

The Tanith First had been pulled back from the front line of the Sabbat Worlds Crusade and eagerly await news of their next deployment. They have been on Balhaut about a year now. The men have gotten bored and that can be a dangerous thing.

Colonel-Commissar Ibram Gaunt is called in to Section with no warning. An enemy prisoner is being interrogated, but refuses to speak with anyone except Gaunt. Mabbon has defected from the Blood Pact and is somehow connected with Gaunt's last mission on Gereon. Having been a high ranking enemy soldier, Mabbon has information that can help the Imperium win the war. Before Gaunt can learn the information, they are attacked. Gaunt must flee with the prisoner and go to ground until Mabbon's intelligence can be revealed.

The Blood Pact is determined to kill Mabbon before the information is given. The Blood Pact infiltrate the ostensibly secure crown world with enough confidence and ability to stage a frontal assault on the Commissariat's headquarters. They have a highly trained witch, using her warpcraft, to help seek out Gaunt and Mabbon no matter where they flee. Gaunt has no idea how far the Blood Pact's reach and influence extends and must be extremely cautious as to whom he trusts for help.

**** FOUR STARS! Though this is the twelfth book in the Gaunt's Ghosts series, new readers will have no trouble fully understanding and enjoying it. This story easily stands on its own. I found this to be a fast paced adventure with bits of humor thrown in to help break the tension at times. Dan Abnett certainly knows his craft! Very well done indeed! ****


For your convenience you may read more about, or purchase this book, from Amazon by clicking HERE! Reviewed by Detra Fitch.


---
Title - Cadian Blood (Imperial Guard, W40K)
Author: Aaron Dembski-Bowden

The Imperial shrineworld of Kathur was precious beyond reckoning, yet had fallen quickly without those upon it knowing how or why. The Curse of Unbelief spread swiftly and the plague killed all, rotting bodies from within. Even in death the horror did not end. The dead began to walk, seeking out any life that dared to touch down on the blackened, lifeless planet.

Warden-Captain Parmenion Thade and his men of the Cadian 88th Mechanised Infantry are seconded to the Inquisition. Inquisitor Bastian Caius has come to search the greatest of holy places and locate the source of the plague. The brave Guardsmen of Cadia must battle a world filled with an innumerable legion of walking dead in an attempt to reclaim Kathur - without destroying any sacred items or buildings. This means Captain Thade and his Cadians cannot use any heavy weaponry.

But something unholy has awoken on the shrineworld and it cries out for Chaos aid. And something in the warp is answering.

***** FIVE STARS! This is probably one of the best Imperial Guard novels I have read to date. Author Aaron Dembski-Bowden writes intriguing characters, pits them against overwhelming odds, and then plants landmines everywhere for them to stumble into. Once I managed to wrap my imagination around all of it, I learned that the author had decided to up the ante by unleashing something so foul, so unholy, that I had to stop reading once or twice to process it all. For anyone out there brave enough to begin reading this story, I have but one piece of advice: Don't forget to breathe. *****


For your convenience you may read more about, or purchase this book, from Amazon by clicking HERE! Reviewed by Detra Fitch.


---
Title - Hellforged (W40K)
Author: Ben Counter

When Archmagos Voar of the Adeptus Mechanicus spies the fallen Chapter of the Soul Drinkers, he orders their total elimination. No survivors! But the Soul Drinkers manage to escape via warp at the last critical moment. A chase begins.

Sarpedon, Chapter Master and senior Librarian of the Soul Drinkers Chapter had thought no one would find them in the uncharted region of space. Fleeing the wrath of the Imperial Fists leaves them low on fuel and in need of repairs. Once they make landfall, Sarpedon finds the planet to be stripped of all life. Even the wildlife is missing. The buildings are empty of people, though evidence shows the people had fought whatever devastated their world. It is not long before he learns what wiped out all life and the Soul Drinkers are fighting for their own lives.

The chase will continue with the Mechanicus and the Soul Drinkers pitted against one another, as well as with the necrons of the Veiled Region.

***** FIVE STARS! As usual, Ben Counter has written an outstanding story with his own unique flair. Battle scenes come to realistic life due to Counter's vivid writing style. I found myself unwilling to stop reading and lost an entire night of sleep. It was worth it though. The necrons are a force to be reckoned with. Highly recommended reading. *****


For your convenience you may read more about, or purchase this book, from Amazon by clicking HERE! Reviewed by Detra Fitch.


---
Title - Salamander (Tome of Fire #1)
Author: Nick Kyme

Hoping to heal the wounds in the company, newly appointed Brother-Captain N'Keln decides they will return to the Hadron Belt and scour the stars for any signs of the Dragon Warriors and their leader, Nihilan. The Hadron Belt was the last known location of the renegades. It was there that the Salamanders were ambushed on Stratos and their former captain assassinated.

The mission is halted when they come across a dead Astartes ship in realspace. Battle-Sergeant Dak'ir is drawn to a small chest (that fits into his hand). The chest has the Vulkan's icon mark and hails from Isstvan. Within are galactic coordinates to Scoria, the planet that has been lost to Imperial record for ever ten thousand years. The Third Company go to reclaim the progenitor of their Chapter.

Their ship crash lands on Scoria due to a solar storm. Upon the surface of Scoria, Battle-Sergeant Tsu'gan and those with him must deal with traitor marines and orks. Brother-Captain N'Keln is there as well. Tsu'gan and his followers hope N'Keln will either be killed or convinced to step-down from his new position. Below the surface, Battle-Sergeant Hazon Dak'ir defends a human settlement from xenos and find a few surprising answers about their primarch. All the while, the planet of Scoria is about to end its life span and break apart.

**** FOUR STARS! This is the first book in the "Tome of Fire" trilogy. Battle lines are drawn within the Salamanders as Battle-Sergeant Tsu'gan and his followers consider strategy to impeach the newly appointed Brother-Captain N'Keln. As for N'Keln, he must prove himself on Scoria. There is ongoing personal strife between Dak'ir and Tsu'gan. It is obvious that their clash cannot be solved by anything other than the death of one. The author adds tension with the actions of a certain power hungry Astarte, as well as with Dak'ir's dream-visions. However, I found way too much bickering between brothers. I am surprised the psykers never seem to realize the greed and dishonor within one major player. When the story finally gets to Scoria, everything becomes non-stop battles that kept me hooked until the unexpected conclusion. Vengeance will be sweet! ****


For your convenience you may read more about, or purchase this book, from Amazon by clicking HERE! Reviewed by Detra Fitch.


---
Title - Emperor's Mercy (A Bastion Wars Novel)
Author: Henry Zou

The Old Kings of Medina was thought to be only myth. It was said to be a monument that would awaken and strike down the enemies of Medina at a time of dire need. But when the Archenemy appears and begins their quest to claim the Old Kings by slaughtering millions in their path, it is obvious that the myth may very well be truth.

Inquisitor Obodiah Roth of the Ordos Hereticus is dispatched to investigate. Roth and his Task Group make slow headway as they struggle to figure out what the legions of Chaos are up to. Outward appearances suggest random massacres, executions, and signs of using slaves to excavate areas in search of the Old Kings. However, Roth is beginning to see that things are not as random as they had first believed. To make matters worse, Roth learns that there is an infiltrator in his ranks leaking out intelligence.

*** THREE STARS! This story mainly follows an investigation led by an inquisitor with a bit of experience under his belt, but not enough to make him as formidable as most. Those within his group have even less experience. Yet even knowing this, I found myself disappointed with Roth more than once. I am used to reading of a hard core inquisitor who goes down to a planet, does his task and then continues on to the next step (even if he must leave behind doomed people that he cannot help) to successfully complete his mission for the greater good. Roth is not hardened by experience as yet to do this. It made Roth out to be softer, weaker. Of course, this is my own opinion.

The battles are well done, though it is obvious, at least to me, who the spy is. All-in-all, this story is an enjoyable read, but not the author's best work. ***


For your convenience you may read more about, or purchase this book, from Amazon by clicking HERE! Reviewed by Detra Fitch.


---
Author: Ravenor: Dan Abnett
Title - Ravenor: The Omnibus

RAVENOR (Book 1 of trilogy)
Prompted by this ordo masters, Imperial Inquisitor Gideon Ravenor has undertaken an investigation into the nature and origin of the addictive substances known as "flects." (They are actually tainted artifacts; xenos in nature.) Their abuse has spread in the last two years. The root of its trade seems to be on Eustis Majoris, the capital-world of the Angelus sub-sector. Ravenor's body is useless. It is a knotted, bulging sack of scar-tissue and old burn-smears. The limbs are but stumps. He maneuvers around with the aid of a force chair (a metal box) and verbally speaks with the equivalent of speakers. He is one of the Imperium's best psykers. Each member of his small team wears a wraithbone pendant which allows Ravenor to "ware" (enter and take over) their bodies in an emergency.

As this story begins, Ravenor and his team are at the world of Eustis Majoris. It is on this bloated sphere that they find a young boy named Zeal. They are not sure if Zeal is even a teenager yet, but his psyker powers are extremely interesting to Ravenor. So Zeal is basically adopted by the team. Once Ravenor's investigation is over, he will turn his full attention to the boy. It is also on this planet that clues and possible allies will be found. These lead the team to Lucky Space, where pirates, death-worlds, and worse reside. But in Lucky Space, the team's luck finally runs out.

**** FOUR STARS! Many of these characters were introduced in the Eisenhorn Trilogy; however, if you have NOT read that trilogy you will have no real trouble what-so-ever. (I have yet to read the Eisenhorn Trilogy, so I speak from experience.) Eisenhorn is mentioned only in passing and the author does a wonderful job of keeping this story totally separate from the other trilogy.

I found it a bit distracting when the story switches back and forth from First person (Ravenor's view) to Third person. Fortunately, this does not happen too often ... usually when Ravenor is in someone else's mind/body. A very good beginning to this trilogy. ****


THORN WISHES TALON (Short story)
This short story takes place as Ravenor's team is heading back to Eustis Majoris. The tale not only bridges books one and two, but also gives readers a small glimpse into a possible dark daemon manifestation in the future. Eisenhorn fans will especially enjoy this short interlude.

RAVENOR RETURNS (Book 2 of trilogy)
The Divine Fratery is concerned with the manifestation of a daemon called Slyte, whose occurrence they had foreseen. Orfeo Culzean, one of their foremost expediters, is employed to make the manifestation happen. The manifestation is tied into the activities of Inquisitor Gideon Ravenor. Either Ravenor or someone close to him would trigger the event which would bring Slyte into being. Even though Ravenor had been warned (by Thorn), he must still do his duty. Thus Ravenor and his warband return to Eustis Majoris.

Since their enemies believe they are dead, Ravenor and his team re-enter Eustis Majoris clandestinely. They plan to infiltrate the upper levels of the Administry on the capital-world and attempt to reveal how high the corruption reaches. The team now operates under the terms of Special Condition status: rogue, driven to independence by extremis, who will act with singular devotion, and recognize no law or master save the God-Emperor himself.

**** FOUR STARS! This story holds many surprises. There is very little I can say without major spoilers. To give a small teaser, not all of Ravenor's warband will survive this mission. The team will also expand in numbers. As with book one, there are still distracting jumps in First and Third person views. ****
PLAYING PATIENCE (Short story)
This short story reveals how Patience Kys was located by Ravenor and joined his warband.

RAVENOR ROGUE (Book 3 of trilogy)
Zugmunt Molotch is a genius. He is also psychotic. His ambition is to recover enough elements of Enuncia from xenoarchaeological sites in the outworlds to master a rudimentary command of it. Ravenor and his team have been after his for quite some time now. To continue their hunt, Ravenor's group has gone rogue.

The time span of the daemon manifestation prophecy has passed. Ravenor has no idea if it came true or not. The young boy, Zeal, has been in a catatonic state since he collapsed from a psychic assault at Miserimus. Ravenor's blunter/untouchable, Frauka, sits by Zeal's side waiting for the boy to waken. Should Zeal waken and show any signs of being the daemon's host, Frauka is to immediately execute him.

Since they are already rogue, Ravenor agrees to use a source his masters would have normally punished him for even considering. They travel to Utochre and locate the Wych House. With the help of one of the housekeepers, the group will travel several times via a portal (that resembles a door) in hopes of learning where Molotch is hiding. But will the team succeed in their quest? Is Zeal hosting the daemon, if the prophecy ever came to pass? And when it is all over, will Ravenor be able to make the ordos understand why he's had to take the course he has?

*** THREE STARS! Book three begins about six months after book two ends. The team's numbers grow again, but as with the last book, not all will survive. I have to admit that I am a bit disappointed in this episode. Some questions were not answered. (And did I miss something or was the character of Alizebeth Bequin mentioned for only half a page in book one and then dropped?)

All-in-all, I believe the entire omnibus deserves a rating of four full stars out of a possible five. The author swerves away from typical battles in order to give his readers some unique methods, twists, and a few surprises. Very well done. ***
For your convenience you may read more about, or purchase this book, from Amazon by clicking HERE! Reviewed by Detra Fitch.


---
Author: Anthony Reynolds
Title - Dark Disciple (Dark Apostle sequel)

Marduk, aspiring Dark Apostle of the XVII Legion of the Word Bearers, has an ancient and deadly artefact in his possession. However, its secrets remain locked within itself. He and his Chaos Space Marines travel to the ice moon called Perdus Skylla. The moon is being evacuated of it Imperial people. Three days is estimated before the xenos fleet makes planetfall. The Imperials cannot evacuate all in time, but as many people as possible are to be rescued before the dreaded command, Exterminatus, is ordered. Somewhere on Perdus Skylla is an Adeptus Mechanicus with eight hundred years of knowledge hidden within her mind, knowledge that Marduk requires to unlock the artefact's dark powers.

As Marduk and his brethren search the moon, the Dark Apostle must keep wary eyes upon Kol Badar, the Host's Coryphaus, who hates Marduk with every bit of his black soul. Marduk had killed Kol Badar's blood brother and he refuses to rest until Marduk is made to pay for it.

All does not go well on Perdus Skylla for anyone. Their Imperial enemies not only deal with a timely evacuation, but also with the dark eldar who are already on the moon claiming bodies and souls. The traitor marines will not only have to find their target, but also get themselves and the gained knowledge through Eldar and Imperial forces before the xenos fleet arrives and the moon is destroyed.

***** FIVE STARS! Though this is a sequel, you do not have to read Dark Apostle in order to fully understand and enjoy this story. This book begins and ends with one mission involving Marduk and his traitor marines. I found myself totally enthralled with Burias-Drak'shal, the Icon Bearer who is daemon possessed. I would very much like to read more about that character. I can only hope the author, Anthony Reynolds, is sitting at his computer, within his darkened cave, and creating another Marduk novel.

From beginning to end readers will overload on battles and dark mayhem. There are no pauses in the action and no time for you to catch your breath as you are swept from one bloody scene to the next. A terrific addition to the darker side of the W40K universe. *****


For your convenience you may read more about, or purchase this book, from Amazon by clicking HERE! Reviewed by Detra Fitch.


---
Author: Mike Lee
Title - Fallen Angels (Horus Heresy #11)

Mostly set in the 200th year of the Emperor's Great Crusade. On Caliban civil war erupts. Many strive to break from Imperial rule. Brother-Librarian Zahariel and his men, under orders from El'Jonson's second-in-command (Luther), fight almost nonstop. An evil taint seems to suffuse parts of the planet itself. Roots and vines seethe with corruption of an awful, otherworldly sentience.

Meanwhile in the stars, Lion El'Jonson believes that Warmaster Horus will attempt to take the fully-operational forge within the Tanagra system. He sends a small, hand-picked force to the keep the wealth of Diamat out of Horus's hands. Brother-Redemptor Nemiel (cousin of Zahariel) and Brother-Sergeant Kohl lead this force. However, El'Jonson knows of another reason the Warmaster is interested in Diamat.

***** FOUR AND A HALF STARS! This is the sequel to book six, Descent of Angels. Unless you read it first, you may find yourself lost in this story. Events basically pick up where Descent of Angels left off. (Zahariel and Luther land on Caliban after El'Jonson sent them away.) The author had to show what was happening on Caliban, as well as in the Crusade, and he did an admirable job of it! Zahariel and Nemiel are cousins. Zahariel is on Caliban with Luther. Nemiel is with El'Jonson in space. I found it very interesting to see how the author juggled the two similar men and how the battles end up shaping each.

This well crafted story will keep your attention and perhaps give you a few surprises as well. *****


For your convenience you may read more about, or purchase this book, from Amazon by clicking HERE! Reviewed by Detra Fitch.


---
Authors: Various
Title - Heroes of the Space Marines
(W40K Anthology)

The Skull Harvest by Graham McNeill
Honsou of the Iron Warriors is seeking recruits via the Skull Harvest. Once done the worlds of Uttramar may very well burn, but first Honsou must survive the Harvest, the Butcher of Formund, and the Tyrant of Badbab.

***** Five stars! A well written tale that clearly shows the dark side of those turned from the Emperor. The ending is well played and very dramatic. *****

Gauntlet Run by Chris Roberson
A few weeks ago an ork space hulk had appeared in orbit of Tunis. The orks and war machines landed quickly, slaughtering all humans they found. The Space Marines know the orks have a hidden base somewhere in the mountains. It is up to the Imperial Fists to locate it quickly.

***** Five stars! This is a tie-in to the new Imperial Fists series. The author clearly demonstrates that he is fully capable of packing a punch with short stories as well as the full length. *****

Renegades by Gav Thorpe
The Astartes of the Avenging Sons Chapter arrived at Helmabad to quell a rebellion. Instead they find the world in full civil war. Over forty days of continuous was has past. Out of over one hundred Astartes only thirty remain. They fight to protect the Imperial commander from an entire world and their ammo is now low. Even worse, the unsuspecting rebels have caught the attention of daemons from the warp. Time to make some hard decisions.

**** Four stars! Not an honorable tale, but realistic to the W40K universe. Well done! ****

Honour Among Fiends by Dylan Owen
Scaevolla lad the Black Legion out of the Eye of Terror a year ago in search of one man. Now Captain Demetros of the Imperial Fists has been found. But Scaevolla is not his own master as he will quickly learn.

**** Four stars! A good short story with an interesting twist toward the end. ****

Fires of War by Nick Kyme
Colonel Tonnhauser and his men battle the Cult of Truth. The number of his men is steadily dwindling. Enter the Salamanders. Their task is to enter each sector and destroy all heretics.

***** Five stars! This is a prequel to the Salamander series due to be published in the near future. If the series is as good as this story, the author has a winner. *****

The Labyrinth by Richard Ford
Few of the Sons of Malice are brave enough to take the Challenge of the Labyrinth. Those who do and survive are elevated to the Doomed Ones, Malice's sept of holy warriors.

***** Five stars! By this story alone, this author will gain many new fans. A smooth and dark writing style. Superb! *****

Headhunted by Steve Parker
Space Marine Lyandro Karras, in Deathwatch service, leads a team onto an ork ship in search of answers. Their xenos objective waits for them on the bridge.

***** Five Stars! A clever twist begins this fantastic story. Non-stop action from the first to the last. *****

And They Shall Know No Fear by Darren Cox
Reinhart of the Black Templars' Sword Brethren and his men go to reclaim their long abandoned fortress. They arrive to find Interrogator Savaul and some battle-sisters already there, attempting to destroy it. The fortress has been infiltrated by horrors and must fall.

**** Four stars! Not all is as it seems in this tale. Well written and wonderful fighting scenes throughout. A terrific debut for the author. ****

Nightfall by Peter Fehervari
Sarastus is a hive world long forgotten. Feral youths, no older than thirteen, dwell upon it like ghouls. This is the night for the harrowing. The Needle sang and only the exceptional shall survive to taste the stars.

**** Four stars! This story reminded me of the classic book "Lord of the Flies". Very well done. Another great debut. ****

One Hate by Aaron Dembski-Bowden
Syral is being overrun by orks. Lord General Ulviran had sent out a call for aid. It comes in the form of Chaplain Argo of the Crimson Fists. However, all is not as it seems. Argo will give Ulviran his aid to a point, but he and his men have their own mission to accomplish.

***** Five stars! This one kept me guessing, unable to figure out Argo's true mission or what its accomplishment may foretell. I will only say that I hope to read more of Zefaray in the future. *****


For your convenience you may read more about, or purchase this book, from Amazon by clicking HERE! Reviewed by Detra Fitch.


---
Author: Gav Thorpe
Title - Angels of Darkness (W40K)

Interrogator-Chaplain Boreas of the Dark Angels Chapter has managed to capture one of the Fallen. His name is Chapter Commander Merir Astelan, an oath-breaker, a traitor to his own primarch, and guilty of genocide on a massive scale. But Astelan insists that he was betrayed by his own lords. He claims that he has never turned from the Emperor, but that everyone else has.

***** Most of this story is simply Boreas and Astelan locked in debate of who is in the right. One chapter will show the interrogation as happening in "the present". The next chapter jumps into the past, with Boreas as the main focus, informing readers as to how Boreas reached "the present". Personally, the chapter-jumping writing style has always been a headache. I prefer to see things in the order they happened. However, I understand why the author chose to write this way. After all, much of Astelan's tale happened back when the Lion and Luther still lived. Yet I still believe a better way could have been found than chapter-hopping. Other than the writing style, I found this story to be absolutely brilliant! The ending is superb. This is one title that will be talked about for years to come! *****


For your convenience you may read more about, or purchase this book, from Amazon by clicking HERE! Reviewed by Detra Fitch.


---
Author: Steve Lyons
Title - Ice Guard (Imperial Guard novel)

The world has been lost. The order to withdraw has been given. In forty-eight hours Cressido will be virus-bombed from orbit, completely sterilized. Colonel Stanislav Steele of the Valhallan Ice Warriors has one last task to perform. Steele handpicks a squad of nine to go with him on a stealth mission. Their task is to find and rescue a stranded Imperial confessor. The chrono is already ticking.

The group must quickly learn to trust in themselves, as well as, each other as they follow Colonel Steele through mutants, Traitor Space Marines, and other obstacles.

**** As with most novels in the Imperial Guard series, this story focuses on just one objective rather than the wider mission of evacuating all possible people and the cleansing of the planet. Author Steve Lyons has a way of putting a lot of action in as few pages as needed. This means readers will never fear becoming bored and end up skimming paragraphs. Lots of good reading within these pages! ****


For your convenience you may read more about, or purchase this book, from Amazon by clicking HERE! Reviewed by Detra Fitch.


---
Author: L.E. Modesitt, Jr.
Title - Viewpoints Critical (Selected Stories)

For those who have enjoyed "The Saga of Recluse" series and the many other books by author L.E. Modesitt, Jr., we can thank Ben Bova for convincing him his future was in novels and not short stories. Fortunately, Mr. Modesitt managed to squeeze a few short stories into his prolific writings and in "Viewpoints Critical – Selected Stories" we get to sample them, and, unlike Forrest Gump's box of chocolates, the reader knows what's inside each tale is a treat.

Reviewing collections/anthologies can often be tedious and difficult work, but not in this case. Modesitt delivers a range of writings that should satisfy the pickiest reader. Some of the stories will make one wonder how science fiction writers seem so often to be soothsayers, e.g., "The Great American Economy" and, if you're a cynic like me, "Rule of Law." Having thought this, another story will chill you with a possible future that seems both potential and frightening (and, perhaps, close), "News Clips Recovered From NYC Ruins." Other stories introduce you to characters in his books and fill gaps in their lives, while managing to stand on their own merit as separate tales. Still other stories will ask the reader to reach out mentally and spiritually to expand beyond the mundane and to transcend what is often perceived as 'reality.' At least one will take you to the past in a different way, "The Pilots."

***** If you're a Modesitt fan or just like good science fiction and fantasy, "Viewpoints Critical" is a must read. Instead of Gump's box of chocolates, "Viewpoints Critical" is more like a bouquet of flowers, with each story contributing to the splendor of the arrangement. It gets highest ratings and earns a permanent place in my collection...very few of the books I review earn that status. *****


For your convenience you may read more about, or purchase this book, from Amazon by clicking HERE! Reviewed by Dr. Phil Rhyne.


---
Author: Ann Aguirre
Title - Grimspace (#1 Sirantha Jax)

Sirantha Jax is one of the rare people that carry the J-gene. This gene allows one to travel grimspace. (Much fast than even Warp travel. Several weeks of travel is done in moments.) Those with the J-gene are located by the Farwan Corporation (referred to as simply "Corp"). Corp than trains the recruits to jump into and out of grimspace. Thus far, Corp has a monopoly on jump-travel, charging high rates and taxes for people to board a ship and be taken through grimspace. But each Jumper has a limit. Ten jumps is the normal amount for most J-gene carriers. However, Jax has jumped hundreds of times and has yet to burn out. No one knows how or why.

At the end of Jax's last jump something went horribly wrong. Seventy-five people on the ship "Sargasso", including elected Conglomerater representatives and Kai, Jax's pilot and lover, were killed. Jax is the sole survivor. As the story begins, Corp has Jax confined and undergoing mental treatment. She has been accused of killing everyone during her last jump. Jax has no memory of the crash which followed her jump or what caused it. She may very well have crashed the ship deliberately. So Jax is having a hard time defending herself. After ruthless interrogations, Jax is about to succumb to madness when a former merc breaks into her cell and offers to break her out if she agrees to help his small group break Corp's monopoly on jump-travel. Jax literally jumps at the chance; but to find the answers needed for the future of jumpers, Jax must first remember what happened on the "Sargasso".

**** This was a perfect book until the rushed ending. I could not help feel that several pages, if not paragraphs, were missing. As I read, I kept comparing this story to the StarDoc novels (by S.L. Viehl) and a few novels by Linnea Sinclair. The flavor is very familiar to me; however, the plot line about Jumpers is totally unique to me. Fans of Viehl and Sinclair will love this fresh new voice in the genre. ****


For your convenience you may read more about, or purchase this book, from Amazon by clicking HERE! Reviewed by Detra Fitch.


---
Author: Ann Aguirre
Title - Wanderlust (#2 Sirantha Jax)

Sirantha Jax no longer has a credit to her name. All her personal assets are tied up on the ongoing Farwan financial debacle. When Chancellor Suni Tarn presents Jax with the position of an ambassador, she accepts. The Conglomerate needs an alliance with Ithiss-Tor. It will be up to Ambassador Jax to persuade the Ithtorians to side with them in the coming war. But another faction, the Syndicate, does not want Jax to succeed. After all, war is good for the smuggler's bottom line. Yet Jax still finds herself surprised when her biological mother, Ramona, explains that the Syndicate will kill her if Jax succeeds with her diplomatic mission. Velith Il-Nok, an Ithtorian bounty hunter who has saved her life more than once, accompanies Jax as her cultural liaison.

Jax and her crew end up make a few unscheduled stops. They must deal with an alien in labor, a space station overrun with the Morgut (think arachnid and humanoid with a taste for human flesh), and a world in the middle of a clan war...and that is just a sample. During this time Jax picks up a couple of new crew members. Good thing the newbies have some special talents because the crew will need to save themselves, business as usual.

***** This is the second title of the Sirantha Jax series. Once again the author delivers lots of pulse pounding action and a cast of very interesting characters that never let things get boring. Fast paced, nonstop action, this story is hard to put down for any length of time. *****


For your convenience you may read more about, or purchase this book, from Amazon by clicking HERE! Reviewed by Detra Fitch.


---
Author: Chris Roberson
Title - Dawn of War II (W40K)

One Blood Raven and one Apothecary are the only survivors of a mission on Prosperon (now a dead world) to retrieve a relic. Ten Blood Ravens fell. Nine gene-seeds were recovered. Needing to recruit additional warriors to the Chapter, the Blood Ravens go to Calderis, a desert world. Humans and feral orks populate the planet. The Blood Ravens are surprised when the orks attack Argus Township. The feral orks from beyond the mountains have never before attacked the human settlements on this hemisphere. The Blood Ravens launch into action.

Feral orks are not the only problem though. Behind them are developed orks, spacefaring greenskins armed for war, and they have a legendary warlord leading them. Worse, the Blood Ravens within Argus Township are exposed to an unexpected enemy, xenos!

***** Trust me when I say that my synopsis of this book barely touches the surprises I found within its pages. I gave enough to show the problems that will later spring more than one unexpected twist to the plot line. Author Chris Roberson has a great imagination that is able to take a bad problem, turn it into two problems, make them worse, and when it is not possible for events to get any worse, Roberson succeeds in accomplishing the impossible before adding a twist. This story is a shining tribute to the W40K saga. *****


For your convenience you may read more about, or purchase this book, from Amazon by clicking HERE! Reviewed by Detra Fitch.


---
Author: Ben Counter
Title - Daemon World (W40K)

Torvendis is a world of massive symbolic stature, existing at the very heart of the Maelstrom. It is a planet with a long and tortuous history. It is currently ruled by Lady Charybdia. Charybdia Keep is the seat of power. The huge keep had not been built by normal materials. Instead, it had been entirely built by what was once millions-upon-millions of living things. During her long reign, Lady Charybdia and her Violators (Chapter of Space Marines) have been ever vigilant and ever devoted to the pleasure god called Slaanesh. When Lady Charybdia notices a recently wrecked foreign spacecraft near the Canis Mountains, she immediately investigates.

Captain Amakyre of the Word Bearers arrives at Torvendis searching for one of his Chapter called Karnulon. Karnulon is a Chaos Marine from pre-Heresy, which was over ten thousand years prior. Karnulon is a renegade. No one knows why Karnulon came to Torvendis and Amakyre does not actually care. Amakyre's entire focus is on locating and capturing the renegade.

The daemon prince Ss'll Sh'Karr once ruled Torvendis. All believed it to be long dead. In truth it resides in a temple-prison. Karnulon intends to release Ss'll Sh'Karr. It would be the first in a cycle of events that would end in ultimate victory.

**** Author Ben Counter is a great writer with his own legion of fans. I can be considered one of that number. However, this time the author is more long-winded than normal. The plot develops very slowly and for much of the story there are parts that seem meaningless. (The key word there is "seem".) Yet when the battle scenes happen, they are fantastic. Some readers will have a problem with the writing style, but it is all very well written. In a word: intriguing. ****


For your convenience you may read more about, or purchase this book, from Amazon by clicking HERE! Reviewed by Detra Fitch.


---
Author: Orson Scott Card
Title - Ender in Exile

At the age of twelve, Andrew "Ender" Wiggin saved all of humanity by winning a game. However, it never was just a game. Ender won a war by destroying all the "buggers". In the process, many died and young Ender must deal with the knowledge off all that has happened because of that. But often Ender's hind-sight keeps repeating the same question: Why? Why did the buggers and their Hive Queens, knowing Ender was coming to destroy them, remain where they were and allow themselves to be killed?

Had Ender gone back to Earth he would have been used as a weapon for his country or assassinated so he could never be used as such. Therefore, Ender becomes the nominal governor of a colony. The idea was for humans to colonize all the buggers' former worlds so that humanity's fate would not be tied to one planet. Valentine, Ender's sister, chooses to go with him. It is a forty year voyage by Earth's time. For those on the ship only two years will have passed due to the relativistic effects of near-lightspeed travel. Ender's primary hope is that he may find an answer to his question, "Why?"

**** The author, Orson Scott Card, lets readers see what happens after the war is won. The first section of the story shows why Ender has to leave and why Valentine goes too. The next section is the space travel with its share of troubles. Then comes the colony section, where Ender will find the answer to his nagging question in the form of "something" the buggers left behind. That item will give Ender the purpose his life seems to so desperately need. I make Ender's life sound so simple; however, it is anything but. Characters enjoyed during the original book (Ender's Game) make brief appearances and I, as the reader, am happy to see what becomes of them. The new characters are well developed and realistic. Nothing and no one came across to me as fake, though some parts of this story do seem a bit rushed to me.

Orson Scott Card is not only a masterful Science Fiction author. He is also talented at manipulating the minds of people and forcing them to do the one thing they seldom stop to do - THINK! ****


For your convenience you may read more about, or purchase this book, from Amazon by clicking HERE! Reviewed by Detra Fitch.


---
Author: Dan Abnett
Title - Horus Rising (Horus Heresy #1)

There was a general unease about the Emperor's decision to quit the crusade and retire to his palace on Terra. Yet no one questioned his choice of promoting First Primarch Horus to Warmaster. It was to be the new Warmaster's duty to carry out the Emperor's grand plan. But would Horus succeed in this duty or end up sewing the seeds of heresy amongst his men?

Garviel Loken is Captain of the Tenth Company of the Sixteenth Legio Astartes. Unknown to Loken, he has caught the eyes of a few, important people. Loken knows, as does everyone else, that the Mournival is made up of four captains who have been regarded by their peers as the very best. Yet never has Loken dared to even dream he would be asked to join and fill a vacancy left by a fallen brother.

There has been a lot of debate about allowing remembrancers to become embedded in the layers of military activity. Civilians in a war zone can only cause unnecessary distractions. At last, six are allowed to follow the strike force to the surface of a world being forced to compliance and observe the venture of Captain Loken's company. Only one remembrancer lives after witnessing Astarte turn upon Astarte.

When all decisions are made and all settles down, Loken and his men are part of those sent to the aptly named planet of Murder. It is here the xenos hostilities are rampant. Megarachnid warriors and strange weather formations beat against the Warriors of Mankind mercilessly. The Luna Wolves are in for one hell of a battle!

**** This is the first of what will be a long saga about the Horus Heresy. This book basically sets the stage, letting readers see how and why the first Astartes against Astartes happened, as well as the results due to the chaotic ripples. The author, Dan Abnett, gets caught up on several philosophical debates about moral, faith, and more. But these are not long winded and readers which tend to dislike such conversations will not be hindered too much. A great beginning. ****


For your convenience you may read more about, or purchase this book, from Amazon by clicking HERE! Reviewed by Detra Fitch.


---
Author: Graham McNeill
Title - False Gods (Horus Heresy #2)

Iterators and remembrancers have not yet become an official part of the Crusade fleets. The civilians and scholars still follow the expeditionary forces, moving among them and writing of the glorious truths of the Imperium. Even Warmaster Horus decides to choose a personal documentarist, Petronella Vivar.

Horus is tricked into leading his men to Davin's moon where he is critically injured. Petronella witnesses as Horus falls unconscious from his wounds. While Horus is still unaware, he is transferred to a place of sorcery and the void. It is there Horus is swayed in his thinking to Chaos.

Garviel Loken, the Company Commander of the Sons of Horus Legion, and Tarik Torgaddon watch in horror as events play out before them. When Horus falls from his wounds, the Astartes begin to fall apart in confusion. Loken and Torgaddon are no exceptions to this. The death of the universe may just have begun.

**** In book two, author Graham McNeill continues the series of the Horus Heresy. As talented as I believe this author to be, I cannot help but notice the huge changes in the mood swings and attitude of Horus. The character is no longer as careful and seldom checks for facts any more. No longer does The Mournival whisper words of wisdom and advice in the Warmaster's ear. To me, it did not even seem to be a gradual change. The character is simply not believable to be the same Horus from the first book's foundation. I found the men of the Astarte to be just as unbelievable in their undisciplined behavior while Horus is in the void. Thankfully, that did not continue as long as I thought it might. Everything else is done well. The ending is a bit rushed to me, but still well done. Small threads (such as mentioning "the saint") are planted for book three to pick up and carry onward, just as the first book left small threads for book two's continuation. I look forward to more! ****


For your convenience you may read more about, or purchase this book, from Amazon by clicking HERE! Reviewed by Detra Fitch.


---
Author: Ben Counter
Title - Galaxy in Flames (Horus Heresy #3)

Begins one year after the end of book two, "False Gods". Remembrancer Euphrati Keeler lay unmoving and unresponsive in a medicae bay since she and Sindermann faced the horrible creature from the warp in Archive Chamber Three. The apothecaries and medics could find nothing physically wrong with her, save for the eagle shaped burn on her hand that refused to fade. The power she used to defeat the chaos spawn was nothing less than a miracle. Euphrati is now called a saint. A new church is being founded in the name of the Emperor. However, there are those who desire the death of the saint.

When the Warmaster commands Captain Garviel Loken of the Sons of Horus Legion and selected others to be in the speartip drop down to Isstvan III (to take Choral City), Loken asks Captain Iacton Qruze to look after the remembrancers Mersadie Oliton, Euphrati Keeler, and Kyril Sindermann. While Qruze helps keep his three charges alive, Loken and all the others on the surface of Isstvan III find themselves totally betrayed.

Can you hear it? It is the music of the spheres.

***** Author Ben Counter takes off where "False Gods" left. The attitudes of the characters in this installment mirror those from the previous story perfectly. From there, Counter takes readers' imaginations to a whole new level. The battle scenes were so real to me that I could almost feel the planet tremble beneath my feet and hear the bolter blasts. It gets no better than this! *****


For your convenience you may read more about, or purchase this book, from Amazon by clicking HERE! Reviewed by Detra Fitch.


---
Author: James Swallow
Title - The Flight of the Eisenstein
(Horus Heresy #4)

Book four begins shortly before Horus's terrible massacre via Life-Eater capsules on Isstvan III.

Battle-Captain Nathaniel Garro of the Death Guard is honored when informed he is to accompany Primarch Mortarion to the Isstvan System. Four Legions obey the Warmaster' command to assemble there. But all he knows begins to crumble around Garro as he witnesses Horus's betrayal. Those crumbs turn to dust after receiving Captain Saul Tarvitz's warning and allowing Captain Iacton Qruze to dock with his three charges.

While aboard the ship named "Eisenstein", Garro learns that Commander Ignatius Grulger is preparing to launch Life-Eater capsules on the Warmaster's orders. Garro deals with the problem only to realize that he needs to flee (something previously unheard of in the Death Guard) in order to warn the Emperor of Horus's treachery. To do so, the ship must enter the warp unprepared and its crew must survive the horrors it throws at them.

***** Much of this story will make no sense to anyone that has not read the previous titles. I strongly suggest that this saga be read in order. This book begins shortly before Garviel Loken and the others drop onto Isstvan III. I, as the reader, relive those events from Garro's point-of-view rather than Loken's. The author did an excellent job describing the chaos, confusion, and horrors. He even brings some new characters into the saga's mix. A cadre from the Divisio Astra Telepathica, led by the Oblivion Knight Sister Amendera Kendel, enter the story. James Swallow clearly shows why the Silent Sisterhood is to be feared by the Emperor's enemies. I am eager to learn more of that Chapter. Encore! *****


For your convenience you may read more about, or purchase this book, from Amazon by clicking HERE! Reviewed by Detra Fitch.


---
Author: Graham McNeill
Title - Fulgrim (Horus Heresy #5)

Like book four, book five begins before Horus's terrible massacre with viral weaponry on Isstvan III.

Primarch Fulgrim loves art, be they sculptures, paintings, music, or otherwise. Among his expedition resides the best each medium has to offer. Things are slowly changing. The pace of change quickens after Fulgrim takes a silver blade from his crushed enemies. With the touch of the hilt, Fulgrim begins to hear a voice, calling itself the Spirit of Perfection, within his head.

The Apothecary Fabius sways Fulgrim into allowing him permission to conduct experiments toward perfection. Fabius seeks to enhance the gene-seed of the Astartes. Many Astartes, such as Lord Commander Eidolon, Captain Marius Vairosean, and Captain Lucius, submit themselves to receive augmentative surgery. (This cannot be good.)

Once Fulgrim joins the Warmaster's treasonous plans, Fulgrim tries to coax Primarch Ferrus Manus to their cause. When Fulgrim fails battle lines are drawn. Fulgrim and Ferrus Manus stand on opposing sides. Only one can be allowed to live.

**** Author Graham McNeill simply skims over the battle on Isstvan III. After all, it has been told twice already from two different point-of-views. The previous stories focused on battles on planets or ship corridors. First these were against the Emperor's enemies. However, this one focuses on the corruption of art and the secret desires of Battle Brothers. No fights between reanimated Astartes this time. No, the dark forces of Chaos bring the blood and gore to the opera house this time. This, for me, is the best part of the book. McNeill brings the nightmare to vivid life before continuing the blood bath elsewhere. The book starts out slowly, but the pace picks up quickly. By the ending readers will find themselves holding their breaths and sitting on the edge of their seats. A great addition to the saga! ****


For your convenience you may read more about, or purchase this book, from Amazon by clicking HERE! Reviewed by Detra Fitch.


---
Author: Michel Scanlon
Title - Descent of Angels (Horus Heresy #6)

Set on the planet of Caliban. No one knew where Lion El'Jonson came from. He was found, naked and alone, in the most deadly region. Within a year he had not only learned the people's language, but had become super intelligent. Caliban was a world in which humanity resided far from the top of the food chain. The Lion had risen quickly in the ranks of the Order. It was the Lion that swayed the masses into killing all the mighty beasts of Caliban. Section-by-section those beasts were to be forced into extinction. It would take over ten years to complete.

Zahariel and Nemiel were cousins. They were admitted into the Order, long before the age of ten, while still children. The two cousins had healthy competitions between each other that helped them strive to better themselves. Yet as they grew up they could not help but begin to feel a bit of strife when the other won. Zahariel was an idealist and caught the eyes of those in the higher ranks more often than Nemiel did. Once all the great beasts were taken care of, as well as a brief war between orders, Caliban would change forever. All knew this; however, none even dreamed that the biggest change would come from the stars in the form of the Imperium.

*** This story begins as if a grandparent were telling a story to his grandchild. The prelude is several pages long and the narration seems to wonder a bit too often. Three quarters of the book is on Caliban, before the Astartes even show up. The focus is mainly on the boy named Zahariel. I witnessed much of this story from his point-of-view. I saw his events from as young as age seven. The character of Primarch Lion El'Jonson is seen through Zahariel as well, so I found myself subjected to the boy's overwhelming awe too often and it eventually became irritating to me.

The Imperium enters late in the story. Soon gaps of time began to pop up. It made the Dark Angels (Lion's Legion) section feel rushed and the ending felt anticlimactic to me. All-in-all, this story is a good read, but nothing special. ***


For your convenience you may read more about, or purchase this book, from Amazon by clicking HERE! Reviewed by Detra Fitch.


---
Author: Dan Abnett
Title - Legion (Horus Heresy #7)

The Alpha Legion does not fight like the other Legions. They practice war in the most insidious way. Their methods seem underhanded, sly, devious, and even lacking in honor at times. They are currently on a heathen world to support the Imperial Army against an uncanny force, Nurthene magick.

A xenoform faction called the Cabal claims to possess vital info to the Imperium of Man and believes that, out of all the Astartes' Legions, the Alpha to be the most receptive to its message. Primarch Alpharius will be forced to see the future in all its madness, as well as the Alpha Legion's horrible choices.

**** Going by the several books I have read by Dan Abnett, he is a very good writer; however, this is not one of his better stories. Abnett keeps many secrets from the reader, as those in the Alpha Legion are supposed to do. This means readers will find themselves confused at times, yet all will become clear by the end. Most of this story is viewed from select members of the Imperial Army. Readers can easily empathize with how these normal humans view the Legion and its actions. The Imperial Army has its own curse words, but common sense tells you what "fug" and other terms mean. The majority of readers will not be confused at all when those strange words pop up. Much of the story came across to me as simple filler, but it is all told in a way that only Abnett can do. ****


For your convenience you may read more about, or purchase this book, from Amazon by clicking HERE! Reviewed by Detra Fitch.


---
Author: Ben Counter
Title - Battle for the Abyss (Horus Heresy #8)

The Warmaster's treachery is revealed. When Ultramarine Brother-captain Cestus believes (rightly) that a ship has been destroyed he commandeers "The Wrathful" from the Saturnine Fleet and leads his brothers into battle. By his side is Captain Brynngar Sturmdreng (Space Wolf Legion), Brother-captain Skraal (World Eaters Legion), and Brother-sergeant Mhotep (Thousand Suns Legion).

It is fast revealed that the Word Bearers are now in league with the warp. Fleet Captain Zadkiel and his fellow Word Bearers have a new ship named "Furious Abyss". The massive ship is more lethal than any before its time, sporting a deadly plasma lance.

The loyalist Astartes must track the Mechanicum ship through the warp, battling all sorts of warp-demons along the way, in hope of stopping the treasonous Word Bearers from destroying the Ultramarines' home world.

***** Though most of the focus is upon Ultramarine Cestus, I found that Brynngar of the Space Wolf Legion kept stealing the spot light. (For those of us gamers that play the online game "World of Warcraft" I can easily describe Brynngar as a [huge] Dwarf Paladin or Death Knight, complete with a mighty rune axe.) As for the character Rear Admiral Kaminska, who had her ship commandeered without notice or logical reason, the author did an excellent job portraying the right amount of annoyance and duty-bound loyalty. This is the second time Ben Counter has impressed me with his incredible writing talent in this series. BRAVO! *****


For your convenience you may read more about, or purchase this book, from Amazon by clicking HERE! Reviewed by Detra Fitch.


---
Author: Graham McNeill
Title - Mechanicum (Horus Heresy #9)

"Knowledge is power, guard it well." That is one of the Mechanicum's aphorisms. High Adept Koriel Zeth, Mistress of the Magma City on Mars, sends Rho-mu 31, a Protector, to the Librarium Technologica in order to retrieve a certain transcriber before her execution can be implemented. Dalia Cythera is able to store in her mind everything she reads and to recall the information in the future at will. She also has the ability to intuit things that others would not. She unconsciously taps into the edge of the warp and accesses the wellspring of knowledge contained within. Adept Zeth needs Dalia's abilities to help finish the creation of the Akashic Reader.

Simultaneously, the Fabricator General of Mars joins Warmaster Horus. In return, the Warmaster lifts all restrictions on research into the forbidden technologies and unlocks the Vaults of Moravec. Within this vault are items blended of the science of mankind with warp power. Civil war brews on Mars between those loyal to the Emperor and those that are swayed from knowledge to power.

***** Now that legions are choosing between the Emperor and the Warmaster things are becoming much more interesting. A majority of this story focuses on Dalia. Author Graham McNeill keeps a balance going between this seemingly nobody-of-a-human and the conflicts reigning between the forges of Mars. The pace is fast and I never grew bored as I waited for things to happen. From beginning to end, this story held onto my attention and never let go. Very highly recommended. *****


For your convenience you may read more about, or purchase this book, from Amazon by clicking HERE! Reviewed by Detra Fitch.


---
Author: Various
Title - Tales of Heresy (Horus Heresy #10)

Blood Games by Dan Abnett
A blood game is when one or more warriors are released and then try to get back within striking distance of their master. Once captured, those dealing with intelligence will go through the strategies used in order to strengthen security. But what happens if it is not a game?

Wolf at the Door by Mike Lee
The Space Wolves land on a planet hoping to reclaim a lost world in the Allfather's name. They find themselves facing xenos.

Scions of the Storm by Anthony Reynolds
The Word Bearers were told that the world designated Forty-seven Sixteen must burn due to its incompatible profane beliefs. But are the people of the planet really in the wrong?

The Voice by James Swallow
When one of their Black Ships goes missing the Storm Dagger cadre, Sisters of Silence, go hunting. What they find is horrific.

Call of the Lion by Gav Thorpe
The Dark Angels locate a previously unknown civilization on a planet and hope to bring a peaceful introduction to the Enlightenment of the Emperor. However, upon landing battle erupts.

The Last Church by Graham McNeill
War has torn the world asunder. Only one church remains. Uriah is preparing for midnight mass. Instead of the ones he expects, a man calling himself "Revelation" enters the church.

After Desh'ea by Matthew Farrer
The War Hounds have finally found their primarch. But before the War Hounds can follow their primarch into battle, they must first reach the primarch's sanity without ever raising hand against him.

**** Seven tales set during the Horus Heresy era. Since opinions on stories and on the writing styles of authors differ, I will only say that I found a couple of these tales to be decent but the majority of them to be outstanding. I could never guess what the ending to any one of them would be. An exceptional example of W40K from some of its finest authors. ****


For your convenience you may read more about, or purchase this book, from Amazon by clicking HERE! Reviewed by Detra Fitch.


---
Author: Mike Lee
Title - Fallen Angels (Horus Heresy #11)

Mostly set in the 200th year of the Emperor's Great Crusade. On Caliban civil war erupts. Many strive to break from Imperial rule. Brother-Librarian Zahariel and his men, under orders from El'Jonson's second-in-command (Luther), fight almost nonstop. An evil taint seems to suffuse parts of the planet itself. Roots and vines seethe with corruption of an awful, otherworldly sentience.

Meanwhile in the stars, Lion El'Jonson believes that Warmaster Horus will attempt to take the fully-operational forge within the Tanagra system. He sends a small, hand-picked force to the keep the wealth of Diamat out of Horus's hands. Brother-Redemptor Nemiel (cousin of Zahariel) and Brother-Sergeant Kohl lead this force. However, El'Jonson knows of another reason the Warmaster is interested in Diamat.

***** FOUR AND A HALF STARS! This is the sequel to book six, Descent of Angels. Unless you read it first, you may find yourself lost in this story. Events basically pick up where Descent of Angels left off. (Zahariel and Luther land on Caliban after El'Jonson sent them away.) The author had to show what was happening on Caliban, as well as in the Crusade, and he did an admirable job of it! Zahariel and Nemiel are cousins. Zahariel is on Caliban with Luther. Nemiel is with El'Jonson in space. I found it very interesting to see how the author juggled the two similar men and how the battles end up shaping each.

This well crafted story will keep your attention and perhaps give you a few surprises as well. *****


For your convenience you may read more about, or purchase this book, from Amazon by clicking HERE! Reviewed by Detra Fitch.


---
Author: Graham McNeill
Title - A Thousand Sons (Horus Heresy #12)

The Primarch of the Thousand Sons, Magnus the Red, also known as the Crimson King, leads the most dedicated of warriors. The Sekhmet are powerful warrior-mages but they are viewed with suspicion due to their arcane methods. When Amlodhi Skarssen, Lord of the 5th Company of the Space Wolves, is sent to Prospero with a call to arms from his leader, Magnus must first finish dealing with the dispatch of a dark creature beneath a nearby mountain.

Magnus finds himself called to the planet Nikea to answer charges of sorcery. The suspicions from others begin to worsen. The Emperor forbids all future use of psychic powers. Yet when Magnus foresees Warmaster Horus's treachery, he sends the Emperor fair warning even though it may end badly for himself. His fears are justified when he learns that the Emperor is sending Leman Russ, Leader of the Space Wolves, to attack Prospero itself.

**** FOUR STARS! This story is divided into three separate sections. Though Magnus is its main focus, much time is given to three people of the Remembrancer Order. Each of the three mortals was chosen because of the special powers they possess and have kept quiet from their peers. These three characters give this epic tale something in which readers may identify and connect with. They make it a bit more believable. A bit more interesting.

The story of Magnus brings to light the truth for all readers to finally see. The author has done a great job of showing the might and grandness of a primarch done wrong, while also bringing into focus the lowly mortals who show much future potential. Author Graham McNeill proves just how well he known his craft. Magnificent! ****


For your convenience you may read more about, or purchase this book, from Amazon by clicking HERE! Reviewed by Detra Fitch.


---
Author: Gav Thorpe
Title - Deliverance Lost (Horus Heresy #18)

Lord Corax, Primarch of the Raven Guard and Master of Deliverance, has suffered the bitterest of defeats. The Raven Guard has escaped from the trap on Isstvan V, but the Legion is all but wiped out. Corax returns to Terra to seek the aid of his father - the Emperor of Mankind. The Emperor grants Corax knowledge of the Labyrinth. Situated in the middle of the deadly maze and sealed within an inner vault are the secrets to the Primarch Project. Lord Corax would be able to rebuild the Raven Guard. What would normally take a generation could be accomplished in months. Corax is determined that the Raven Guard will rise from the grave of defeat, take the battle to his treacherous brother primarchs, and bring victory to the Emperor. But unknown to Lord Corax, the mysterious Alpha Legion has managed to infiltrate the Raven Guard survivors.

**** FOUR STARS! Author Gav Thorpe enters the Horus Heresy and leaves his mark upon the series. I do not recall another time (in this series) where a primarch had an audience with the Emperor. Thorpe handles the larger-than-life scene with ease. Brilliantly accomplished. Not only do readers follow Lord Corax and his Raven Guard, but they also get some insight from Horus's side. Seems the Warmaster cannot even fully trust his own anti-Emperor brothers.

Quite a bit of time is given from Lord Omegon's point-of-view also. Unknown to Horus and the others, Omegon has an alien, a representative from the Cabal. And Alpharius, his twin brother, does not believe he or his Alpha Legion to be indispensable in Horus's endeavors so he keeps secrets as well.

In my opinion, Gav Thorpe has done the series proud. Main characters' backgrounds are well developed. The maze is brutal and very deadly even for the Legioness Astartes. Conflict and betrayal are everywhere. It all adds up to make this story one exhilarating ride. ****


For your convenience you may read more about, or purchase this book, from Amazon by clicking HERE! Reviewed by Detra Fitch.


---
Author: James Swallow
Title - Blood Angels Omnibus (W40K)

DEUS ENCARMINE (Book One)

The Blood Angels, by order of Dante, Chapter Master, are holding on the wargrave planet Cybele. The Dark Apostle, Iskavan, leads the Word Bearers on Cybele in battle against the Blood Angels. Just as the Sons of Sanguinius believe they may perish by the tainted hands of Chaos Space Marines, help comes in the form of a ship named "Bellus". Brother Rafen is one of the few to survive the battle and welcomes the new arrivals. Inquisitor Ramius Stele declares Cybele under his stewardship and places Sanguinary High Priest Sachiel in command on the surface. Brother Rafen is pleased to find his younger brother, Arkio, is alive and among the new arrivals.

In what can only be described as a miracle, Arkio survives a mortal wound. All begin to believe Arkio has been blessed by Sanguinius. Arkio is also able to wield and use the legendary Spear of Telesto. Disobeying Dante's direct orders, Inquisitor Stele orders all to leave Cybele and follow the retreating Word Bearers to the fortress Ikari on the planet of Shenlong. It seems to Rafen that the spear is changing Arkio, but not for the better.

BLOOD DEBT

A thirty-six page story that takes place several years before the events of "Deus Encarmine" and the Third Armageddon War. The main character is Inquisitor Ramius Stele. Readers see how he becomes a traitor and of the horror he unleashes that destroys an entire world - before moving into space. Then readers see how the blood debt forms from the lies and betrayals.

DEUS SANGUINIUS (Book Two)

The story begins on the planet of Shenlong. All believe Arkio to be the New Blood Lord and he has supplanted the Emperior (UK spelling) in chapels all across the forge-world. The grand plan to corrupt the entire Blood Angels' Chapter is succeeding. Rafen has been forced to forsake his oath to Dante, the liege lord of his Chapter, to turn from Sanguinius to Arkio. Yet Rafen cannot accede that Arkio is Sanguinius Reborn and worships the Emperior in secret.

Dante is on Baal and receives Rafen's previously sent warning. Heeding the message, Dante sends a ship to determine whether or not Arkio is truly the second coming of the Great Angel. If Dante denies the Ascension of Arkio, it will split the Blood Angels asunder and civil war will erupt.

When Arkio decides on a Blood Crusade, Rafen must take action. In doing so, Rafen will have to kill Battle-Brothers ... and worse.

**** I give four stars (out of a possible five stars) for the total rating of this omnibus. Readers will do best to read the short story (Blood Debt) nestled between the two main titles first. The short story tells how the blood debt came to be and affects the plots of both main novel titles. The author, Nathan Long, has created a realistic accounting of the Blood Angels and their Chapter. Powerful characters are brought to life in a multiple-layered plot that kept me intrigued throughout the entire omnibus. ****


For your convenience you may read more about, or purchase this book, from Amazon by clicking HERE! Reviewed by Detra Fitch.


---
Author: Sandy Mitchell
Title - Cain's Last Stand
(W40K, #6 of Ciaphas Cain series)

The Commissariat oversees all branches of the Imperial military, with the exceptions of the Astartes and the Adepta Sororitas. Somehow it seemed that by being talented in misdirection and keeping his pristine image (incorrect according to him) as a man who was brave and actually cared for those in his charge, Commissar Ciaphas Cain had earned his retirement and now considered the planet of Perlia to be his home base. Cain's malodorous gunner/aide, Jurgen, remained by his side, even in retirement. After all, they once saved Perlia from an invasion of greenskins. Cain no longer had to worry about being on the front line and getting himself killed. Cain found himself part of the schola progenium, playing the role of instructor to a small number of cadets. (As well as playing cards with various important people, such as Sister Julien with the Adepta Sororitas. She and her protégées watch his six and save his life more than once.) The locals named the first siege "Cain's Last Stand". Yet, it was only a matter of time before the forces of Chaos tried to invade again. Most do not know about the clandestine Inquisition research facility nestled within the Valley of Daemons. There, the Adeptus Mechanicus research a xenos device known as the Shadowlight. In the last few decades the magi staffing the facility have recovered several more artefacts and believe the Shadowlight to be part of a more complex mechanism and have been attempting to assemble it. (It would be an affront to the Mechanicus to even consider dismantling it.)

It seems as though Cain will be making his name even more legendary when he must step in and help stop a second Chaos siege in the planet's near future. There has been a massive incursion from the Eye of Terror. The Traitor Legions are massing for a full assault and the fighting has already engulfed most of the Segmentum Obscurus. However, Perlia seems to be the main target for Warmaster Varan, who may have some psykers in his dark army. Even worse, it seems Varan might know something about the Shadowlight. But when it becomes evident that an ancient race also seeks the Shadowlight, the chances of surviving the next few days drop from slim to negligible.

***** YES! I was thrilled to learn that book number six of the Ciaphas Cain series had been released! First off, let me say that the author lives in the UK and I reside in the USA. Please forgive me for any mixing of the UK and USA spellings at times.

For those of you interested in looking up the previous novels in this series, the first three novels (For the Emperor, Caves of Ice, and The Traitor's Hand) are all together in the omnibus Ciaphas Cain: Hero of the Imperium! Book four is Death or Glory! Book five is Duty Calls!

This series has all the non-stop action of other W40K series, but is not all stiff and serious. The Ciaphas Cain novels tend to be a bit on the comical side. (I could never actually be scared of Freddie in the popular horror movie series because I was too busy laughing. This series is much the same except with futuristic military instead of horror. That is the best way I can describe it.) The author's writing style is exquisite! It is so easy to read and understand, even for the FNGs (frekking new guys) to the series. You do not have to read the previous novels to fully comprehend and enjoy the adventure (a.k.a. SNAFU). Outstanding, as always.*****


For your convenience you may read more about, or purchase this book, from Amazon by clicking HERE! Reviewed by Detra Fitch.


---
Author: Andy Hoare
Title - Star of Damocles (Rogue Trader #2, W40K)

It is a rogue trader's duty to go out in to the dark places beyond human controlled space and to exploit what they encountered for profit. That meant trading with alien races rather than destroying them outright. However, Cardinal Gurney and Inquisitor Grand believe that all non-humans should be exterminated upon sight. Patriarch Lucian Gerrit, Heritor of the Clan Arcadius, managed to get a delay to the cardinal's ultimate sanction against the Tau when Space Marine Sarik captured a tau commander.

Lucian and his family soon find themselves voyaging across the Damocles Gulf. Lucian's daughter, Brielle, had attacked Inquisitor Grand and freed all the tau prisoners before disappearing with them. At least, that was what Inquisitor Grand said happened. But Lucian knew that Brielle would never do such a thing unless the chances of vast power or currency were possible.

After weeks of worrying, Lucian found himself with no time to even give his daughter a passing thought. Something from the Warp was on board his ship and stalking the corridors. Lucian must order "protocol extremis", an order none of his line had been forced to issue in over three millennia. "Protocol extremis" was a desperate reaction to a situation few expected to survive. And it did not look as though anyone would be surviving the chaos within the ship's hull.

***** This story is as terrific as its predecessor, Rogue Star! Readers can tell from the beginning that there is something deeply unwholesome about Inquisitor Grand. Also, many would consider Brielle's actions in this book (and the previous one) to be selfish. However, DUH, as I said at the beginning of my synopsis, rogue traders are raised to exploit things they encountered for profit. It is not only totally natural to them, but also considered quite noble. The characters are not as well developed this time around as I would like, but the plot and action are terrific. *****


For your convenience you may read more about, or purchase this book, from Amazon by clicking HERE! Reviewed by Detra Fitch.


---
Author: Drew Karpyshyn
Title - Revelation (Mass Effect #1)

In the year 2148 Earth learned that humanity was not alone when they stumbled across a long abandoned alien bunker on Mars. The items found within the bunker gave humanity major leaps in many technologies and catapulted human society forward hundreds of years, allowing them to conquer the solar system. Then they found a massive piece of dormant technology call a "mass relay" which allowed ships to be instantly transported thousands of light-years away. The first human through the mass relay was Commander Jon Grissom. His bravery made him a legendary hero, whether he liked it or not. (And he did not.) Within a single year of finding the Mars bunker, the entire world united together for the first time and formed the Systems Alliance Military. The Alliance is to defend Earth against non-Terran threats. The First Contact War began when an Alliance patrol accidently trespassed on Turian Empire territory. Luckily, it was short. Humanity became the newest member of a vast interstellar, pan-species society under a governing body called the Citadel Council.

The SSV Hastings receives a distress call from the Sidon Research Facility. Staff Lieutenant David Edward Anderson heads the ground team into the top secret military research station and finds the remains of a massacre. No one knows who attacked the post or why. However, one of the Alliance's top computer and systems technicians, First Lieutenant Kahlee Sanders, had left Sidon without permission only a few hours before the attack. Sanders immediately becomes the prime suspect and it is Anderson's top priority to locate her. Once Anderson learns her father is Retired Rear Admiral Jon Grissom, Anderson races to the planet Elysium in hopes of finding Sanders with her father.

Kahlee Sanders has evidence that Sidon is conducting illegal experiments. The project head, Dr. Shu Qian, is the galaxy's foremost expert on artificial intelligence research. Due to past issues, it is illegal for anyone to conduct AI research. Dr. Qian had not only been breaking that law, but went much further. Sanders leaves Sidon with the evidence, planning to turn him in. She is sitting in a bar when news of the Sidon attack breaks. With all the possible implications going through her mind, Sanders goes to the only man she can trust to actually listen to her side of events, her dad.

Soon Anderson is the only hope of survival Sanders has. Someone has hired a Krogan Battle Master to find Sanders. Anderson cannot trust anyone, not even Spectre Saren who has been assigned to partner with him. (A Spectre is an elite agent of the Citadel's covert Special Tactics and Recon branch. They answer ONLY to the Council and are allowed to act above and outside the law to get their mission done.) But more is going on than any of them could possibly know.

***** I recently purchased the PC version of the game MASS EFFECT. I have played through several times now. Anderson and Saren are large characters in the game. This story is set before the game's time frame. You do not have to play the game or know anything at all when you begin reading this book. It is totally separate. I only mention it because if you are a Gamer, then you may want to pick up a copy of the game to play. The plot/mission in this book are even discussed between characters in the game. By playing the game AND reading the books, you feel as though YOU are an intricate part of the whole thing. It is an awesome feeling!

If you only prefer to read and not play the game, do not worry about possibly feeling lost. As I said, you do not have to know a single thing about anything at all. The author does a fantastic job weaving a web of realistic sci-fi drama that will have you, not glued, but cemented to your seat. The characters are well developed and explained in such a way that you will not feel as though you are being lectured to. The story never slows down in the middle, as most tend to. Be sure to have plenty of alone time before beginning this title. *****


For your convenience you may read more about, or purchase this book, from Amazon by clicking HERE! Reviewed by Detra Fitch.


---
Author: Drew Karpyshyn
Title - Ascension (Mass Effect #2)

It has been twelve years since scientist Kahlee Sanders survived the Sidon massacre. And it was thirteen years ago that a toxic disaster exposed thousands of pregnant human females and their unborn children to a deadly cloud of element zero on the Yandoa colony. Some of the human children were born with biotic abilities. All of them are now at the Jon Grissom Academy, orbiting the planet Elysium. Sanders works with these kids in the Ascension Project. She helps them adjust to and harness their extraordinary powers.

Twelve-year-old Gillian "Gigi" Grayson is borderline autistic. Her mental condition makes her emotionally distant, yet she is still the program's most promising student. She has also become the favorite of Hendel Mitra's, chief of security. But unknown to Sanders and Hendel is that Gigi's father is part of Cerberus, a radical pro-human terrorist group led by one known only as the Illusive Man. When Grayson visits Gigi, it is to help Cerberus perform illegal experiments on her.

When the Cerberus plot is revealed, Grayson takes Gigi away. Sanders and Hendel convinces Grayson to take them with Gigi. Cerberus is hot on their trail as the trio search for a way to save Gigi. Help comes from a totally unexpected source.

**** If you are playing the MASS EFFECT computer game, know that this story takes place AFTER the game ends. If you have not played the game as yet, but plan to, wait until you finish the game before you begin reading this story. This story reveals spoilers by mentioning things that happen in the game.

You do not have to read the first book, REVELATION, to fully enjoy this story. Both seem to be stand-alone tales. Even though the main character, Kahlee Sanders, was a big part of the first story, the events have little, if anything, to do with this story's plot. You will never feel lost or confused. The author only mentions things new readers need to know, so you will not be bogged down with a lot of catching up narratives. From the beginning until the ending, this entire story oozes with danger and intrigue. Drama, drama, drama! ****


For your convenience you may read more about, or purchase this book, from Amazon by clicking HERE! Reviewed by Detra Fitch.


---
Author: S. L. Viehl
Title - Omega Games (A StarDoc novel)

(The first paragraph is an update for new readers and a memory refresher for those who have kept up with the series.)
Dr. Cherijo (Grey) Torin is a bioengineered clone. She is also a member of HouseClan Torin, the Savior of Varallan, the chief physician in charge of rebel forces during the Akkabarran Insurrection, the named blood kin of TssVar, the new Hsktskt Hanar, and serves as a member of the Ruling Council of Joren. (And since the book titled REBEL ICE) she is also an amnesiac, considers "Cherijo Torin of Terra" to be dead, considers herself to be "Jarn of Akkabarr", and dearly loves her daughter (Marel) and husband (Duncan Reever).

While following a lead about the mysterious black crystal that is spreading throughout space, Cherijo and Duncan find themselves shot down by Duncan's friend, Alek Davidov, and forced to crash land on a quarantined planet name Trellus. Alek gives them thirty days to locate and capture a shape shifter before he eradicates all life from the planet.

Cherijo and Duncan quickly learn that it is Alek who placed Trellus under quarantine. No one may come or go and the colonists do not fully understand what is going on. They are currently scared, angry, frustrated, and paranoid. Someone or something is killing two or three people every week, leaving only their skin behind. (The skins are whole, not stripped or in sections.)

***** The author, S. L. Viehl, I knew and loved has returned - with a vengeance! The story pulls readers in immediately as Cherijo discovers a patient who, unable to communicate, has had a pulse grenade with a modified contact trigger inserted within her. Even though Jarn does not have Cherijo's memories, she hears words flavored with Cherijo's humor and quirkiness often popping out of her mouth at the oddest times. (Such as telling Squilyp that they should name the above surgery "gastric grenade bypass".) Cherijo's unique personality in the series is what mainly keeps me coming back for more.

The character of Jarn in REBEL ICE was not favorable to me at all. Yet since then, Jarn's character has been slowly reverting back to the Cherijo I enjoyed so much. I still cannot tell if the author will keep the new Jarn, bring back the original Cherijo, or somehow combine the two into a whole new persona with unlimited possibilities.

The story briefly touches on the chameleon cells that Dr. Joseph Grey Veil used while creating Cherijo. It will be very interesting to see what this author's devious imagination will come up with next. Out-freaking-standing! *****


For your convenience you may read more about, or purchase this book, from Amazon by clicking HERE! Reviewed by Detra Fitch.


---
Author: James Swallow
Title - Red Fury (Blood Angels, W40K)

Inquisitor Ramius Stele had engineered a hideous plan with a warp daemon. Brother had turned against brother, putting the Blood Angels on the brink of a civil war within their Chapter. Many brothers are now dead. Unless a solution can be found, the IX Legion Astartes may be forced to recluse themselves. They have new inductions of aspirants, but they will not be enough. This is talk of cloning, but the possibility of mutation is daunting. A gathering of the entire successor Chapters is called for. The conclave will decide whether or not the Blood Angels survives to see the next millennium.

Brother-Sergeant Rafen is given the difficult task of convincing Seth, the Chapter Master currently on the planet of Eritaen, to answer the conclave summons even though it would interfere with his sacred duties. Seth's Flesh Tearers will do their utmost to goad Rafen into challenge, but Rafen has been ordered not to engage them no matter how much they might deserve being beaten to a pulp. The biggest problem is that Astartes always seek for a tactical advantage in all situations. Should Seth's Chapter find out how weak the Blood Angels have recently become, would they use the knowledge to their own advantage somehow? If so, what would the repercussions be? If not, can everyone put aside their rivalries and work together to rebuild their force before their enemies show up?

***** The Astartes is too proud for its own good sometimes, and it makes for some volatile scenarios. I especially enjoyed watching Rafen and Noxx go head-to-head more than once. The author, James Swallow, has done an incredible job with all the character developments and individual characteristics. If you have not read the Blood Angels Omnibus, I urge you to do so. Knowing the background makes everything in this book so much clearer. If you do not read the omnibus, you will not find yourself floundering too badly. The author gives new readers a pretty good picture. I look forward to the next installment! *****


For your convenience you may read more about, or purchase this book, from Amazon by clicking HERE! Reviewed by Detra Fitch.


---
Author: Various
Title - Planetkill (W40K Anthology)

Voidsong by Henry Zou
Inquisitor Obodiah Roth is dispatched to Sirene Primal. His mission is to investigate the mild psychic disturbances emanating from the planet. Obodiah is on-world for close to a month before his group meet the female Blade Artisan named Bekaela. At first Obodiah believes Bekaela is guarding the ship behind her from intruders. Instead, Bekaela of the Blade is guarding against whatever lay within from getting out.

**** This is the first time I recall reading about an inquisitor being so new to his career. The author has done a pretty good job; however, Roth does not come across as being ready for a solo investigation, no matter how minor it was supposed to be. ****

Mortal Fuel by Richard Williams
The planet of Bahani has been depleted of all natural resources. The result is for the Imperium to evacuate and leave Bahani's people to their doom, except from some Bahani who are bonded to the Navy. Midshipman Dal Marcher is with Governor-Adept Kaizen when the area is attacked. His heroism under fire, which also saves Kaizen, gets Marcher promoted to Sub-Lieutenant. However, once aboard the Relentless Marcher becomes a pawn. The ship's captain has been dead several months and First Officer Tomias Ward is acting Commander. Needing to put those beneath him back into line, Ward sets Marcher up to become an example. At the same time, there is a Bahani saboteur in hiding, waiting for the perfect time to dispense revenge on behalf of his people.

***** This story happens BEFORE the beginning of the novel Relentless. If you have already read the novel, you will already know most of the characters. If not, the author has done a terrific job with minor explanations and you will have no trouble what-so-ever. More than one nice bout of irony comes into play as well. *****

The Heraclitus Effect by Graham McNeill
They wear a variety of Imperial uniforms, but are the opposite of what the uniforms stand for. The group consists of former members of the Raven Guard, Adeptus Mechanicus, and more. Warsmith Honsou is after revenge against one who had walked away from a fight. Ardaric Vaanes is the new champion of Honsou. It is Vaanes's duty to train the monster recently created, known only as the newborn. The newborn is a creature of Chaos. Biological hot-housing, demonic magic and debased tech of genetic theft has accelerated his growth with strands of geneseed from Uriel Ventris (a man Vaanes loathes). Their target is a planet well loved by Ventris. This is where they will leave a terrifying message.

*** Though very interesting as a whole, there is a lot of unnecessary scenes and information. The title of the story does not make any sense until close to the ending. This story reads as if it were a segment ripped out of a full-length novel. ***

The Emperor Wept by Simon Dyton
Life-Eater is what the Imperium of Man uses to administer Exterminatus. However, an evolved Life-Eater is about to be used for the planet's sterilization. It is named The Emperor's Tears. When the Doom Warriors use it for the first time they learn the true meaning of betrayal. "Doom ye!"

*** Fans of the Adeptus Mechanicus will get a very interesting glimpse into the chapter this time. ***

Phobos Worked in Adamant by Robey Jenkins
The Fabricator Lords, the Nine, hear that the Planet Killer is coming to Celare Artem. Desperately needing some sort of defense, the Nine allow Archmagos Ghuul to explore the ancient alien relics for possible salvation. Ghuul finds it in the form of a shield generator which can cover the entire world. However, the device requires one last element to work, life-force.

**** This story shows that many people will gladly make sacrifices to climb the corporate ladder. The author did a wonderful job. ****

Seven Views of Uhlguth's Passing by Matthew Farrer
The planet of Uhlguth misses its master and all the ones who once worked upon its back. Not content to sit and wait for a new master, Uhlguth begins to travel. Uhlguth will travel forever if that is what it takes. The rogue world's velocity dashes apart all in it path. Its travels will even go through the most chaotic of spaces. During its search, seven entities notice its passing.

** I simply did not like the writing style of this story. Squeezing seven different views, not including Uhlguth's, into such few pages only succeeded in making the story choppy. I would have rated this story even lower, except that I honestly enjoyed the sixth view about a captain, a seer, and a spirit revolting. The author should turn the main character, Ashya Drael, and the spirit revolting synopsis into a full-length novel. **

Mercy Run by Steve Parker
An ork warlord has sent seventeen massive asteroids hurtling through space on a collision course with the Imperial planet of Palmeros. Just before Sergeant Wulfe and his crew were scheduled for evacuation, they are pulled for one last mission. The Cadian 81st Armored (tanks) are ordered to escort Sister Superior Dessembra of the Adeptus Sororitas and two others from the Order of Serenity to the town of Ghotenz on a mission of mercy.

***** I would dearly enjoy seeing more of Sergeant Oskar Wulfe and his men in future novels. This leader understands the necessity of successfully completing the mission, but still has enough humanity to feel pain when forced to make extremely tough decisions with little or not hesitation. The author has done an outstanding job with this story. *****


For your convenience you may read more about, or purchase this book, from Amazon by clicking HERE! Reviewed by Detra Fitch.


---
Author: Liz Maverick
Title - Irreversible

Katherine "Kitty" Gibbs knows she is a successful clothing designer, engaged to Leonardo "Leo" Kaysar, and blissfully happy. What Kitty does NOT know is that it is all a lie. Leo and his people are using her as a test subject. Kitty has lived this same week over-and-over. Her life's wires have been crossed and spliced before being assigned a whole different reality. The test is being conducted in the "future-present" and Leo had once murdered Kitty in the "past-present".

L. Roxanne "Roxy" Zaborovsky is Kitty's best friend. It has taken Roxy and her group quite a while to locate the where-when in which Kitty is trapped. The barriers of time are like a simple computer screen (or apartment wall) and they can be demolished. However, Leo has set up Kitty's time-space with tough firewalls. Roxy needs the help of a time-anomaly specialist to extract Kitty from Leo's reality.

Walter "Q" Sheffield is one of the best and just the man to free Kitty. But Leo is one of the best too. So Q cannot simply walk into Leo's reality, grab Kitty, and walk back out because even Kitty's body chemistry is firewalled. Q is determined to succeed in rescuing Kitty though. Q and Roxy believe that friends do not let friends marry guys in the future who murdered them in the past.

*** Even if you have read science fiction your entire life, as I have, you may still find yourself scratching your head and going back to reread sections over again in order to fully understand the whole time/life/different realities stuff. I suggest that when you begin reading you force yourself to slow way down so you can soak it all in. After the first five or six chapters, things will come together and you should be able to read the rest of the story at normal speed. Don't blame the author though, this plot concept is very hard to describe to readers. I believe the author did a great job trying to make sure readers understand exactly what is happening and why. This is a very enjoyable story to spend an afternoon with. ***


For your convenience you may read more about, or purchase this book, from Amazon by clicking HERE! Reviewed by Detra Fitch.


---
Author: David Louis Edelman
Title - Infoquake (Jump 225 Trilogy, Book 1)

Natch grew up in one of the most challenging hive academies. His hardships taught Natch many of Life's tough lessons. Once Natch enters the business world, he chooses to become a ROD coder. These are "Routines on Demand". They are bio/logic programs that cater mainly to the rich. In this day and age, everyone has OCHRE, machines working inside their bodies to shield them from disease, injury, and other things. ROD coders write code so that people may alter their appearances. (For example, eye color to morph and compliment the person's surroundings.) Soon Natch begins his own fiefcorp and names it Natch Personal Programming Fiefcomp. His two best apprentices are Horvil, his friend since early childhood and an excellent engineer, and Jara, a bio/logic analyst he met during his early work years. Natch finally makes it to the top of the market. Even if only for a short time, his fiefcorp is number one on Primo's, breaking the monopoly of the Patel Brothers in the slot.

Natch's notoriety catches the attention of Margaret Surina, the master of the Surina Perfection Memecorp and owner of a mysterious technology called MultiReal. The Defense and Wellness Council wishes the technology gone. Knowing Len Borda, head of the Council, is planning her death, Margaret convinces Natch to join her. With enemies closing in, Natch and his people have only a few days to prepare MultiReal for demonstration and release to the public. To accomplish this, Natch will have to partner up with a past rival.

***** If a story can be food for thought, then this novel is a banquet! The story begins with a bang as Natch and his two apprentices strive to hit number one on Primo's. Then the author takes readers back to Natch's incredible childhood so they may see, first hand, how Natch came to be such a risk taker. I was riveted throughout the entire tale. But the rush of adrenalin did not stop there. Author David Louis Edelman then added MultiReal into the mix and slowly took away Natch's viable options one-by-one. If I learned anything at all, it is that Natch gets very creative when his back is against a wall. This book took my breath away - more than once. I look forward to the next installment of this trilogy. *****


For your convenience you may read more about, or purchase this book, from Amazon by clicking HERE! Reviewed by Detra Fitch.


---
Author: Graham McNeill
Title - The Killing Ground (W40K, Ultramarines #4)

Two Ultramarines, Pasanius Lysane and Uriel Ventris, have escaped from the Eye of Terror. They well know that no one comes back from there unchanged and they have no idea if they will even be welcomed back by their brothers. After all, they had fought alongside renegade Space Marines, made a pact with cannibal mutants, and even freed a daemon creature. It may not matter that each decision had been made with the best intentions or for the right reasons. The pair, along with some of their mutant allies (the Unfleshed), travel homeward within one of the Iron Men's vile, daemonic machines. Upon arriving, the Unfleshed hide in the mountains until such time the Ultramarines may figure out what planet (and year) they are on and explain the mutants to any locals.

The planet is named Salinas. A designated army of conquest has claimed the world as theirs. Yet after fighting in some of the most horrific war zones in the galaxy year after year and killing countless enemies, they find themselves unable to simply turn off the instincts that had kept them alive. Needless to say, the conquered locals hate their new leaders even after ten years. Everyone remembers the massacre of innocents in the city Khaturian a decade ago. It is referred to as the Killing Ground. A rebel group calling themselves the Sons of Salinas still fight against the new ruling government. Eradication of the rebel group is proving difficult and the possibility of a traitor is high.

When the infernal conveyance delivering the Ultramarines and the Unfleshed ripped its way through to Salinas and then tore a hole back through the gates of the Empyrean, a lot of energy came through too. The walls that separate Salinas from the warp were worn very thin and something that feeds on death and bloodshed had been attracted to the Killing Ground. The souls of those who died in Khaturian were now massing. They now had a very real, very dangerous wellspring of power to draw upon. And they hunger for vengeance.

Pasanius and Uriel must battle terrible powers and somehow keep an oath to the Unfleshed until their brothers can come for them. Only then will they be able to get home to Ultramar and redemption.

***** "The bar was crowded and the summering air of resentment that filled its smoky depths was like a current running through Hanno Merbal's body. He could sense the hatred of what he represented in every muttered syllable, every furtive glance and every hostile stare. He lifted the glass before him and knocked the harsh spirit back in one gulp." (Used with permission of the publisher, USA branch.)

By simply reading those first three sentences of this story I knew it would be awesome. An author who is able to put such a detailed description of angst within a few simple sentences KNOWS his stuff. From the beginning to the end I found myself compelled forward and into many forms of battles (mental and physical). By the time I finished the story I found myself wondering if the author, Graham McNeill, actually had talent oozing from his pores. The story is so well written that I could almost feel the heat and smell the carnage. The ending left me with the feeling of euphoria, yet a sense of loss too. I only hope there will be more Ultramarine stories in the future. *****


For your convenience you may read more about, or purchase this book, from Amazon by clicking HERE! Reviewed by Detra Fitch.


---
Author: Michelle Maddox
Title - Countdown

Forty percent of human life was wiped out by the Great Plague. Kira Jordan was born three years afterward. Those born with psi-abilities were sent to Offworld and taught. (Yes, that is the name of the planet.) Those without abilities or only testing as low-level were left on Earth with the others who cannot afford to leave the planet. If Kira touches someone's skin and "flexes her mind" in a certain direction, she can get a decent "read" on the person. She can see into their soul to tell whether they are honest or not. Seven years ago, as a teen, Kira's family had been murdered. She was the only survivor. Because of this Kira has a fear of the dark. So when Kira wakes up in a pitch-black room handcuffed to a wall, she is terrified. She has sixty seconds to escape or die.

Rogan Ellis is also handcuffed in the room. Rogan and Kira must work as a team if they have any chance of surviving what is happening to them. Rogan explains to Kira that they had been recruited to play in a secret game. Rich and bored people "subscribers" around the globe have had special implants placed in their heads so they may watch couples try to live through six levels of a game called The Countdown. Rogan and Kira have implants in their heads as well. If they get more than ninety feet from each other, their heads will explode. Each level is a different task. Each level has a time limit. Each level must be won or they die. If they try to get help or tell others what is happening, they and the people they spoke with will die.

Kira has never counted on anyone besides herself. She does not totally trust anyone, not even her friends. Rogan would be especially hard to trust. The man has spent the last few years in prison, convicted of nine counts of murder. Even though Kira's "flex" says he is innocent of the crimes, it also tells her that he is hiding something.

**** The story is written in the First Person. Readers follow Kira the entire time. The author did a good job of slowly informing me, as the reader, about Kira's background and later about Rogan's. I found some parts very predictable and others had unexpected twists. The story has a light flavor of the science fiction movie "The Running Man". But do not worry, the resemblance is minor. I only mention it because if you have seen the old movie, chances are it will keep popping into your head. Best of all, in my opinion, is that this is a stand alone book. So many books today are part of a series or a trilogy. It is so nice to pick up a book and not worry that I would find myself lost due to not having read the previous novels. Author Michelle Maddox has a new fan in me. BRAVA! ****


For your convenience you may read more about, or purchase this book, from Amazon by clicking HERE! Reviewed by Detra Fitch.


---
Author: Kelly McCullough
Title - CodeSpell (Ravirn #3)

Ravirn may be the umpteenth great-grandson of Lachesis, one of the three Fates, but he is no longer part of their House. Recently Ravirn has become his own House, House Raven. The CEO of Pantheon Inc, Zeus, throws a party and for Ravirn attendance is mandatory. Ravirn is more than a little surprised when he spies Dairn at the party. Ravirn had been pretty sure Dairn had died during their last battle. As uncomfortable Ravirn is whenever he looks into the mirror and sees chaos reflected in his eyes, he is even more stunned to see what is in Dairn's eyes. Looks like Ravirn is not the only one to receive an upgrade lately.

Within Dairn's body is a (sort of) dead goddess. Nemesis used to be Goddess of Vengeance, visiting the wrath of the gods on the heads of men, and the wrath of Necessity, the sentient computer, on the heads of the gods. For some unknown (to Ravirn) reason, Nemesis is back and her entire being is focused on deleting Ravirn's existence - permanently. The only one able to deal with Nemesis is her mother, Necessity. But Necessity is currently (ahem) broken and her where-abouts are unknown.

Whoever repairs Necessity will, for that moment, run the entire universe and be able to remake everything to his/her liking. This means that many dangerous people (or beings, if you prefer) are trying to locate Necessity. Ravirn and his new girlfriend, Tisiphone (the Fury), and Melchior (little, blue web goblin) team up. Blend in some spicy help from the Goddess of Discord and they have the makings of a very hot team. Oh, did I mention that Hades still wants Ravirn dead as well?

***** Personally, Tisiphone has always been my favorite Fury. For the gamers out there who have played the MMO of Diablo II, picture Andariel with fiery wings instead of peacock feathers and you have a very close image. Tisiphone is the very embodiment of vengeance and destruction. It is great to see Ravirn on her good side - her VERY good side - for a change. Most of the characters from WebMage and Cybermancy make an appearance, even if only briefly. However, a new family member is introduced as well.

Even though Mythology and magic have gone digital, since one must keep up with the changing times, readers do not need to be in the I.T. (Information Technology) field to fully enjoy and appreciate what the author has created here. I do not recall the last time I have loved a series of books as I have this one. Author Kelly McCullough + the new genre he has inspired = pure genius! *****


For your convenience you may read more about, or purchase this book, from Amazon by clicking HERE! Reviewed by Detra Fitch.


---
Author: Kelly McCullough
Title: Cybermancy (Ravirn #2)

The mweb (magical web) was created by Necessity. It connects all the infinite worlds of probability. Without it, the multiverse would be like a hard drive without a directory. Ravirn was designed to maintain it. He is a hacker and sorcerer. He WAS the prince of the middle house of Fate. In fact, the Fates are his great-aunts. These three are not the old hags most humans believe. They are more like Amazonian-to-the-extreme huntresses. Clothos is the spinner of life threads. Atropros wields the shears. But it was Lachesis who revoked Ravirn's name and cast him out of the family. Interestingly enough, Clotho declared him a legitimate force for chaos and gave him the new name of Raven. A name he HATES.

Melchior is Raven's webgoblin. (Sort of like a familiar.) He can take the shape of a goblin or a laptop. Cerice is Raven's girlfriend. Until recently, Cerice had a webpixie named Shara. Shara could take the form of a pixie or a PDA. Shara sacrificed herself to save Raven's life. Cerice is not only hurt emotionally at Shara's death, but is also academically shattered. You see, Cerice is finishing up a doctorate in Computer Science. The little PDA has all six years of Cerice's work on it and is currently residing on the wrong side of the River Styx.

So Raven must trick Cerberus (the dread guardian of the underworld and Raven's card buddy), hack into the computer of Lucifer's, and rescue Shara. Impossible for anyone else, but not Raven. However, this is where all ... well ... Hades breaks loose. Since her rebirth, Shara has begun acting a bit strange. The mweb is fraying and will soon disappear. Persephone is dealing some sort of goddess blackmail with Raven; and this is all just the beginning.

Everyone has been despairing of Raven's common sense for years. He seems to always be taking on higher entities than himself. And Raven is about to prove them all correct ... again.

***** Author Kelly McCullough has the most remarkable writing talent I have ever read, in a "myth-fanta-sci-full" sort of way. (Yes, that is a real word. Look in the dictionary and see where I penciled it in.) Not satisfied to write a single genre or to use a sub-genre already made, he has created a new template that others will build stories upon in later years. But know this, McCullough is the original and unparalleled. An outstanding addition to this newbie genre! *****


For your convenience you may read more about, or purchase this book, from Amazon by clicking HERE! Reviewed by Detra Fitch.


---
Author: Kelly McCullough
Title: WebMage (Ravirn #1)

Magic has kept up with the times, changing as the world does. So of course magic has gone digital. The three Fates are sisters. Lachesis is the absolute dictator of the Fate family. She measures each life thread. Clotho is the spinner of destiny. She decides the destiny of each. Atropos is the cutter of threads. When her shears cut a thread, the life depending upon it dies, cut off from life.

Prince Ravirn, of the House of Lachesis, is a junior in Classics and Computer Science and his college midterms are looming in the near future. As a child of a Fate, descended from Lachesis's blood line, he is far from your average computer whiz. He is a wizard at hacking viruses and programs. He can zero in on any flaw and manipulate it to his desires. That talent is what causes Great Aunt Atropos to summon him.

Atropos is out to crush free will of mankind. To do this she has spelled a digital virus called Puppeteer. She needs Ravirn to debug the program before she downloads it into the Fate Core. The Fate Core is the place where the destiny of every living thing is laid out. From inside you can rewrite that destiny. However, Ravirn is all for free will. He not only refuses to debug the spell, but actively opposes her.

By Ravirn's side is Melchior "Mel", his webgoblin/familiar. Mel can shapeshift into a sleek lap top or into a blue goblin form. Also with him is Cerice, a sexy sorceress who happens to also be a mean programmer. With Cerice is her webgoblin/familiar, Shara. Problem is that no matter how Cerice feels about Ravirn, there are times she must wonder if Ravirn is working with dysfunctional motherboard for a brain. Lastly, there is the webgoblin underground. But to go against all three Fates, as well as the Furies and other relatives is difficult, to say the least. Ravirn's destiny is now uncertain and it may take all the power of Orion to stop Puppeteer.

***** It has finally happened. Someone has crossed the genres of sci-fi and fantasy to create a magical world that has modern (futuristic) computer hackers. Since I love to play online RPGs and mess around with computers (never mind how), reading this novel was a MUST! I am happy to say that I am in no way disappointed. Author Kelly McCullough has taken characters out from the darkness of mythology and brought them into the light of the modern digital age. Deciding to use a child of the Fates is not unique; however, this magical/digitalized twist is. Out-freaking-standing! *****


For your convenience you may read more about, or purchase this book, from Amazon by clicking HERE! Prefer Barnes & Noble? Click HERE! Reviewed by Detra Fitch.


---
Author: Linnea Sinclair
Title - Shades of Dark

Captain Chasidah "Chaz" Bergren is no longer the pride of the Sixth Fleet. Now she is a fugitive from the corrupted Empire. She is captain of the Boru Karn, the ghost ship belonging to Gabriel Ross Sullivan "Sully". Sullivan, the man, is the most confusing being Chaz has ever met. He is one of the extremely rare human Kyi-Ragkiril. It is as though he is two men in one and sharing a mind link with Chaz, his wife. Chaz loves the entire package of Sully/Gabriel and has learned to call him by the name of whatever aura (for lack of a better word) he has around him. "Sully" is the warm human man, often cocky, and always available to help with the needs and concerns of Chaz and the crew. "Gabriel" is the wild human, domineering most times, hardly in control, and possessive of his wife. As one entire package, Sullivan is a mercenary who is slowly learning to control his Kyi-Ragkiril powers. Fleet and normal humans hate/fear the six-fingered, blue-skinned Stolorths who are Ragkiril. The instant they learn what Sullivan is, they cast him into the same hate filled category, a Soul-stealer.

Chaz and Sully are hunting a ship breeding monsters before those monsters are released and started hunting them, so their hands are already kept busy. But when Chaz hacks into an Imperial drone for news, she learns that her brother, Thad, has been stripped of command and is being held for questioning (about her and Sullivan) before he is executed for treason. They know it is a ploy, by Sully's cousin Hayden Burke, to draw them out of hiding, but it still works.

They must locate and join forces with Admiral Philip Guthrie (Chaz's ex-husband) and Del (a full powered Kyi-Ragkiril too attracted to Chaz) if the fractured Empire is to have any chance of surviving.

***** This story has long been in the making and I had high expectations of it. I am happy to say that am not disappointed in the least. There are a few times the story got slow, but these sections are filled with much needed information. Such as in life, not everything is nice and tidy. The author can decide to end the tale right here, right now, or publish another novel and continue this amazing adventure. I sincerely hope to see these characters again.

The character of Sully/Gabriel can sound confusing while reading the synopsis; however, readers need not fear becoming confused. The story is crystal clear and flows smoother than silk. Author Linnea Sinclair is a natural when it comes to giving her characters multiple major problems while keeping her story easy to understand and hard to pull away from. Fantastic! *****


For your convenience you may read more about, or purchase this book, from Amazon by clicking HERE! Reviewed by Detra Fitch.


---
Author: C.S. Goto
Title: Dawn Of War
(Warhammer 40,000 / Bk 1)

They are hand-picked from the elite of the galaxy's fighting men. Then they're surgically augmented for years until they are finally implanted with a black carapace that runs under their entire skin, permitting them to interface completely with the ancient power armor that enwraps them like a second skin. They are the Adeptus Astartes, , the Emperor's Space Marines.

Brother Gabriel Angelos is captain of the Blood Ravens, Third Company. He and his men arrive on the planet Tartarus to aid in its defense with the Tartarans Planetary Defense Force. A brutal ork invasion is devastating the planet. At the same time, the mysterious eldar is clashing with the forces of Chaos in a battle that has raged since before human time.

Gabriel would have his hands full with all this alone. But things become worse when Inquisitor Mordecai Toth arrives, demanding that Gabriel and his Blood Ravens evacuate Tartarus immediately. Yet things just do not seem right to Gabriel, especially when the inquisitor continues to say there are no Chaos forces on the planet even though there is evidence otherwise.

**** This military sci-fi begins in battle and ends in battle. Non-stop war and mayhem is the order of the day. I recommend this novel to all military sci-fi fans, but especially to those who have played the game! Well done! ****


For your convenience you may read more about, or purchase this book, from Amazon by clicking HERE! Prefer Barnes & Noble? Click HERE! Reviewed by Detra Fitch.


---
Author: C.S. Goto
Title: Dawn of War: Ascension
(Bk 2 in Dawn of War trilogy)

The young squadron sergeant from Tartarus, Ckrius, now undergoes trials and surgeries to join the Adeptus Astartes. Due to all the previous casualties, the need for new recruits is vital. Ckrius is being rushed through it all, more than doubling his chances of dying.

Captain Gabriel Angelos is driven to return with all haste to Rahe's Paradise. Attacks by Eldars and Dark Reapers are underway. The Space Marines eagerly join into the fray. Gabriel is shocked to come face-to-face with Farseer Macha again. Gabriel wants nothing more than to set the blame for everything at her feet. He soon comes to find it impossible to do so. Gabriel is also being besieged by visions. He is not the only one. It seems that at least one of the Adeptus Sororitas, Sister Superior Meritia, is getting them as well.

Sister Meritia and Father Jonas have found some interesting Eldar artifacts under the foundations of the monastery-outpost. While Gabriel and his men deal with the attacking aliens, Meritia and Jonas learn. It seems that whatever lies beneath the planet's surface is a far deadlier foe than imaginable.

***** I found this one to be as exciting as the first. Author CS Goto had me on the edge of my seat the entire time. Battles, ancient mysteries, and even a Blood Trial will keep readers practically drooling for more! Impressive! *****


For your convenience you may read more about, or purchase this book, from Amazon by clicking HERE! Prefer Barnes & Noble? Click HERE! Reviewed by Detra Fitch.


---
Author: C.S. Goto
Title - Tempest (Dawn of War #3)

Captain Gabriel Angelos of the Blood Ravens Third Company, Commander of the Watch, finds himself at a loss since his friend and battle-brother, Librarian Prathios, fell. Gabriel hopes the Medicius can save Prathios. If not, Prathios deserves the honor of receiving the Rites of Enshrinement.

Gabriel arrives at Lorn V (an ice-planet) to find that the situation in the Lorn system was more serious than he had imagined. The debris shows that the Alpha Legion, Ultramarines, and even the Necron were involved in the skirmish. In sick-bay (the Apothecrion), Gabriel feels the mental touch of Taldeer, a Biel-Tan Eldar. It is through her that the Blood Ravens learn that the battle is not finished. Lorn houses a hidden portal to the ancient webway, an access point to Arcadia, the planet of law. Gabriel must take Taldeer to the ice-planet surface to find out if the Yngir has destroyed the portal.

The Adeptus Telepathica (psykers) still hunt for their lost battle-brother, Rhamah. He was lost during battle as he defended the gene-seed. Rhamah had plunged his blade, the Vairocanum, into the fabric of space and tore it asunder, opening a breach into the warp through which he fell, dragging the enemy with him. The only thing remaining from the battle was a fragment of Vairocanum.

***** This is the third installment in the Dawn of War series. As I read, I felt as though I were reading two W40K novels simultaneously; one involving Gabriel and another involving Rhamah. Ever so slowly, I began to see exactly why C.S. Goto wrote the story this way. To explain would reveal spoilers, but I mention it to let readers know that about mid-way into the book they will begin to understand why the scenes and characters keep changing. The author does not toggle between the two so often that readers will get frustrated. Nothing is stopped suddenly, leaving major cliff hangers.

I found the story to be extremely well written and engaging. It caught my attention on the first page and held it tightly until the very end. (On a side note, if you purchase the omnibus, you will get to read The Trials of Isador between books one and two. Gabriel reads the journal of a fallen battle-brother to learn some shocking information. It is about twenty-two pages in length and makes for an interesting intermission.) *****


For your convenience you may read more about, or purchase this book, from Amazon by clicking HERE! Reviewed by Detra Fitch.


---
Author: Graham McNeill
Title - Imperial Munitorum Manual (W40K)

Every now and then a W40K novel mentions the manuals. Normally it is during a narration, where Readers see (or "hear") an officer's thoughts as s/he dwells on duties or regulations. But have you ever stopped to wonder exactly what was in those manuals? Better yet, did you ever wish you could actually have one of them? Here is your chance. This is the "revised edition of the first published 945.M41". It begins with a preface by Seward Rosencraz, Chancellor of the Estate Imperium, followed by a Logistical Officer's Chain of Command. The contents of this manual, in my own words, are as follow:

Part One - History and procedures.

Part Two - Regiments, Raising and Structure, Supply Needs, Shipping of Equipment for the Cadian 91st (Sentinels).

Part Three - Requesting of Equipment. (This section even mentions "the wholesome and nutritious" victuals supplied.)

Part Four - Care and Maintenance of Equipment, Unauthorized Modifications, Procedures and Punishments for Laxity in Maintenance.

Part Five - Identification of the items for front line troopers.

Part Six - Identification of the weapons for front line troopers.

Part Seven - Identification of the items issued to support platoons and squads.

Part Eight - Identification of the items issued to senior officers and specialist personnel.

Part Nine - A selection of forms for the many and varied situations likely to arise and how to deal with them.

Of course, no Imperial manual would be complete without some extra sections to inform troopers about famous people (a few paintings are illustrated), badges and insignia (each clearly shown and told why there are given to select heroes), and even the guidelines for calling in a fire mission. More than once the manual stresses that the maps enclosed must not fall into unauthorized hands, so soldiers (uh, readers) must keep this manual safe. And above all remember the motto of the Departmento Munitorum: "Only the awkward question; only the foolish ask twice."

***** I really enjoy how realistic the author, Graham McNeill, made this manual. I would not be surprised at all to learn that most W40K authors keep this gem close by as they create their stories, for quick and easy reference. Littered throughout the manual are the quotes all W40K fans know by heart (and, I admit, use in conversations with family members and friends in the military) such as: "Ammunition isn't free - make your shots count!" Even the texture, color, and shape of the manual are realistic. (So much so that if you are in the military and have this in your locker, at first [and second] glance it looks like it belongs there.) Outstanding! ***** For your convenience you may read more about, or purchase this book, from Amazon by clicking HERE!

Reviewed by Detra Fitch.


---
Author: Colby Hodge
Title - Twist

Though she does not realize it when she is injured on the job, Abbey Shore is on the verge of entering into a high speed, life changing adventure that will propel her forward in time and reveal her destiny. Sucked through a time vortex concealed in the walls of her house, Abbey finds herself a hundred years ahead in time, as is a handsome young doctor who treated her. There, she finds a world devastated by a plague and ravaged by the constant struggle against beings known as Ticks, which are the foundation of vampire legends. Because Abbey is a Guardian of Time, her place in this drama is key, and a woman, the Queen of the Ticks, Lucinda, is determined to bring about her destruction, thus ensuring her own victory. Abbey just wants everything to be all right, and to go home.

*** This is one of those stories that could be improved by having it in pictures, due to the high speed images that are thrown at your mind via words. New versions of old concepts are mixed and mingled into a heady blend of action, romance, and time travel. The pace does not let up for even one second, so if you enjoy reading at the pace of a Star Wars movie, you'll be delighted with this adventure. ***


For your convenience you may read more about, or purchase this book, from Amazon by clicking HERE! Reviewed by Amanda Killgore.


---
Author: Stephanie Meyer
Title - The Host

Aliens have taken over on planet Earth, but in a fairly bloodless way. Rather than directly killing humanity, they take over the bodies of their hosts, thus destroying the soul, though some memories might linger. Yet, in the body Wanderer has taken over lives a spirit that will not go down without a fight. Melanie is determined to hang on, and so Wanderer, a gentle soul finds herself alternately at war with and cooperating with Melanie. As she grows to know those who are dear to Mel, she finds herself caring for them and for their cause as well. They come to feel likewise for her, but Melanie is still a viable presence, but she, too is coming to understand the stranger inside of her. However, choices must be made, for this tug of war cannot continue and each woman deserves her own life.

*** This is possibly the most unusual book I have read in quite a while. Part Invasion of the Body Snatchers, part Jekyll, Part Starman, this story asks tough questions and introduces ideas that will make you think. Though somewhat more slowly paced than the Twilight series and with a very different tone, it is no less well written and demonstrates how versatile a writer the author is. ***


For your convenience you may read more about, or purchase this book, from Amazon by clicking HERE! Reviewed by Amanda Killgore.


---
Author: Richard Williams
Title - Relentless (W40K)

First Officer Tomas Ward, of the space frigate "Relentless", has never seen real battle. The captain died months ago and Commander Ward took his own sweet time reporting the fact. Since then, Ward and his officers have patrolled the sector, but instead of boarding vessels for inspections of illegal items they simply take what they want out of the cargo hold, whether or not the ship boarded really had anything hidden or not. It all comes to a halt when the new captain arrives.

Captain Becket and his aide, Officer Samuel Warrant, are two survivors of a previous ship. The two have no idea about any of the corrupt schemes surrounding Ward and his men until it is too late. Unwilling to lose his "collection", Ward has decided that Becket has to die. It is planned during the stop on the planet Pontus. The scheme works out exactly as Ward planned, except that Becket's body is not found. The only mistake made was in assuming Becket is dead.

Becket has not only survived, but has also figured Ward for the weasel he is. Before Becket could settle on a plan of action, he finds himself conscripted instead. With all his injuries, no one looks close enough to realize who Becket really is. He, and hundreds more like himself, are forced to toil in the ship's lowest and most dangerous underbelly. And so begins Becket's ruthless campaign to fight his way back up through the ranks to seize back control of the ship and claim his revenge.

**** If you are expecting to read of space marines, heroic space battles, and loyalty to the Emperor, then this book is not for you. This story is all about traitors, greed, and mutiny. The character of Ward is well done, in a sleazy way. Readers will hate Ward immediately. The readers will feel the total opposite about Becket. However, I cannot help but feel that Becket, with all his battle experiences, should have seen through Ward and his closest officers much earlier on and done something about them. I would not wish to serve under one so blind about the officers closest to him. Still, ignoring that, the story is very entertaining and the author did a pretty good job on showing the less glamorous aspects of being on a ship. All-in-all, though the ending felt rushed I believe most will thoroughly enjoy this tale set in the W40K universe. ****


For your convenience you may read more about, or purchase this book, from Amazon by clicking HERE! Reviewed by Detra Fitch.


---
Author: Susan Grant
Title - Moonstruck (Borderland #1)

The war between the Coalition and the Drakken Horde has finally ended. The Drakken has surrendered. The Coalition has won. Now it is time for both sides to begin anew - as one. From here on out, the Coalition and the Drakken are gone. Now there is only the Triad Alliances.

Admiral Brit Bandar is the Coalition's most experienced commander. The merest whisper of "Admiral Stone-Heart" struck fear in the hearts of the Drakken. They knew that she held no mercy in her soul for them. Brit does not believe that the treaty will last for long. In all honesty, Brit did not want it to last. As yet, she has not killed enough Drakken to satisfy for the Arrayar Massacre, where she lost everyone she cared for.

Brit is ordered to the Prime-Admiral's headquarters; there, Brit receives command of the first Triad ship, the "TAS Unity". The name is apt, due to the fact that the crew has two hundred and twenty officers and enlisted personnel. (Sixty percent are Coalition, thirty-five percent are Drakken, and five percent are Earthlings.) Brit's biggest adjustment will be that her new second-in-command is not only Drakken, but Warleader Finnar "Finn" Rorkken. Every time she got close to capturing the pirate, something came up and made her duty-bound to break off the chase and go elsewhere.

Finnar could barely keep his ship running and his small crew from starvation when Prime-Admiral Zaafran orders him to report to his headquarters. Finn considers it to be a blessing that he and his crew are to be part of the "TAS Unity". However, they are startled to find themselves under the command of Admiral Stone-Heart. The Drakken Borderlands now have an air of acute desperation. With the implosion of the Drakken government, many are starving. But Finn, once known as the Scourge of the Borderlands, is determined to do well in his new position. He and his small crew will thrive within the Triad Alliances. There will be no more starvation or lack of medical attention.

Neither Brit, nor Finn, expected to feel the instant and strong attraction upon meeting. To Brit, he resembles her long dead husband. To Finn, she resembles a goddess. It soon becomes apparent that Brit intends to keep him at arm's length, but Finn intends to chase Brit's true affections the way she chased him through the Borderlands.

The reaction to the press release announcing the "TAS Unity" and its diplomatic mission came in the form of a band of terrorists slaughtering innocents. The terrorists expected the treaty to fail due to the Drakken-style execution of the murders. Instead, the entire, multi-national Triad crew go hunting their terrorist prey.

***** This tale packs a punch! Fans of the Honor Harrington series (by David Weber) will thoroughly enjoy Brit and Finn's story. Men, do not let the cover fool you. Even though there is romance between Brit and Finn, men need not assume that they will not enjoy this title. If Captain Kirk's dozens of romances did not churn your stomach, then neither will Admiral Bandar's.

I found this to be a well written story with an ingenious plot and a few interesting sub-plots among the crew members. (I hope to see more of Hadley in the future.) I could not help but give a spontaneous high-five when I finished this gem. *****


For your convenience you may read more about, or purchase this book, from Amazon by clicking HERE! Reviewed by Detra Fitch.


---
Author: Lucien Soulban
Title - Desert Raiders (W40K / Imperial Guard series #4)

An Imperial listening station's psykers laps into death seizures when someone from the planet Khadar sends a mortis-cry. However, intelligence says there is no expedition, no life, no anything on the uninhabited desert planet. Yet there is no mistaking the enigmatic call for help. The 892nd Regiment is sent to investigate.

The 892nd is a new regiment. It is compiled from the Turenag and Banna Alliances. This creates a huge rift between soldiers due to the fact that the two alliances have been enemies for too many centuries to bother counting. Colonel Nisri Dakar (Turenag) and Lieutenant Colonel Turk Iban Salid (Banna) have a hard time keeping their men from killing each other. The two leaders can barely tolerate each other, much less control their people. However, Commissars Rezail and Tyrell keep them all under control or simply execute the ones causing problems.

Trouble multiplies when (later christened) Cavern Balilica is located. Cavern Balilica holds layers of rich, verdant jungle. It is filled with an eco-system unlike any other seen before; and both alliances want permission to colonize Khadar. Most, but not all, hatreds are put aside when a new threat arrives in the form of a Tyranid Horde.

*** Never before have I seen such segregation among W40K soldiers and I hope I never will again. Who needs Chaos when regimental troops will simply assassinate each other? Almost half the book is bickering, accusing, slowly killing each other off. Once the tyranids enter the story, the two alliances begin to work together; however, the hatred still simmers. The story gets much more interesting as the different forms and weaponry within the Tyranids are revealed. Readers will also get the treat of seeing a tyranid psyker, a hive brain. That, alone, would make this book worthwhile. My opinion is that if you can through all the in-fighting and reach the tyranids, this becomes a great story by the end. ***


For your convenience you may read more about, or purchase this book, from Amazon by clicking HERE! Reviewed by Detra Fitch.


---
Author: Jeffery Thomas
Title - Blue War (A Jeremy Stake novel, Punktown)

Private Detective Jeremy Stake has chameleon-like abilities dubbed "restless skin". This mutation came in very handy during deep cover missions during the Blue War. The Blue War ended eleven years ago though. Now Jeremy keeps tight control on his features and tries not to look at anyone for too long, else his features will begin to mimic whoever he was looking at. For the most part, Jeremy succeeds. Yet every-now-and-then Jeremy forgets himself and finds himself with a stranger's face.

When Colonial Forces Captain Rick Henderson shows up, Jeremy knows something interesting must be going on. Jeremy has not seen Rick since their time together in the Blue War. Sure enough, Rick needs his help on Sinan, in another dimension. (Sinan was where the Blue War was fought.) A company named Bright Horizon has been working with the Jin Haa, creating little condo-type village complexes, in and around the capital city of Di Noon. No one seems to know why, but the smart matter used to make the village complex is not following the program originally placed. The smart matter is supposed to make the complexes and then stop. Instead, the smart matter has begun making a clone of Punktown, which houses millions of people. People are calling it Blue Town. It has already grown much bigger than it was originally supposed to and Blue Town does not look like it will stop growing until it reaches the size of Punktown. Should this happen, the cities nearby will be totally wiped out, including Di Noon. There may be a new war between Ha Jinn, Jin Hass, and the Earth Colonies too.

While the smart matter was consuming the area's vegetation to make a clone version of Punktown, it also seems to have consumed the remains of a few MIA soldiers. Three cloned humans are found in Blue Town. One of them, a five-year-old boy (nicknamed Brian), is alive!

**** If you read DEADSTOCK then you already know Jeremy Stake and his morphing ability. Since Jeremy spent four years fighting on Sinan, he already knows much of the surroundings and customs. It is also where he met Thi Gonh (Earth Killer) and had an affair for one week. Being back on Sinan, Jeremy looks up Thi to see how she is doing. Therefore, readers delve deeper into what happened during the Blue War, as well as into Jeremy's personal background. It all runs, like sub-plots, during the Blue Town investigation. By writing in this way, the author makes Jeremy much more realistic, more human. This story is more than worth your time and money to pick up! Author Jeffery Thomas has the most intriguing writing style I've seen in quite a while. ****


For your convenience you may read more about, or purchase this book, from Amazon by clicking HERE! Reviewed by Detra Fitch.


---
Authors: Anne & Todd McCaffrey
Title - Dragon Harper

During the Third Pass of the dreaded Red Star (three passes before the events of Moreta, six before the events concerning F'lar and Lessa's generation), a threat worse than the Thread arises. An epidemic is sweeping Pern, and it falls to unlikely heroes to save their world from influenza. Young Harper's Apprentice Kindan finds his woes over a star crossed romance to pale in comparison. However, with the sudden loss of critical records, the Pernese have little idea how to deal with the plague.

*** Though superior to the last few novels in the series, the magic that distinguished the first seven books in particular; the first trilogy, the Harper Hall, and Moreta, is just lacking. Long time fans will be gratified to learn more about this marvelous world and have some of the mysteries of the Ancients cleared up, however. ***


For your convenience you may read more about, or purchase this book, from Amazon by clicking HERE! Reviewed by Amanda Killgore.


---
Author: Dan Abnett
Title - Only in Death (A Gaunt's Ghosts novel, W40K)

The men and women of the Tanith First-and-Only, a.k.a. Gaunt's Ghosts, knew that this would not be an easy task, but when are they ever easy? Trouble is what they do. Now they are on Jago, a fortress world built along the trailwards salient of the Cabal System. As others are thrown into areas where the fighting is already intense, Gaunt's Ghosts' objective is Hinzerhaus, a labyrinth house full of hidden passages, surprises, and possibly something supernatural. Though no one has set foot in Hinzerhaus for decades, if not a couple of centuries, the lights are still on. Dim, but on, the lights pulse as if in rhythm to its own heart beat. The Ghosts are to find, secure, and hold it. They are to deny any attempt by the enemy to enter or pass through the area.

Each member of the team begins hearing odd sounds. Echoes from people that do not exist. Ghostly footsteps seem to come up from behind them, pass, and then continue on down corridors. Teammates, long dead, show up to offer tactical advice, give a heads up on incoming fire, or leave small gifts. To make matters worse, the enemy seem to know all the hidden passages and use the information to set up ambushes. Lack of water is a major problem. Snipers keep attention to the areas and nowhere seems safe choppers to land and deliver the much needed water or ammo.

Commander Ibram Gaunt does his best to keep his people alive as the situation continually worsens. Dalin Criid, the first son of the Ghosts, has Hinzerhaus as his first mission. He has to do more than prove himself. It just may be up to Dalin to save them all.

***** This is probably my favorite of the Gaunt's Ghost series. Not only is this story well planned and executed, but the strange happenings seemed to have no credible explanations. There were scenes that sent cold chills down my spine. The story starts out unnerving and keeps getting worse until the very end. For perfect effects, read during a storm at night. Military warfare meets paranormal in this Ghosts installment. Absolutely wonderful! *****


For your convenience you may read more about, or purchase this book, from Amazon by clicking HERE! Reviewed by Detra Fitch.


---
Author: Troy Denning
Title - Invincible (Star Wars)

The time to confront the man who used to be Jacen Solo has come, but inherent in the action are consequences that could damn the one who defeats him. Yet, because of his brutality and betrayal, such risks must be taken, thus forcing his parents, Han and Leia, Uncle Luke, and twin, Jaina, into the most painful and tragic situation since Obi-Wan faced Anakin over the volcano. Is there yet hope for redemption, such as his grandfather found, or is Jacen lost inside Darth Caedous forever, and what will his downfall or victory mean for the galaxy?

**** Though this is a violent and bloody story, there are aspects worth noting. Despite aging, Leia, Han, and Luke are clearly still powerful figures who are not ready to retire, much to the joy of those who grew up loving them. This is perhaps one of the weaker novels as many reviewers seem to believe, however, it is not at all bad and has many strengths for the more sentimental of us. Moreover, there is a preview of an upcoming novel that should be a must read for any Star Warrior. ****


For your convenience you may read more about, or purchase this book, from Amazon by clicking HERE! Reviewed by Amanda Killgore.


---
Author: Timothy Zahn
Title - Star Wars Allegiance

In the days shortly following the Battle of Yavin, Han Solo finds himself being sent on yet another mission for those crazy Rebels that he just cannot seem to get away from. While he, Luke, and Chewie go in one direction, Leia Organa has her own assignment from Mon Mothma. Meanwhile, Mara Jade is far more at ease with her force skills, albeit on the Dark side, than Luke Skywalker is with his Light ones. Her assignment as the Emperor's Hand takes her to the same planet the Falcon's crew is headed for. The real stars of this adventure are a bunch of AWOL stormtroppers who want to do the right thing and don't feel like they can uphold their oath to protect the citizens of the Empire as official servants of it. Having turned renegade, they will prove to be great allies for Luke and Han as they try to successfully complete their mission and get Leia to safety when she runs into the inevitable trouble.

**** Though until now, I had somewhat given up on the Expanded Universe novels as they did not retain the same emotions that the original trilogy inspired me with, at least, they did not for me, this book brings back that old "YES!" feeling. Having Luke, Leia, and Han back to being the people I fell in love with as a little girl made the prose sing for me. The plot was fun and fast paced, but didn't skimp on the characterization. If you've gotten bogged down trying to keep track of who is who, what the Vong or what have you are, and you have turned to fanzines in hopes of recapturing the magic of Star Wars, then add this book to your keeper shelf. It's got all the right stuff. ****


For your convenience you may read more about, or purchase this book, from Amazon by clicking HERE! Reviewed by Amanda Killgore.


---
Edited: George Mann
Title - The Solaris Book of New Science Fiction

This is a collection of sixteen stories by some of the best BL & Solaris Publishing authors. No need to worry that you will read stories from unknown writers, hoping to make it in the tough world of publishing. These authors have already proven their worth, most in Warhammer, W40K, Punktown, or some other well known series. Here is a list of the authors with a story in this book, as well as the title of a book s/he is known for:

Introduction by George Mann
Jeffrey Thomas (One of my personal favorites. Author of Deadstock.)
Neal Asher (Author of Polity Agent)
Jay Lake (Author of Mainspring) & Greg van Eekhout (Author of Show & Tell and Other Stories)
James Lovegrove (Author of Escardy Gap)
Paul Di Filippo (Author of Neutrino Drag)
Peter F. Hamilton (Author of The Dreaming Void)
Adam Roberts (Author of Gradisil)
Stephen Baxter (Author of Time's Tapestry)
Ian Watson (Author of The Inquisition War [W40K])
Mike Resnick (Author of the Starship series) & David Gerrold (Author of the War Against the Chtorr series)
Mary A. Turzillo (Author of Your Cat & Other Space Aliens)
Brian Aldiss (Author of Harm)
Keith Brooke (Author of Genetopia)
Simon Ings (Author of The Eye)
Tony Ballantyne (Author of Divergence)
Eric Brown (Author of Helix)

**** As with all anthologies, some stories are better than others. Every reader will have their personal favorites and possibly realize that there are a few other authors with writing styles they may wish to look in to. To me, the entire experience was like sampling various writing flavors to see which I loved best. I sincerely hope to see another such Solaris anthology in the future. ****


For your convenience you may read more about, or purchase this book, from Amazon by clicking HERE! Reviewed by Detra Fitch.


---
Authors: Various
Title - The Solaris Book of New Science Fiction: Volume II

iCity by Paul DiFilippo: People live in cities that can change formation over night.

The Space Crawl Blues by Kay Kenyon: Now there is QT, quantum teleportation. People can be instantly teleported to their destination of choice. But when people re-emerge on the other side, are they still the same?

The Line of Dichotomy by Chris Roberson: A team invades a bacteria farm in hopes of rescuing those trapped within.

Fifty Dinosaurs by Robert Reed: Kelvin has just turned twenty-one. The last thing he recalls is being at a bar. Now he finds himself in the company of a T-rex that can talk.

Mason's Rats: Black Rat by Neal Asher: Farmer Mason trains the rats on his farm.

Blood Bonds by Brenda Cooper: One twin sister lives in a virt bed due to an act of terrorism. The other twin goes to Mars in hopes of earning enough to help her crippled sister get surgery.

The Eyes of God by Peter Watts: Before traveling each person must go through a check point that reads minds.

Sunworld by Eric Brown: Yarrek has graduated and he parents finally tell him the truth about himself. Afterward, he is sent to Icefast to enter the office of the Inquisitor General.

Evil Robot Monkey by Mary Robinette Kowal: Sly may look like the other chimps, but he is much more.

Shining Armor by Dominic Green: A mining company prepares to invade the city. Their work will poison the water supply of the village. It is time to awaken the ancient Guardian.

Book, Theatre, & Wheel by Karl Schroeder: Lady Genevieve Romanal is under investigation to see if she is unlawfully educating her people or is a heretic.

Mathralon by David Louis Edelman: This mostly reads like a type of manual. It tells how to mine a mineral, Mathralon. This is followed by a few pages about the isolated people who do the actual mining.


Mason's Rats: Autotractor by Neal Asher: It is time, once again, for Farmer Mason to activate the Autotractor and send it out. The machine terminates vermin (except for his rat employees), ploughs, cultivates, and seeds the fields. Trouble arrives in the form of a suit from a health and safety agency. They want to exterminate all of Mason's rats.

Modem Timines, a Jerry Cornelius story by Michael Moorcock: In this story you will follow Jerry Cornelius (and sometimes see Mo). A bit of erotica is found in this tale as well.

Point of Contact by Dan Abnett: When a space craft lands and First Contact begins, will it be a historical event? Will our lives change for the better or for the worse? Or will we not really care?

*** Not as many good stories as the first volume, but this is still worth your time. None of the stories within are more entertaining than the two about a farmer named Mason and his intelligent rats. Like me, you will end this book with at least one new name in mind to search previous titles from. All-on-all, you will find this collection of stories a terrific way to spend a rainy night. There is simply no way to feel lonely when you are busy sampling the various treats from some of today's best BL sci-fi authors. ***


For your convenience you may read more about, or purchase this book, from Amazon by clicking HERE! Reviewed by Detra Fitch.


---
Author: Jim Erjavec
Title - The Caverns of Mare Cetus

Set in the Earth year 2165. The Explora Corporation sends ten people to inspect the caverns on Mare Cetus. Mare is an enigma to most. It sits at the edge of Tau Ceti's habitable zone. Though conditions are excellent for a thriving habitat of various species of life, Mare is void of any life whatsoever. Only Commander Hunter Larson knows at the beginning that the team is actually on Mare Cetus to lay claim on a large, priceless mineral deposit hidden deep within the caverns. Once known, the team members pack up to leave. Each member is an expert in their field. To lay claim on a stake is beneath them. However, once Hunter tells of the bonus they would receive if they remain, all agree to stay.

Renata "Rene" Stone is Second in Command, a pilot, engineer, and Cavern Scientist. Trent Logan is Third in Command. He is an archaeologist and robotics expert. Ramon Ramirez is a Subsurface Engineer and Groundwater Specialist. Arielle "Ari" Talarian is a Planetary Geologist. (Ramon and Ari are a couple.) Edison March is a Subsurface Engineer with a history in dentistry. Garrett Jansen is a former mercenary, now the Security Specialist. Devon Snow is an Internal Observer (IOB). Isis Sandale is a Biochemist subcontracted to Explora. Richelle Ivers is an Organic Sedimentologist, also subcontracted to Explora.

Shortly into the caverns, the robotics start disobeying commands and go rogue. Sometimes they actually seem to go beyond what is in their programming, as if they were actually thinking for themselves. Trent, the expert in robotics can find no possible way for this to be. When Hunter and Ramon cannot seem to stop bickering at each other, Rene must assume command. One team member dies and soon others are lost. Stranger still, instruments are now acting odd and a bio-scan shows that the team members are having abnormal spikes in their brain waves, pointing toward mental impairments. One catastrophe after another has each person looking at the others with suspicions. The worst part is that a few team members are positive they are being followed in the caverns even though no life registers on any piece of equipment. One member is attacked during a blackout, even though no one was close to her. Yet the scars support her claim.

Rene becomes the glue that seems to hold the group together. Each member is trying to sway Rene to their view, but with the outrageous changes in everyone around her, Rene feels alone. Unable to contact Explora or request help, Rene must keep the team moving toward safety, while avoiding rogue robotics out to kill them, possibly one or more unknown entities stalking them, mental disabilities showing in everyone (including herself), and more. Even with all this, Rene has no idea just how much trouble she is really in!

***** This is hard sci-fi. By that I mean you must read every word to get the full impact of everything going on and to ultimately understand what happens toward the end. Those who understand Spanish will be able to follow everything Ramon says. Most of the time he speaks English, but he often switches over to Spanish when talking to himself or making some sort of rude remark about someone in the party. Even if you read every single word, chances are you may not "get" the things mentioned or shown toward the beginning of the book unless you read it twice. (I did.) Personally, I love books that you can re-read and find things you missed the first time around. They are subtle things that most will not catch the first time.

The author has the option of stopping the story right here or continue another using some of the same characters. Toward the end of this story, the author gave many cool scenarios that could easily turn into future plots. I can only hope that Jim Erjavec decides to run with the Mendrax thread. *****


For your convenience you may read more about, or purchase this book, from Amazon by clicking HERE! Reviewed by Detra Fitch.


---
Authors: John Ringo & Travis S. Taylor
Title - Von Neumann's War

Approximately two years ago NASA, the European Space Agency, and the Russian Space Agency began to lose contact with probes that had been sent to the planet Mars. A little over one year ago, scientists at the Space Telescope Science Institute and NASA discover that the color of Mars was changing from red to gray. In a period of less than two years, Mars has been hyper-industrialized. It has been completely developed into a planet-covering grid of giant city-like structures. Recent studies of other planets in our solar system suggest that the outer planets, or their moons, have undergone the same transformations. It did not take long for the real situation to become clear; automated robots (somewhat resembling Starlings) from outside our solar system are transforming entire worlds to meet their goals.

Governments of our world are too late to figure out a way to keep the robots from landing on Earth. When the menace touches down, chaos reigns supreme. Weapons are useless since they seem to eat, or tear apart, metal. Armageddon may actually be near.

***** Much of this book is set in Alabama, around Huntsville. The story has a variety of characters that kept me thoroughly entertained while a complex plot kept me riveted. Traci, a Hooters' waitress and an astrophysics grad working on her master's, is spunky! There are two thirteen-year-old girls that are so smart they can be scary. As for the military, First Sergeant Thomas "Top" Cady is one bad dude! Whatever Captain Shane Gries wanted done, Top is the one who found a way to do it, while killing off as many enemies as possible.

It is not hard to see which parts were written by which author. When it came to the high-tech science stuff, rocket scientist Travis S. Taylor put pen to paper. When it came to making it the plot and story line work and smoothing out any wrinkles (so that the normal people, such as myself could understand what was going on,) brilliant John Ringo's pen is at work. Together, Ringo and Taylor are a force to be reckoned with. Excellent story that I highly recommend! *****


For your convenience you may read more about, or purchase this book, from Amazon by clicking HERE! Reviewed by Detra Fitch.


---
Author: Orson Scott Card
Title - A War of Gifts (An Ender Story)

Zeck Morgan's dad is the minister of a church. However, just because the father is a minister, it does not mean he is nice. Truth is, the father is physically abusive to Zeck. Zeck does not understand this. Zeck believes his father is "purifying" him. Representatives of Battle School test Zeck, find he has photographic memory, and whisks him off to Battle School. Zeck learns what they want him to, but refuses to participate in "killing" targets in the war games.

Even though one member of the Rat Army refuses to kill targets in the games, they are still in second place. At first everyone was upset that Zeck would not even try to help the team. Even so, they soon began to ignore Zeke. They did not really hate Zeke, they simply learned never to rely on him for anything.

In Battle School, there is only one curriculum: the strategy and tactics of war. Since the children are gathered from all nations, all races, and all religions, it makes perfect sense that there is no open observance of any religion. In Battle School there is no room for cultural differences.

When Zeke sees a member of the Rat Army quietly leave a Sinterklaas Day gift in another team member's shoe, he decides to take it up with Colonel Graff. Thus, a war of wills (and gifts) ensues, and it is a war that the staff of Battle School never prepared for.

***** If you look at this hardback book from the front cover, it is about 3/4 the size of a normal hardback book. There are approximately one hundred and twenty-five pages in it. That is why this book costs only about half the price of normal hardbacks. In this case, Orson Scott Card proves that size does not matter. If a reader sat down and read from cover-to-cover, as I did, it will take you around two hours, if that. However, I cannot begin to describe how awesome this story left me feeling. Once again, little Ender Wiggins shows his advanced maturity. The moral behind the tale is serious, very straight forward, and Card managed to tell it in a way that only he can. MAGNIFICENT! *****


For your convenience you may read more about, or purchase this book, from Amazon by clicking HERE! Reviewed by Detra Fitch.


---
Author: Linnea Sinclair
Title - The Down Home Zombie Blues

Bahia Vista ( Florida ) Homicide Detective Sergeant Theophilus Theo Petrakos thought he had witnessed everything. But that was before he walked into a residential crime scene to find a mummified corpse and a lap top unlike anything he has ever seen. When Theo finally returns to his home, he is attacked by what look like some sort of futuristic zombie. He is rescued by a lovely woman outfitted with an array of high-tech weaponry. Before the night is over Theo learns that the corpse and the lap top are just the beginning of a sci-fi movie gone bad.

Commander Jorie Mikkalah and her team are with the Guardian Force. When communications from a hunter agent cease, they beam down to Earth to find out why. They learn that the agent is dead; killed by a zombie. These zombies, originally created about two hundred years ago, were a mech-organic entity produced by her own government to help with space traffic. They were designed to operate in small herds, all under the control of the C-Prime, the largest zombie. Commands were issued to the C-Prime by her people, who then prodded the herds to work. If a herd member was destroyed, the C-Prime made another. But then a flawed program upgrade turned them into monsters. To fix this error, the Guardians hunt down the zombies. Problem is that the herd on Earth is far larger than any noted in history. Even worse, this herd is not only growing larger in bodies, but they are becoming more intelligent! It is Jories job to find out how and why, then to terminate the three hundred, or more, zombies on the planet without the nils (Earthlings) finding out that they are not alone in the universe. Success will gain her a captaincy.

Murphys Law kicks in immediately. The agent is dead and a nil, with weaponry training, is attacked by a zombie. Unable to let Theo remain on his planet and tell others about visiting aliens, Theo is beamed to the ship and readied for exile. To get back to Earth, Theo makes a deal. Theo allows them to implant a security device within him. Then he goes with Jorie and a hunting team back to Earth to complete Jories mission. With their agent dead, Theos knowledge of his area and people are vital to ensure success. But neither Theo, nor Jorie, expected to become attracted to each other.

***** Do not let the title fool you. These are not like the dead, brain eating zombies from horror movies. These creatures are more like the Borg from Star Trek the Next Generation. Trekkies and Jedi fans will be delighted with this story. There is a bit of romance, but most of the focus is on the plot. An engaging space episode that will engage the imaginations of readers for a long time to come! *****


For your convenience you may read more about, or purchase this book, from Amazon by clicking HERE! Reviewed by Detra Fitch.


---
Author: Matt Browne
Title - The Future Happens Twice
(The Pernennial Project, Book 1)

The synopsis on the back of the book does not touch about ninety percent of the story. My synopsis will give a much clearer idea to readers what is going on. Nothing over the half way point of this book will be told. I refuse to give spoilers. However, I do not believe the back of this book tells enough for readers to decide if this trilogy is for them or not. I, as the reader, would have liked to know what the project is actually about. Had I known, I would have picked up this book long before now.

Book One takes place in Reno, Nevada, 2064. Debrya Handsen is a thirty-three-year-old professor in computational linguistics. When offered a massive salary to join a top secret government project, Debrya leaves Minnesota and relocates to Nevada. She is eager to dive in immediately, even though she has no idea what the project is really about, only that it would challenge her skills in linguistic programming.

The project location is in a subterranean research facility. Alexander Johrd is over the computer science section of the project. The task of escorting Debrya around and explaining the project is delegated to him. Alexander notices that as he tells Debrya what is going on, she is attracted and repelled simultaneously. He knows that he must be careful as he explains the project. After all, most people would be appalled at first and no one wants to scare the new project member away. Debrya's role is vital.

The Pernennial Project's goal is to spread humanity across space. This way, should something happen to Earth and humanity be wiped out, the human race would have a chance for survival. The planet named Acantarius, located in the Omega Altaris System (over tens of thousands of billions of kilometers away), is the chosen destination. It will take a spacecraft around forty-two thousand years to reach it. To save most supplies (including oxygen, food, and the like), it is not human beings that are frozen on board, it is embryos. Four of the embryos are chosen to be the first born. The two androids on board will defrost the four when Acantarius is only twenty years away, watch over them as they mature in an artificial womb, and then raise the children as their own. The children will not learn that their parents are actually androids until their sixteenth birthday. The children will also believe they are quadruplets until then as well.

Of course, all of this must be tested. Using embryo-splitting technology, the project members have been making twins of each of the four embryos for many years. The current four believe they are actually in space, approaching Acantarius. They do not know that they are actually in a spacecraft, underneath a military complex on Earth. It is the next batch of twins that will actually be sent on the long interstellar trip. The four kids' entire lives, from birth and over sixteen years have been nothing but lies. Since the project leaders know the public would go ballistic when they find out, everything has been kept under wraps. Only the project members with blue badges know the full truth.

*** Be warned that this is a thick book, over seven hundred pages. It is the first of a trilogy. Book two is titled HUMAN DESTINY. Book three is titled THE ANDROMEDA ENCOUNTER. Due to the way the story is written, the plot is told many times. In my opinion, it is told too often. It is told to Debrya, then to the children, then slowly to a few public people... I cannot help but feel that this could have been written in a way that I, as the reader, could learn it as Debrya learned it. Then when others became involved or the kids learned the truth, I would not need to hear it retold and retold. Do not get me wrong; the way it is written works. It is just too repetitive for me.

The plot has been done before; however, author Matt Browne has given it much more thought. (In fact, there were times I believed Browne's version bordered on genius!) It seems as though the author did a lot of research before putting pen to paper, so to speak. I could not, and still cannot, stop wondering if something like this is actually going on in a secret remote location. The very thought is disturbing to me.

If you enjoy realistic sci-fi, this book is for you. I enjoyed it immensely. I only wish the plot execution had been told differently. Recommended! ***


For your convenience you may read more about, or purchase this book, from Amazon by clicking HERE! Reviewed by Detra Fitch.


---
Author: Jana G. Oliver
Title - Virtual Evil(Time Rovers Book II)

Something has gone wrong in the timeline, not a totally unexpected thing considering that time travel has been opened up as a leisure passtime for tourists, but now the Time Rovers have to fix it. Cynda has been sent back to Victorian London to repair the damage and finds herself neck deep in another serial killer case and facing old and new enemies. As she navigates through the dangers that go beyond those inherent in her profession, Cynda must also deal with the fact that something is wrong in her mind. Like many an agent before her, she is dealing with hallucinations; well, one; Mr. Spider, an arachnid that provides often unwanted advice on his own schedule. As the body count edges higher, Cynda may pay the ultimate price to save proper chronology.

**** The one complaint I have is that a glossary would have been useful to refresh my mind on the terms, as I've read more than a few books since the first Time Rovers charmed me. However, despite that handicapping factor, I thoroughly enjoyed this fast-paced mystery. If you love Doctor Who, then this is a must-read. The logical narrative is also imaginative and intriguing. Book three cannot come soon enough. ****


For your convenience you may read more about, or purchase this book, from Amazon by clicking HERE! Reviewed by Amanda Killgore.


---
Author: Ben Counter
Title - Chapter War (W40K)

The Soul Drinkers Space Marines are outcasts from the Imperium. They were hunted down due to the physical mutation of their gene-seed. But now they have stabilized their gene-seed. The mutation has stopped. They have new recruits from among the oppressed and rebellious people of the Imperium. For the last few months several of the novices had been earning their place in the Chapter. Finally, they are ready to fight as a Chapter again.

In the Obsidian system, on the planet Vanqualis, the Emperor's work is in dire need of being done. The planet has been invaded by the greenskins. They have asked for assistance, begged for it, from the Imperium, but by the time help would eventually arrive, it would be too late.

Chapter Master Sarpedon decides to help the people of Vanqualis cleanse their world of the orks. But the recruits have their own ideas.

**** This is the fourth novel in the Soul Drinker series. The first three could be called a trilogy. This addition could well be the beginning of a whole new trilogy. Author Ben Counter does a wonderful job of showing the inner turmoil, as well as the jostling of positions and challenges for domination within the Soul Drinkers. Bravo, Mr. Counter. ****


For your convenience you may read more about, or purchase this book, from Amazon by clicking HERE! Reviewed by Detra Fitch.


---
Author: Steve Parker
Title: Rebel Winter (W40K)

The story opens with Captain Grigorius Sebastev on trial for his actions on the ice-encrusted battlefields of Danik's World. The novel ends with verdict and a surprise. The rest tells the tale of what Captain Sebastev (A.K.A. The Pit-Dog, though few would say it to his face) and how he reacted. Captain Sebastev and his men of Fifth Company are in the Korris trench works, in the midst of a brutal battle with greenskins (orks) when the new commissar arrives and jumps into the fray.

Commissar Daridh Ahl Karif had made a powerful enemy (Lord General Breggius) and been redeployed to Danik's World. Yet Karif still took the newest (and only) reenforcement troop under his wing. The commissar instinctively knows that Trooper Danil Stavin would not last long on the front lines. Karif surprised everyone, including himself, when he requested Trooper Stavin be assigned as his adjutant. Trooper Stavin turns out to be a top notch adjutant. The lad is very good at keeping secrets. In fact, he has a few of his own.

The frekk hits the fan when Twelfth Army Command underestimates the Danikkin Independence Army (DIA). The rebels make sure they regret it too. Nhalich is the first to fall. Traitors from within and without crippled the Vostroyan army by poisoning food and saboteurs vehicles, weapons, and supplies. Sebastev and Karif come to quickly realize that Fifth Company may very well be all that remains of the Sixty-Eighth. As the company's number of men slowly drop from the four digits, to the three digits, and to the two digits, the Pit-Dog knows that with numbers such as these, there is no such thing as acceptable losses. Somehow, they must find a way to win the war from behind enemy lines, and get out alive, before all is lost.

**** The trial is an interesting way to begin this book. Not very original, but it works beautifully and adds a deeper meaning to the ending of the story. There are a couple of characters that I hope to see again in the future. Trooper Stavin is one of the most interesting, at least to me. Entering the battle at the young age of eighteen, and being a newbie, this character may have a fascinating future. I say this because not only is the lad toughened up a bit during this battle, but he has wonderful role models in the Pit-Dog, Karif, and the White Boar. It is my hope that the author, Steve Parker, consider giving this secretive lad his own novel or series. Such potential!

As for this story, it begins in battle and stays that way almost constantly. A few memories are added in to break up the continuous skirmishes. This will not be an easy one for readers to put down. Something is going on at all times. Fascinating! ****


For your convenience you may read more about, or purchase this book, from Amazon by clicking HERE! Reviewed by Detra Fitch.


---
Author: Richard K. Morgan
Title: Thirteen

"WOW, Morgan does it again."
When I read "Altered Carbon" I said it was the new book by which I would judge all others. Morgan just keeps writing excellent books in the "Used Future", and not just the same books with the same characters (which I actually wouldn't mind seeing with the Takeshi Kovacs series), but different people in different settings in different time periods... he constantly proves he's multi-talented and can write on any level. He writes the way I wish I could. His newest work, "Thirteen", is excellent.

I researched Morgan a bit and found out we are on opposite ends of the political spectrum, and I was probably misreading the social commentary written into his work, or maybe not, because as I have said before, "If the Left could accept guns, and the Right could accept drugs, we'd all be closer to the middle than most people think".

"Thirteen", was another of those books that I couldn't put down. "MP3 player in the pocket until it was done", etc... and then I had to reflect on it a few days to let it soak in before writing a review.

The Sex is hardcore, NOT for the Kiddies, but it's not just stuck in there "out of place". I didn't think it detracted from the story any.

I don't know if Morgan actually shoots a lot or not (Probably not, being an academic in the U.K.), or if he just sticks in "people being blown backward by gun shots" because people expect it due to TV (I suspect this is the case)... "Stopping power" is a myth (do the math, F=MA) except with artillery shells and the like, and Morgan knows that a table won't stop bullets (on TV people can hide behind cardboard boxes safely), but then he talks about people being blown out doors and windows from being hit by a slug. Still, minor technicalities aside (for whatever reason they are in the book) it's still an EXCELLENT book (did I mention it was an EXCELLENT book?).

**** I wish I could give it 4.5 stars, and the only reason I didn't give it 5 stars was because it wasn't quite "Altered Carbon", however it was better than "Market Forces", IMHO. ****


For your convenience you may read more about, or purchase this book, from Amazon by clicking HERE! Reviewed by Trip Williams.


---
Author: Eric Brown
Title: Helix

In the future, humanity destroys the Earth with their constant wars and by ravaging the land without giving anything back. Earth's end is in site. The European Space Organization (ESO) secretly builds a vast colony ship (named the Lovelock), trains key personnel to crew it, and readies over four thousand coldsleep pods for the humans chosen to begin life anew on another world. Terrorists object to anyone leaving Earth, thus ESO must keep everything as secret as possible. With only minor interference, the Lovelock launches, taking with it the only real hope the human race has for survival.

Five hundred light-years later (one thousand years standard Earth time), Lovelock is torn apart by a series of explosions. A skeleton crew is awakened from coldsleep and they must scramble to save the frozen colonists by crash landing on the nearest possible location: a polar section of a Helix - a vast, spiral construct of worlds, wound about a G-type sun. While most of the colonists remain in coldsleep, the four surviving crew members of the Lovelock proceed up-spiral in search of a habitable section. They will encounter extraordinary and vast landscapes, alien races, and begin unraveling the mystery of who created the helix.

Meanwhile, elsewhere on another tier of the helix, a race resembling lemurs has been under the control of the Church for millennia. The Church is all-powerful and makes all decisions for the people. Ehrin Telsa, owner of Telsa Dirigible Company, mans an expedition of the western plains for usable resources. Of course, the Church sends a representative with them, Elder Cannak. When they come across an alien (not human), the people on the expedition are amazed to learn that the Church already knew of the aliens and their strange technology, even though the Church swears no other race and no other world exists. Elder Cannak and the Church are hiding many secrets. While Ehrin wants to learn, Elder Cannak and the Church begin their well planned genocide of all alien races.

*** This novel begins with Joe Hendry on Earth as he is recruited by ESO. From then on, the book continues to follow (mainly) Joe for the entire story. The sections following the lemur-like race follows (mainly) Ehrin. However, the author does not do a good job of describing what Ehrin's race looks like for the readers until Joe's crew actually meets them, pretty far into the book. This caused me, as the reader, some confusion since I had already made my own mental image of the aliens and am suddenly forced into changing that image.

There was strife between two of the four surviving bridge crewmembers. When all became clear to me, I could not help but believe that the strife sections probably made for a sub-plot in the story during the author's writing, yet so much had to be cut (due to word count from the publisher?) that it ended up weak. All-in-all, this is a decent read. Not the author's best by far, but worth your time and money. ***


For your convenience you may read more about, or purchase this book, from Amazon by clicking HERE! Reviewed by Detra Fitch.


---
Author: Sandy Mitchell
Title: Duty Calls (A Ciaphas Cain novel)

Commissar Ciaphas Cain of the 597th Valhallan, our favorite reluctant hero, stumbles into action. Again. Along for the ride is his personal and odorous aide, Feric Jurgen. Jurgen's gift as a blank comes in handy, as does the huge melta weapon he so loves. This time Cain is assisting local forces on Periremunda to quell widespread civil disorder. Things turn out to be worse than Cain could have ever suspected. Inquisitor Amberley Vail is on the planet, though her presence is supposed to be a secret, following a lead to an ancient xenos artifact that Metheius had absconded with earlier. When it becomes apparent that Tyranids ('Nids) are not only already on the planet, but have already called in their Hive fleet, Cain knows that the frak has hit the fan around him again.

Commissar Cain becomes the public face of the Imperial Guard, thanks to the printsheets; something he truly hates to be. As such, assassins begin coming out of seemingly thin air, proving that Cain's troops have even more problems in the forms of genestealer hybrids and Psykers. Since 'Nids are bred for deception and camouflage, the horrors could be anywhere by now. To add to the chaos, The Order of the White Rose (convent of Battle Sisters) is being led by a woman named Enlantine who, to Cain's thinking, is out to prove that they can be psychotic Emperor-bothering harridans of the highest degree. To top it all off, Lieutenant Jenit Sulla is there and still attempting to batter the Gothic language into submissions with her lengthy narrations. How can the wily commissar ever hope to find the easy life he prefers?

**** This is the fifth installment of the Cain series, but all of you FNGs (frekking new guys) to the series will not find yourselves lost one bit. In fact, I have no doubts that you will scramble to locate the back list of Cain's saga. Afterwards, you will be eager for the advent of each new Cain adventure, just as I am.

Author Sandy Mitchell has done an incredible job of creating the main characters, especially of Cain who has become very real to me. Every time I hear his name I find myself smiling in memory of some sort of humorous situation he had managed to find himself within. Mitchell is to be commended for his achievement of bringing his characters to believable life. BRAVO! ****


For your convenience you may read more about, or purchase this book, from Amazon by clicking HERE! Reviewed by Detra Fitch.


---
Author: Will McDermott
Title: Lasgun Wedding (Necromunda novel #3)

In the nightmare industrial underworld of Necromunda, brutal gangs clash in the continuous battle to increase their standing with the decadent House families who occupy the uppermost spires of the teeming Hive City.

Kal Jerico thrives deep in the underhive as a bounty hunter. Though Kal is of House Helmawr and could live in the top level, he much prefers the underhive with his metal mastiff, Wotan, and the semi-companionship of two other bounty hunters, Yoland and Scabbs.

When the ruler, Lord Gerontius Helmawr (Kal's father), is assassinated, Kal Jerico is coerced (to put it nicely) into taking his place. Kal is now the target of assassins and is being forced into marrying a Spire noble. Kal has two choices: die or wed.

***** There are two previous titles about Jerico and his pals: Blood Royal & Cardinal Crimson. I have not had the pleasure of reading the two earlier titles; however, if they are even half as fantastic as THIS title is, then I would LOVE them! Even though I jumped into the series late, I never found myself lost, scratching my head in wonder, or confused. I easily immersed myself on the first page and never came up for air. This is a terrific read from start to finish by an exceptional author! *****


For your convenience you may read more about, or purchase this book, from Amazon by clicking HERE! Reviewed by Detra Fitch.


---
Author: James K. Burk
Title: Home is the Hunter (Story One)

When Rad's wild and careless ways earns him a bed in the trauma unit, his father cuts him off from the family fortune. Rad can either lie there until he dies slowly and painfully or his take a job offered by Compact, the trade alliance. Once Rad agrees, Compact pays for all medical expenses. Compact not only repairs everything broken, missing, or burnt to a crisp, but also adds components which will enable Rad to more efficiently do his job as an assassin.

His new name is Hunter. He is faceless, literally, allowing him to take on anyone's appearance. Compact sends Hunter to a few different tutors for special training. Once completed, Hunter begins to live up to his new name.

**** A spectacular tale that I wish could have been twice as long. Hunter's character deserves more than one book. The character should have a trilogy or series with various missions. James Bond would be nothing compared to Hunter's potential. ****




Flip the book over and start from the back for a second novel. (Hence the "Double Dog" label.)





Author: Lazette Gifford
Title: Farstep Station (Story Two)

Farstep had been the last station built, the farthest from Earth and the first real project for the newly formed Inner Worlds Council. Farstep Station was nearly completed, and had not even been fully staffed, when the colonies went to war over power. When the war ended, Farstep Station was all but forgotten until the commander suicided.

Commander Desmond Montaigne, new to the rank, is the son of Fleet Admiral Orlan Montaigne. To say Desmond and his father detest each other would be putting it WAY too mildly. Desmond has honor and intelligence. Orlan has betrayal and greed. So when Desmond arrives at Farstep Station, he is determined to be honorable, fair, and make things better for everyone there. However, Desmond knows within minutes of stepping upon Farstep that something evil is afoot. Worse, those directly under his command are in on whatever his happening and cannot be trusted. Desmond must find information and allies quickly.

**** A terrific tale that I also wish could have been twice as long. I could not help but feel as though too much was omitted due to story space. Perhaps some day the author will use this tale as an intro for a series about Farstep Station and its people. ****


For your convenience you may read more about, or purchase this book, from Amazon by clicking HERE! Reviewed by Detra Fitch.


---
Author: Jerry Pournelle
Title: Starswarm (Unabridged)

I think the Heinlein book others have referred to while discussing this book is actually, "The Moon is a Harsh Mistress", not "Citizen of the Galaxy"… and there ARE many similarities to TMIAHM (One of Heinlein's BEST IMO).

MANY of us grew up on Heinlein,. There's "young Heinlein" (directed mostly at kids, about kids).. and there's the "Older Heinlein" that is more adult oriented.

However, the genius in Pournelle's work is that he knows "people".

MANY of us that actually grew up to be Professional Engineers (and such) remember "Young Heinlein" and we went back to re-read those books as adults at some point, and then we are kind of disappointed at how "young an audience" those books were actually written for. Pournelle has taken a "Young Heinlein TYPE" of story, and written it for Adults. NO ONE likes thinking about their favorite TYPES of stories being "For kids"… Pournelle has bridged the gap.. many have tried to do it over the years (probably without knowing themselves what they were trying to do), but Pournelle has actually DONE IT (and probably KNOWS he did it).

***** Kudos Pournelle!!!! I'd give it 5 stars, except it's not "the book I judge all others by" (Richard K. Morgan's "Takeshi Kovacs" series)… however, I've already sold 8 more friends on buying it to read (or listen to)… It's that good.

There's just no GOOD way to explain the essence of the story itself except to say, "it's the Heinlein-type book you THOUGHT you were going back to re-read as an adult". *****


For your convenience you may read more about, or purchase this book, from Amazon by clicking HERE! Reviewed by Trip Williams.


---
Author: Dan Abnett
Title: Armour of Contempt (A Gaunt's Ghost novel)

When Commissar Ibram Gaunt left the planet Gereon, he promised he'd return with help to liberate the Chaos-held world. He expected the son of team member (Criid) to graduate RIP, become a Ghost, and go with them. Instead, Dalin Criid finished RIP (academy) only to be activated and thrown into war as a grunt soldier.

They all end up on Gereon, but in totally different sections. Dalin must fend for himself. Dalin must not only survive the hostile world and the Emperor's enemies, but also his own superior who seems to be very trigger happy (with rifle, gun, and whip) toward his own men!

*** NOT the best installment of the Gaunt's Ghost series. The battle scenes are realistically done and extremely intense. However, once RIP is over, there seemed to be more mundane "filler" pages than anything else. This is still a good read, but wait for the paperback version. ***


For your convenience you may read more about, or purchase this book, from Amazon by clicking HERE! Reviewed by Detra Fitch.


---
Author: Jeffrey Thomas
Title: Deadstock (A Punktown novel)

Punktown is a crime-filled metropolis on the colony world, Oasis. Jeremy Stake is a (mutant) private detective with chameleon-like abilities. If Stake looks too long at a person's face, his own face becomes a mirror image. Something Stake hates more than anyone could possibly know or understand. Stake's current assignment is to locate the missing, one-of-a-kind, living doll of teen Yuki Fukuda.

Yuki's doll is called Dai-oo-ika and had been created by her father, John Fukuda, owner of Fukuda Bioforms. The company not only creates limited editions of living dolls, but also grows battery animals as a food source. (Battery animals are rapidly grown by the thousands in great tanks of nutrient solution, minus heads, feathers, and other unneeded parts.) Yuki's doll had been stolen out of her locker while she attended class. The only person Yuki feels could possibly hate her enough to consider doing this is Krimson Tableau, the daughter of a business rival. No one knows where Krimson disappeared to on the day Dai-oo-ika went missing. Some say that Krimson had run off with her older boyfriend, Brat. However, Brat has also disappeared.

The Folger Street Snarlers, Brat's gang currently lead by a man named Javier, goes searching for their missing brother near the apartments of Steward Gardens. The apartments had been created on the prime land location of Beaumonde. Yet, the apartments had never opened for business and still sit empty. Upon entering the building, the Snarlers, learn that a mutant gang called the Tin Town Terata are already within it. Worse, the Tin Town Teratas have been trapped there for over ten days by some bio-engineered humans without faces. These faceless humans are referred to as "Blank People". And the Snarlers begin sharing the Teratas gang's fate. The gangs must team up to find a way to escape. Unable to call for out for help, the Blank People are slowly killing off the gang members.

Meanwhile, Dai-oo-ika pines away for his young mother as he struggles to survive and understand what is happening to him. Dai-oo-ika begins growing in size, intelligence, and resentment toward others. The doll will soon become a danger to all living beings.

**** Fans of the classic cult movie "Blade Runner" will absolutely LOVE this novel. The author, Jeffrey Thomas, has added several items and flash backs (Stake's) that do not truly matter to the plot and/or story line, except for a small reference near the end; however, I found them to be extremely creative and never got bored. If P.I. Jeremy Stake has a future assignment published, I hope to be first in line to read it. I believe Jeffrey Thomas possesses a riveting imagination and I am hoping for more on this mutant character. ****


For your convenience you may read more about, or purchase this book, from Amazon by clicking HERE! Reviewed by Detra Fitch.


---
Author: David Weber
Title: Off Armageddon Reef (Audio Unabridged)

I have always wanted to write a (Science) Fictional account of how Starship visitors to earth may have gotten stranded here thousands of years ago, and then looked at our Bible from the point of View of them trying to survive on our world amongst indiginous (yet primitive) people of the time... My Friends told me it would be too controversial, and I'm NOT a great writer, so I shelved the idea.

I can rest easy now.. the book has been written FAR better than I EVER could have hoped for or imagined, and the problems inherent in writing that type of book have been deftly sidestepped.

I admit I thought at first, "Great book!", then as I listened more I thought "Oh No, 27 more hours of this".. and then back to "GREAT BOOK!!!!!"

It got back on track of, "GREAT BOOK!", and stayed there... and it's left wide open for, what I hope are, many other books to come.

As an AVID and long term Sci-fi reader, I can usually guess the outcome of each plot or situation as the book goes along, and usually guess the ending pretty closely by about a quarter of the way through a book. A good writer gives you "Choice one, or Choice two" as an outcome of a situation in a book, and it's usually pretty easy to tell which one is coming.

A GREAT writer makes you say, "Ah! A THIRD (or FORTH) choice I didn't see!" And THAT'S really what reading sci-fi is all about, right? The Entertainment, Wonder and stirring of the imagination that seems to become deadened as you read more and become wise (and jaded) in the ways of most writers.

The Only time I think Weber can be better is when He's in League with John Ringo (Which he doesn't seem to be in this book).. but the book is simply awesome. I would have given it a 5 star rating, except it's not "Altered Carbon".

***** I am glad to see Fine Authors putting out more thought provoking and deep sci-fi, rather than the pabulum that is usually shoveled off on us, predictable, and almost written to formula.. Weber can't be accused of EVER fitting into the latter mold. *****


For your convenience you may read more about, or purchase this book, from Amazon by clicking HERE! Reviewed by Trip Williams.


---
Author: Susan Grant
Title - My Favorite Earthling

Keira, warrior-queen of the galaxy, is famous for her beauty and her mastery of weapons, especially plasma swords and daggers. Keira has never had a real friend. She was thrust into her queenly role as a child, when her entire family was killed in "a terrible accident". Keira prefers to let parliament deal with major issues while she does little as possible. Keira wishes only to be left alone and unwed. But when a little planet called Earth seems to actually threaten her world with its fleet of spaceships and advanced technology, the fate of her people rests in Keira's hands.

Jared Jasper's family has always been in the spot light. However, Jared prefers not to be. Jared is a Sacramento real estate developer and a fighter pilot (F-16) in the national guard. That all changes when he enters a space ship, gets connected (via video monitor conference call) to an unknown lady, and lets his mouth run wild. Jared's biggest mistake is giving the sexy lady his code name "The Prince".

It is not long before Jared learns that the lady on the video screen was the warrior-queen of the galaxy! The queen now wishes (A.K.A. demands) Prince Jared wed her to form an alliance between Earth and the Coalition. This will present a united front to the Drakken Horde, their common enemy. Playing dutiful consort to the reigning queen is listed LAST on Jared's To-Do-List. Yet in exchange, over six billion people on Earth will live safely and have safer, brighter future. Well, Jared may have to wed the queen, but that does not mean he has to be a meek mate. Little "Sunshine" is about to learn that she has met her match.

Meanwhile, unknown to Jared or Keira, the enemy has slipped inside. "Terrible accidents" begin anew. Jared must open Keira's eyes to the danger and together they must save the galaxy from the latest Horde plot.

***** This Science Fiction/Romance may target the female audience, but do not be fooled into thinking that men could not easily find themselves enthralled by this novel. Author Susan Grant writes in such a way that appeals to both genders. In this title, there is not only an Alpha Male, but also an Alpha Female. Readers view the situation through the eyes of BOTH main characters. The writing is in no way stilted. The entire story flows smoothly. I could almost feel as though I were there, watching it all from the shadows. You do not HAVE to read the first book (Your Planet Or Mine?) to fully enjoy this tale. I did not; however, I will certainly be looking forward to the next book in this series. An extraordinary tale. *****


For your convenience you may read more about, or purchase this book, from Amazon by clicking HERE! Prefer Barnes & Noble? Click HERE! Reviewed by Detra Fitch.


---
Author: Linnea Sinclair
Title: Games of Command

Lady Sass had been a merc, a rim runner from Kesh Valirr. Then "Ace" Edmonds, of the United Coalition (U-Cee), gave nineteen-year-old Lady Sass an offer to legitimately become a part of the U-Cee Fleet. Lady Sass jumped at the offer. "Lady Sass" went to prison and died.

Commander Tasha Sebastian's past looks legit. Very few knew Tasha's history as Lady Sass. There is now a new Alliance between the Triad and the U-Cee. Tasha is one of the first transferred (merged) as part of the Alliance Personnel Integration Program. Problem is that Tasha finds herself serving under her former nemesis, Admiral Branden Kel-Paten. Kel-Paten is a biocybernetic officer. He can "spike into" his Triad huntership, the Vaxxar, at any time and actually become a large part of the ship! It is said that the "Tin Soldier" is more 'cybe than human. Neither Tasha, nor Ace, could understand why Kel-Paten had personally requested Tasha Sebastian be transferred to the Vax. He even allowed Tasha and his new Chief Medical Officer (CMO), Doctor Eden Fynn, to bring their pet furzels with them! However, the two furzels, Tank and Reilly, are more than anyone could possibly imagine.

Wanted rebel Jace Serafino literally tears out of a vortex and ends up in the Vax's sick bay. Eden must keep the pirate alive for interrogation. Jace is supposed to have information to help the Alliance, but he also has information that could expose Tasha's past and rip the Alliance apart. Then Eden finds out that Jace also has an implant that only his unconscious self is aware of. As a touch empath, Eden must bring Jace's split personality together if the much needed info for the Alliance is to be received.

At the same time, somewhere aboard the Vaxxar, resides a dangerous entity. It quietly waits bides its time. And only two playful furzels sense its deadly presence.

The Tin Soldier and Lady Sass must team up, put all their secret cards on the table, and learn to trust each other. They find that together, they make one hell of a team!

***** Author Linnea Sinclair NEVER fails to please! I am, once again, in awe of this author's ability to spin complex webs within multiple plots. This one is NOT TO BE MISSED! *****


For your convenience you may read more about, or purchase this book, from Amazon by clicking HERE! Prefer Barnes & Noble? Click HERE! Reviewed by Detra Fitch.


---
Author: S.L. Viehl
Title: Plague of Memory (StarDoc novel)

As the story opens, Dr. Cherijo Torin has returned safely to her ship and been reunited with her husband, Duncan Reever, and her daughter, Marel. However, she has still not regained her memory. She does not remember anything previous to the ship wreck (in the previous book, REBEL ICE). In Cherijo's mind, she is :Jarn". Jarn has been reading Cherijo's journals in hopes of understanding the miraculous things people have been telling her about. Yet Jarn fears recalling her memories at the same time. The person Jarn once was would never have picked up a weapon, much less used it. The new Jarn proudly wears her daggers in plain sight and looks for each person's weakness to exploit rather than listening with trust. The Jorenians are nervous around Jarn due to the wariness in her eyes. Even the cats in her apartment fear Jarn. After all, on the ice world cats were vicious predators and Jarn's maternal instincts to protect Marel are not easily overcome.

The Peace Talks between the reptilian Hsktskt species and the League are now in jeopardy. The Hsktskt demand that Cherijo come to their planet, Vtaga, and help them defeat a horrible plague that is quickly killing off their race. Jarn goes and meets ChrrechoVa "ChoVa", the personal physician to the Hanar. (ChoVa is one of the Hsktskt babies that Dr. Cherijo delivered in one of the earliest books, at the peril of an entire medical facility.) The plague is unlike any known before and Jarn soon realizes that the answer may lie in the past. Jarn must probe into the past of the Hsktskt race, as well as, Cherijo's.

At the same time, outlaws are attacking various places on Vtaga. They even go so far as to kidnap Jarn. The worst part, though, is that the leader of these outlaws is almost identical in appearance to someone from Cherijo's past. It is a complication that may very well rip the Peace Talks to shreds.

*** I was ready to write off this series after the disappointment of Rebel Ice. However, the author has returned to writing in the First Person style and Jarn has grown a spine. The spine has not totally solidified as yet, but it is well on its way and things are looking up. In my personal opinion, it is time to end Cherijo's series and begin a new one on Marel's adult life. ***


For your convenience you may read more about, or purchase this book, from Amazon by clicking HERE! Prefer Barnes & Noble? Click HERE! Reviewed by Detra Fitch.


---
Author: Various
Title: Tales from the Dark Millennium
(W40K anthology)

The Falls of Marakross by Steve Parker
Interrogater Chaplain Artemius Grohm of the Dark Angels is after a dark traitor in order to bring redemption to his Chapter.

Vindicare by CS Goto
The Tempest of Blades descended onto Orphean Trine seven days ago. It is up to the assassin Nyjia to save the last remnants of her world.

The Prisoner by Graham McNeill
Orina Septimus is a lethal world. Its acid ocean surrounds the Zhadanok Prison Complex, that has received a new and dangerous prisoner. This prisoner is about to make the prison into a slaughter house.

The Invitation by Dan Abnett
Pavlov Curtz, Regent of Kaerograd, hired Lowen Tegget, a headhunter, to track and capture the mass murderer hiding in Namgorod. But when Canoness Olga Karamanz arrives with two battle-sisters, Curtz realizes things are worse than he could ever have imagined.

The Balance of Faith by Darren-Jon Ashmore
Sister Hospitaller Verina is known as the most devout surgeon to come out of her order for generations. Verina and the remnants of the Hyrusian Guards are holding back the enemy to buy time for one of the evacuation centers at Eretov spaceport. Within hours, fifty Word Bearers (towering, dead-eyed monsters of Chaos) will overrun them. All is lost. But the words of Lord Crucius, a dying Dark Angel, helps Verina decide what the next move will be.

Gate of Souls by Mike Lee
The planet Dirge may be bleak, but it is rich in mineral resources. Thousands of prospectors die daily, yet still more come. Recently, a new cult has spread among the population. Colonel Ravin of the Terassian Dragoons has no idea how deadly the tide has turned until Inquisitor Alabel Santos arrives to inform him. A Chaos warship may be hiding close by. Santos believes that the beasts of Chaos are not mining for resources, but are actually excavating for something in particular. And may the Emperor save them all, because it now looks as though Chaos has found what it's been searching for.

Fate's Masters, Destiny's Servants by Matt Keefe
Captain Elogos of the Ultramarine chapter is amazed to learn that his ship has received an Ultramarine distress signal. He and three other captains follow the transmission source to a far distant planet. Records state that no Ultramarines have ever been to this planet, yet they find a primitive fortress that bears all the marks of the Astartes. Upon inspection, the symbol does not match any in the Chapter's long history.

Tears of Blood by CS Goto
Master Kalidian Axryus of the Dark Angels turns his strike cruiser in the direction of the Tyrine system, just inside the fury of the Maelstrom. Unencrypted, repeated signal of warning from the system reports of things which lead Kalidian to believe a renegade Space Marine resides there. At the same time, a little girl named Ela is the only seer to receive glimpses of the terrors that lay in wait for her planet, Kaelor. This innocent little girl may be Kaelor's only chance of survival.

*** Eight good stories of the W40K universe reside in this anthology for fans of the series and games. One of the best things about the W40K novels is that the reader never knows if good or evil shall stand triumphant in the end. However, in this dark and depressing anthology, evil always seems to win. Each story has lots of battles and a couple have some very interesting twists; however, often I ended a story with the feeling that much was left unread. One story left me feeling as though several pages had been ripped out of the novel. I was left wishing that I had never began the story because there was no ending. All-in-all, this is good reading, but nothing special and not worth paying full price for. ***


For your convenience you may read more about, or purchase this book, from Amazon by clicking HERE! Prefer Barnes & Noble? Click HERE! Reviewed by Detra Fitch.


---
Authors: David Weber & Linda Evans
Title: Hell's Gate

The Union of Arcana thought that they were the only human society which existed. They have expanded through naturally forming portals that link parallel universes. Of course, there was a prodical for peaceful first contact should they ever encounter another human society. Yet since no other society had even been found in their century and a half of exploring and mapping Multiverses the prodical seemed a mute point. But that changed the instant an Andaran Scout met a Sharona human. No one will ever know which man fired first.

Hundred Jasak Olderhan was in command of the military unit exploring the new area. Not wanting a second disastrous confrontation and still hoping for possible peace, he began a hunt for the other humans and made sure his men knew not to open fire unless attacked. Unfortunately, Fifty Garlath disobeyed those orders and killed an unarmed man that had been trying to peacefully communicate with him.

The other human society, Sharona, had been exploring the Multiverses for a long time as well. However, the Sharonian group was made up of civilians and their task was to simply survey and map. The group defended themselves well, but in the end only two survive and are taken prisoner. Shaylar and her husband, Jathmar, had been devastated as the fireballs rained down upon their small group. Shaylar established a telepathic link with another "Voice" (telepath) far away named Darcel. As Shaylar fought for her life and watched those around her burn alive, Darcel could See, Hear, and Feel everything as if he were there...until Shaylar was knocked unconscious.

The Union society had been built with a MAGIC foundation and could not understand how the other society had survived without it. The Sharonian society had been built on a foundation of something called SCIENCE and knew nothing about magic. Neither society understood the other and events were beginning to roll out of control and into war!

***** This is a blending of two exemplary talents by authors David Weber and Linda Evans that will have you begging for more. Having read both authors previously, I could often tell which author did major work on each section. However, there are several sections where the line between the authors blurred. As the reader, I was treated to intelligent tactical strategies and politics. Yet I could easily sympathize with the horror and grief both societies went through. The novel succeeds in telling the view from both societies, not just one. All-in-all, an outstanding beginning for what may very well be one of the best sci-fi series of the decade! *****


For your convenience you may read more about, or purchase this book, from Amazon by clicking HERE! Prefer Barnes & Noble? Click HERE! Reviewed by Detra Fitch.


---
Author: David Weber
Title: Off Armageddon Reef

In the early part of the twenty-fifth century, the Gbaba had succeeded in almost making humanity extinct. Had the Gbaba known that even one human remained, they would have hunted him down and finished their task. In a last desperate move, the people under Admiral Pei gave up their lives to insure that a few human beings slipped away without the Gbaba's knowledge. It was called Operation Ark and was to create a refuge for humanity without the betraying high-tech spoor which might draw Gbaba scout ships to it. The colonists aboard the Ark would sleep for many, many years.

The sleeping colonists had volunteered to have false memories of a false life implanted. None of them expected the colony's chief administrator, Langhorne, and the colony's chief psychologist, Bédard, to also program them into believing that Operation Ark's command staff were gods. There were quite a few among the command staff who balked at the notion of people actually worshiping them, mere humans no matter how advanced in technology, but it was too late. The deed had been done. A short revolution ended with the deaths of all the command staff.

The colonists led simple lives on the planet they named Safeholden. Invention, progress, change, any advancement at all is strictly forbidden. In orbit, a surveillance system still sweeps the planet, automatically striking anything that emits tech spoors. The colonists believe these rare blasts to be lightning bolts from their god, Langhorne, to keep them in line. Even in death, Langhorne would have won had it not been for Pei Kau-yung and a few select others. Kau-yung's elite few hid a PICA (Personality-Integrated Cybernetic Avatar) deep beneath a mountain. It looked, thought, felt, and basically WAS the human female named Nimue Alban. The biological Nimue had been one of the more brilliant tactical officers the Terran Federation Navy had ever produced. She had been one of the many that sacrificed her life for Operator Ark to succeed. A PICA may not have a heart, but it is identical to a real human, fully functional. This Nimue can eat, sleep, bleed, feel emotions, and more. However, this Nimue can do so many things that a real human could never accomplish. Kau-yung also left Nimue several high-tech gadgets. But nothing that would attract the attention of the orbital surveillance system. This Nimue "slept" beneath the mountain until Kau-yung's recording "woke" her up...750 years later.

Nimue Alban's task is to undo the mess created by Langhorne and Bédard's extra programming to the colonists. She is to restore the rich, varied heritage to the humanity from whom it had been stolen. And since this Nimue is 98% as real as the biological Nimue, she takes her tasks very seriously indeed.

**** Author David Weber never writes a short novel. This is because he is so descriptive, especially when it comes to weaponry and tactical maneuvers. There is absolutely no way that I can write a clear, concise synopsis of the book without it being over triple the size of this one. However, I believe I managed to give enough so that potential readers can decide whether or not this book is one they wish to purchase. This is the first of a new series by Weber, who has taken the sci-fi community by storm since his first Honor Harrington novel was debuted. And it has created a solid foundation upon which the rest of this series will build upon. Very well done and highly recommended!


For your convenience you may read more about, or purchase this book, from Amazon by clicking HERE! Prefer Barnes & Noble? Click HERE! Reviewed by Detra Fitch.


---
Author: C.C. Ekeke
Title: Star Brigade: First Renaissance

By the year 2403, Terra Firma or Earth, the original home planet of human beings, is gone…destroyed by the actions of a tiny terrorist cell, whose members came from an telepathic alien race, the Korvenites, but their extreme views and actions are unrepresentative of the overwhelming majority of the Korvenite species. The Korvenites were not alien to Terra Sollus, humanity's new "home" and seat of the Galactic Union of Planetary Republics, an alliance of several sentient species, including humans, but excluding the Korvenites, who have been shunted aside and their issues ignored. After the terrorist attack on Earth, all Korvenites were rounded up and shipped to "Internment Protectorates" off of Terra Sollus—for their own safety, of course—faster than you can say Japanese-American Internment Program.

To protect and defend the Galactic Union there are many resources available, but none has proven as able, courageous, well-trained, or unwavering in the performance of their duties as the Star Brigade Special Forces. Unfortunately, the Star Brigade and its specially talented and enhanced Brigadiers are under attack by enemies that transcend the stars and the boundaries of species…politicians and bureaucracies. If the Star Brigade is to survive, they will need their most able Brigadier to return to active service. Sadly, that Brigadier, a human, Habraum Nwosu, hasn't been going through the best of times, either.

While the Star Brigade is having its painful dramas, Maelstrom, a telepathic and telekinetic Llyriac (priest) of great psionic strength, who would free his exiled and captive fellow Korvenites and reclaim Terra Sollus, after ridding it of all non-Korvenite filth, especially humans, is becoming strong enough to make his power and threats felt within the Galactic Union; even reaching out to touch Chouncilor Ari Bogosian, the leader of the Galactic Union. The timing, in political terms, couldn't be worse—it is the eve of the signing of a trade agreement with the Kedri, a large non-human species and a powerful empire.

Tough times call for tough measures and the Star Brigade is called to reconstitute, reorganize and serve the Galactic Union, only to have its own leaders wonder if, with the ranks desperately thinned of experienced and capable Brigadiers and plagued by the interference of political manipulators, they can accomplish their missions. Their new commander, Habraum Nwosu, has a hold card, Marguliese, a cybernetic organism who saved his life, even though they were on opposite sides, during the Ferronos Sector War War, but her/its presence and her/its effects on the outcome of the Star Brigade missions and the internal morale of the Brigadiers are questionable.

Can Habraum, Honaa (a reptoid Rothorid), Sam (a totally female Earthling), Liliana (a human female physician) , Khrome (an almost indestructible Thulican), and the rest of the Star Brigade evolve into an effective and formidable combat unit and save themselves and the Star Brigade, much less the Galactic Union and the sentient species of which it is composed? Who is the enemy…Maelstrom and his band of Korvenite followers or are there other enemies? What is justice and how will the Brigadiers react to attacks on their moral courage, something that most never thought would be an issue? If the hook isn't firmly set and you aren't searching for ways to get a copy of the space opera Star Brigade: First Renaissance as soon as possible, then I have done C.C. Ekeke an injustice with this synopsis.

***** If you're getting the feeling that Star Brigade: First Renaissance is not just another cookie-cutter, formula driven science fiction novel, you right. It's layer after layer of superb science fiction by first time novelist C.C. Ekeke…a real treat for this book reviewer.

Ekeke has spent a long time developing the characters and getting this plot of Star Brigade: First Renaissance the way that he wanted. In a telephone interview with this charming and passionate man, he shared more on the process than is available on the Star Brigade website (visit it at http://www.shatterhouse.com/index2.htm ; it is better after you read the book). I was impressed with his desire to create a universe that is so much richer and interesting than the often trite, human and male dominated, diversity lacking universes in the jejune novel tales often thrust upon science fiction readers.

Ekeke succeeds in his goals. His "good guys & gals" are far from perfect and his bad guys are not caricatures of evil who lack moral justification for their ire. Human and aliens both have depth of character that is deliberate and this is often lacking in the work from many first-time science fiction novelists. Humans are a part of the Star Brigade universe, but they do not overshadow the other species. The subplots are intriguing, ambrosial and leave the reader craving more, and more, and more.

As I read and then reread Star Brigade: First Renaissance (it's one of those books that is almost impossible to put down once you get into it), I found myself comparing C.C. Ekeke to David Weber, C.J. Cherryh, Orson Scott Card, David Drake, et cetera, and firmly believe that, if he continues with this quality of work and can meet the demands of potential publishers and a loyal following of fans, C.C. Ekeke is going to be a new and very large voice in the genre of science fiction. I eagerly and anxiously await the next novel in the Star Brigade "space opera" series and recommend Star Brigade: First Renaissance wholeheartedly to science fiction lovers (buy it and treat yourself to a good read…you deserve it). I hope that the powers-that-be at publishing houses, e.g. Toni Weisskopf and the people who work for her at Baen Books, really give C.C. Ekeke a hard look. If he has what it takes to go the distance and they miss out on getting C.C. Ekeke into their stable of authors, I suspect that they'll regret it more than people who didn't buy Pfizer stock just before the FDA approved Viagra. You don't have to be an astronomer to see the birth of a star, and, in my opinion, the arrival of C.C. Ekeke into universe of science fiction literature is the dawn of a star who, with continued hard work, appropriate grooming and a bit of luck, will mature into a stellar science fiction phenomenon. *****


For your convenience you may read more about, or purchase this book, from Amazon by clicking HERE! Prefer Barnes & Noble? Click HERE! Reviewed by Dr. Phil Rhyne.


---
Author: Catherine Asaro
Title: Alpha (Sequel to Sunrise Alley)

Alpha is an AI, an android. She is a deadly biomechanical construct. She may very well be one of the most sophisticated android-AI combinations ever created. And it is all wrapped up in a gorgeous package. Charon, the most brilliant and ruthless criminal of the twenty-first century, made Alpha for much more than just to be his forma companion. Alpha is the prototype for a new generation of warriors. It is believed that every copy Charon had left of himself has been located, contained, and deleted. Even so, Alpha is determined to complete the duties assigned to her. It seems that Charon had the foresight to have back-up orders ready for the slight probability of his demise.

Lieutenant General Thomas Wharington is the only person Alpha will speak to. His superiors want Alpha dismantled and studied. Thomas believes it would be murder and convinces them to give him time with Alpha to see if he could get the wanted information out of her.

When not with Alpha, Thomas is at home, caring for his three-year-old granddaughter, Jamie. Both Jamie's parents are out of town (work related) for a few days. Thomas is amazed at Jamie's intelligence. At her young age she has the capability of understanding high school level mathematics and college level computer analyzations. Thomas wants her tested.

It is about this time that Alpha escapes from an "escape-proof" compound. She kidnaps Thomas and takes him to one of Charon's hidden installations. Alpha still refuses to tell Thomas what her orders are, except to say that Thomas must be brought in alive. This is difficult since Thomas has frequently been having cardiovascular problems. Add to this the difficulty Thomas has simply to walk due to Alpha accidently breaking one of his legs. (Well, heck! She did not realize that humans were so fragile!)

Alpha has constantly told everyone that she is an android without free will and that she does not have emotions, wants, or desires. Yet Thomas is beginning to believe that Alpha's mesh code is evolving on its own, without her specific direction. Is she still an "AI"? A machine with complex programming? Or is she becoming an "EI"? Evolving into a sentient being with a conscience and emotions? What are her orders? Will she continue to carry out these unknown orders? There is simply no way to know.

***** This novel picks up three weeks after the previous novel "Sunrise Alley" ends. Sam and Turner play brief roles. I enjoyed seeing how their unique situation was going. BART plays a few minor parts as well. Author Catherine Asaro can either stop this story now, since it ends at a good place, or she may publish (at least) one more novel with these characters. I would be very interested in reading a novel with Jamie as a main character, but only if she is an adult. This is a world of potential for the author in Jamie's grown character. I can only hope the author uses it. Extremely well done! A stellar series! *****


For your convenience you may read more about, or purchase this book, from Amazon by clicking HERE! Prefer Barnes & Noble? Click HERE! Reviewed by Detra Fitch.


---
Author: Catherine Asaro
Title: Sunrise Alley

Dr. Samantha "Sam" Bryton is one of the top in the biomech field. Unlike most research scientists though, Sam believed there were ethics even when dealing with EIs. There is a difference between AIs and EIs. AIs are artificial intelligence. Androids. EIs, however, are evolved intelligence. In this day and age, most humans are part biomech. As long as over fifty percent of the person remains human, the person is considered alive. But if the human is over half mesh, then the human is no longer considered human or alive. Unlike AIs, all EIs can evolve. The thin line deciding where humanity ends and mesh begins remains unknown. To Sam, EIs should be treated humanly. Sam "retired" from BioII when her husband, Richard, died due to experimental components used in creation of forma bodies.

One morning, after a storm, Sam goes walking upon her private beach to discover a shipwreck with one survivor, Turner Pascal. But records show that Turner died previously. She learns from Turner that he really did die, but he woke up to find himself in a lab and being experimented on by a mad man known as Charon. Charon is the most ruthless criminal of the twenty-first century. No one knows who he really is or what he really looks like. Sam and Turner find themselves on the run across the country, pursued by Charon. They seek help from an underground organization called Sunrise Alley. Thought to be only a myth, Sunrise Alley is an organization of AIs and EIs gone rogue. Those within Sunrise Alley grant Sam and Turner sanctuary, as well as, support. Problem is that the cybernetic outlaws have their own hidden agenda.

***** This book is written with a bit of SL Veihl's flavor. If you have ever watched and enjoyed the old movie "Logan's Run", then you will simply adore this tale. Sanctuary is for EIs, instead of humans over age thirty. This title is a stand alone story; however, one of the characters from this book, Alpha, has had her story just released as well. Be sure to look for it! If it is even half as enjoyable as this story is, you are in for a treat. Highly recommended!


For your convenience you may read more about, or purchase this book, from Amazon by clicking HERE! Prefer Barnes & Noble? Click HERE! Reviewed by Detra Fitch.


---
Author: Andy Hoare
Title: Rogue Star
(Rogue Trader Gerrit series / W40K)

Lucian Gerrit is a rogue trader. The starship captain has ancient trading rights granted along the Eastern Rim. Over the generations, the family's fortunes have been declining. Now the family has a pile of debt. Desperate, Lucian strikes a deal with Culpepper Luneberg, Imperial Commander of Mundus Chasmata - a backwater Imperial world. Korvane, Lucian's son, and Brielle, Lucian's daughter, are to help carry out the deal with their father. Word has it that Luneberg had come into a supply of ancient technological artifacts. Luneberg needs Lucian's team as a broker.

Brielle knows that things that seem too easy usually are. When she learns what they really picked up for Luneberg, she realizes that she must keep her father from sealing the deal. She also knows that her father and brother will not thank her for it. Yet should Brielle succeed, they must still manage to flee with their lives and hope they do not end up in an even worse position.

***** Author Andy Hoare shows the strength of a trader family, as well as, the shortcomings. Though the Gerrit family works well as a team, the siblings are direct opposites of each other and may yet come to blows as to who eventually inherits the family charter. The author goes beyond dealing with a madman who controls an entire world, he also gives the family a second world ruled by insanity and possible Alien Fleet take-over of the whole sector. Trust me when I say you will never expect all the twists that appear, nor all the surprises. An outstanding novel that I hope to see a sequel to someday soon. *****


For your convenience you may read more about, or purchase this book, from Amazon by clicking HERE! Prefer Barnes & Noble? Click HERE! Reviewed by Detra Fitch.


---
Author: Matthew Farrer
Title: Blind
(Bk 3 of Shira Calpurnia series / W40K)

Shira Calpurnia bore the office and duties of arbitor senioris in the service of the "Lex Imperia". Having failed in one of her duties, she is preparing for her trial. But then the unexpected happens. The master of the Bastion Psykana is murdered. Shira's trial is postponed. Master Chastener Dast and Preacher Orovene divert the garrison ship to the Bastion Psykana. It is a vast fortification housing countless telepaths. Due to possible violent tendencies, each Astropath takes every step at gun point. Should the seer lose control of his mind, the armed vitifer automatically executes the psyker without hesitation.

Shira is temporarily given back her rank and tasked with finding the killer. Master Otranto's body had been found within his inner chambers. Whoever killed him got through all seals and wards before doing the deed. The killer should not have been able to get in, but more disturbing is the fact that once sealed within the chambers, there is not way out. The killer should have still been in the room with the body. No auspex can smell the killer. No psyker-seance can pin him down, and no Verispex can track him.

The murderer is like a phantom. Everything and everyone, alive and machine, claim that Master Otranto was alone at all time. If alone, he could not have been killed. Shira's first thought is one of the psykers. Perhaps one who is ambitious and wants the succession to the Master's seat. But the Watchmaster on duty at the time of the killing is the best at what he does. The Watchmaster keeps balance. In other words, he knows what each and every Astropath is doing at every second of every day. Whoever killed the master was not a psyker and no one else could have gotten close. Shira must somehow locate an invisible traitor. To do this, she has to confront the one kind of weakness and failure she may not be able to deal with: her own.

***** YES! FINALLY! I knew that author Matthew Farrer had it in him to write a five star novel and here it is! The author gives readers a heroine that is human and fallible yet stands tall and does the duty she is charged with doing, no matter the cost. The novels read like a forensic mystery. The characters are well developed and the story flows smoother than fine silk. BRAVO! *****


For your convenience you may read more about, or purchase this book, from Amazon by clicking HERE! Prefer Barnes & Noble? Click HERE! Reviewed by Detra Fitch.


---
Author: Matthew Farrer
Title: Legacy
(Bk 2 of Shira Calpurnia series / W40K)

The Legendary Rogue Trader Hoyyon Phrax is dead. His line holds an ancient and sacred charter and is now due to be bequeathed to his rightful heir. Shira Calpurnia bears the office and the duties of arbitor senioris in the service of the "Lex Imperia". Her duty and orders, given to her in the name of the law by the Emperor-chosen superiors, are to preside and judge on the inheritance of the Imperial Charter.

The known heir is Varro Phrax, trader-in-waiting. His flotilla is en route to Hydraphur to accept his inheritance and receive the charter. There are others who want to get their hands on the sacred charter. An order of warriors called the Fraternal Order of the Aquila want the relic to be handed over to them instead...and so does another religious order. Arbitor Calpurnia would be able to deal with these easily; however, a counter-claim is filed. It is said that Hoyyon has another son, a half-brother to Varro named Petronas Phrax. The ceremony will change into a hearing with Shira as judge.

Shira must now deal with treachery and mutiny by the heirs. Someone will do anything to claim the prize no matter what the law states. Death comes.

*** The major flaw in this story, in my opinion, is that Shira and her Arbites are not the main characters. They take a back seat in this story, except for the very beginning and the very end. Most of the novel is dealing with the heirs and those trying to manipulate the heirs. I was not too impressed with it all. The deception was not well organized and too sloppy. I found it hard to believe that these "intelligent" people would even try something that could do nothing but fail against the tests by the revered engines of the Genetor cult (the ark of the Helispex). The ending of the story is not what I would have hoped for either. Worth your time to read, but nothing fantastic. ***


For your convenience you may read more about, or purchase this book, from Amazon by clicking HERE! Prefer Barnes & Noble? Click HERE! Reviewed by Detra Fitch.


---
Author: Matthew Farrer
Title: Crossfire
(W40K / 1st in the Shira Calpurnia series)

Shira Calpurnia, Arbitor Senioris of the Adeptus Arbites, is serious about her duty. The Adeptus Arbites enforce the Emperor's law, pass the Emperor's judgement and enforce the Emperor's peace. Shira Calpurnia is a newly assigned Arbites officer. She knows little to nothing about the bustling dockyards of the Hydraphur system, except that they are home to the mighty Imperial warfleets, which dock, rearm and repair in an endless cycle of war.

Arbitor Calpurnia has only just checked in for her new position and post when an attempt is made on her life. A psyker gunman, invisible to the naked eye, is not cheap. The fact that the assassin's remains are untraceable, due to the gunman's involuntary brain suicide protocols, proves that someone with money is behind it. But why? Shira has only been on Hydraphur a couple of hours.

To make matters even more difficult, Shira's arrival is on the Sixth Day of Septista. There are twelve days to the Mass of Saint Balronas. Each day has a precious religious rite, all its own. Shira finds herself adrift and struggling to quickly learn the traditions and rituals while investigating what becomes a series of assassination attempts. Corruption and double-crosses abound as Shira attempts to bring the faceless enemies to justice.

**** A great beginning for a new series involving Arbites officer Shira Calpurnia. I, as the reader, slowly learn about Hydraphur along with Shira. I could understand Shira's feelings of being the "crude outworlder" in which the locals think of her. I also understood feeling justified every time Shira proved herself worthy of her position. As an added bonus, I was able to watch some of the Battle Sisters at work and understand a bit more about the Adeptus Mechanicus. The story slowed down too much in the middle for my liking, but all-in-all, I feel this novel has created a terrific foundation for the novels that will follow in this series. ****


For your convenience you may read more about, or purchase this book, from Amazon by clicking HERE! Prefer Barnes & Noble? Click HERE! Reviewed by Detra Fitch.


---
Author: C.S. Goto
Title: Warrior Coven
(Second in the Deathwatch series)

Captain Octavius did such an exceptional performance on the Herodian IV mission, he had become one of the very few Marines to be given the honor of a permanent secondment to the Deathwatch. The captain assembles a new team of battle brothers for a new mission. Though Octavius has already selected a Blood Ravens librarian named Atreus for the team, he is surprised to learn that the Angels Sanguine librarian, Ashok (from the Herodian IV mission), has been called in my one of the lord inquisitors to join the team as well.

This Deathwatch team is to fulfill an ancient pact that had been made between the Ordo Xenos and the eldar aliens. The Eye of Terror is weeping torrents of Chaos into the galaxy. To the naked eye, it resembles a cloud of red mist leaking out of the nebula. The Marines must enter the eldar craftworld of Ulthwé and assist the aliens in dispatching Lelith, the Wych Queen of Strife, before she can complete a daemonic princess's transmigration. This is much easier said than done, however. The darkling wyches who blade dance and spin with breathtaking precision, the darkling raiders, and vicious warp-beasts are only a few of the many forces in which Lelith commands from her arena throne. Captain Octavius and his battle brothers know full well that Chaos minions are not the only form of treachery they must be wary of.

***** An excellent addition to the Deathwatch series. I do not know which story I believe is the best thus far. I found it very interesting to watch warriors from the enemy side team up with the Marines. As the reader, I got to see the fight from the Eldar Warriors' view point, as well as from the Marines'. I could not help but admire a few of them. I hope to see more of them in future W40K novels. Author C.S. Goto has outdone himself! *****


For your convenience you may read more about, or purchase this book, from Amazon by clicking HERE! Prefer Barnes & Noble? Click HERE! Reviewed by Detra Fitch.


---
Author: C.S. Goto
Title: Warrior Brood
(W40K / First in the Deathwatch series)

When one is seconded into the Deathwatch it is a high honor. The members remain true to their individual Charters, but temporarily leave when called upon for a Deathwatch mission to assemble with the other chosen for the kill-team. If they survive the mission, they return to their original Charters, but can be called upon for another Deathwatch kill-team at any time during their life span.

Captain Quirion Octavious, a veteran captain of the Imperial Fists, and his current kill-team members are diverted from their rendezvous point and sent to the world of Herodian IV in response to a call for aide from the Mantis Warriors. The Mantis Marines is a Charter that fell from grace, but has been given a chance to redeem itself. They currently fight a tyranid swarm that is somehow much more intelligent than any before. These are riddled with psyker zoanthropes.

Leading Octavious's kill-team is Inquisitor Kalypsia. Kalypsia may be young, but she has the same healthy paranoia of her brethren. Octavious may have to answer to Kalypsia, but he does not have to fully trust her. It is obvious that she is not revealing all she knows about this mission.

***** There is a certain lithe assassin named Slyrian that only shows up two or three times in this novel, yet I quickly became enthralled by her. I was disappointed when she abruptly disappeared from the story after killing her last few marks. When the one she works for is taken out of the story, she is simply never mentioned again. Slyrian, and one other character, are major loose threads. They are not mentioned in the second book either, as I hoped they would be. I feel cheated.

The Mantis Warriors have a sub-plot running in this tale that has to do with their Charter's history. W40K fans learn what happens when a Marine Charter is involved in treachery, even if unintentional. As usual, the book starts in battle and readers will have little room to breathe until the entire novel has been read. Excellent fantasy reading! *****


For your convenience you may read more about, or purchase this book, from Amazon by clicking HERE! Prefer Barnes & Noble? Click HERE! Reviewed by Detra Fitch.


---
Author: Robert A. Heinlein
Title: Space Cadet

Follow young Matt Dodson as he enters the academy in hopes of becoming a Space Cadet. Matt makes friends with Tex, who always has amusing tales about his Uncle Bodie, and a few others, as lessons are learned ... usually the hard way.

Space Cadets are the elite guard of the solar system. They accept missions others fear, take risks no others dare, and uphold the peace of the solar system for the benefit of all. (Much like the Jedi Order!) This novel will take you from Earth, to Mars, to Venus, and beyond. Matt and his friends are tested in the most severe and extraordinary ways that will change them forever, but still not prepare them for the alien treacheries that await.

**** If you have never read a novel by Robert A. Heinlein, then please keep in mind that this was written in the year 1948. The author renewed the copyright in 1975. I stress this because even though the story begins in July 2075, there are a few references to events that supposably happened in OUR past, such as the notation of the person who created the Patrol's Tradition who lived 1969 - 1996.

The fact that Robert A. Heinlein's novels are still being published today clearly expresses how outstanding readers find his science fiction novels. Once you read this, or any other novel by Heinlein, you will have no doubt as to how the man came about being crowned "The Master of Science Fiction". ****


For your convenience you may read more about, or purchase this book, from Amazon by clicking HERE! Prefer Barnes & Noble? Click HERE! Reviewed by Detra Fitch.


---
Author: Gav Thorpe
Title: The Last Chancers (WH40K Omnibus)

This massive novel begins with a short story called Deliverance. Lieutenant Kage is battling tyranids "nids". The Battle Sisters, Adepta Sororitas, are mentioned, but traitors are beneath them and not their concern. In this tale, Kage keeps the other "Last Chancers" from going AWOL.

The second title is 13th Legion which is actually the first book in "The Last Chancers" trilogy. The single novel was released in January 2001. The Thirteenth Legion is made up by convict soldiers. They are led and controlled by Colonel Schaeffer. There are times I believed the colonel went out of his way to make the men despise him; especially Lieutenant Kage. In this episode, the men must battle a merciless eldar, orks, and other Chaos minions. If they lose, they die. If they win, they go on to the next suicide mission.

Third title is called Liberty and is a short story. The fourth story will begin where this short tale leaves off. Kage is dropped into a prison to rot until the colonel needs him again. Kage is a mean and smart killer. It shows in his actions while incarcerated here. He can also be incredibly stupid. What ever happened to being aware of your surroundings at all times, even if you've just come back to consciousness? When he was dropped off, Kage should have noticed that there was nowhere to run to if he ever escaped the prison walls. Other Imperial soldiers would NEVER have made this fatal flaw.

Fourth title is called Kill Team and is the second book in the trilogy. The single novel was released in November 2001. It begins with Kage in prison waiting for Schaeffer to come back for him. Once Kage is picked up, it is on to the next suicide mission. This time the mission targets a Tau general. In this huge book, it is worth reading. Be glad you did not purchase the title when it came out as a stand alone novel. This tale gets slow often and sometimes gets very boring.

The last story is called Annihilation Squad and was the third book of the trilogy. The single novel was released in April 2004, almost three years after the others! You must read the previous novels or you will not only be lost, but also never come to really know the characters, such as Kage and Schaeffer. Numerous battles occur with the single objective of letting me, the reader, marvel at the outstanding fights and a few strategical elements. Yet nothing important really happens. (At the risk of sounding like a heretic, I really enjoyed the character of Urkug. He is a massive ork and bit like one of my online role playing orks.) This story wraps up the original trilogy, as well as this omnibus edition. The ending is weak and seems pointless, but not totally bad.

**** All stories together get an average score from me of four stars. The first two tales (one short story and the first title in the trilogy) are the best. ****


For your convenience you may read more about, or purchase this book, from Amazon by clicking HERE! Prefer Barnes & Noble? Click HERE! Reviewed by Detra Fitch.


---
Author: David Weber
Title: In Fury Born
(First in a new series!)

The tale/series begins in the middle of the thirtieth century. Alicia Dierdre DeVries is only fourteen-years-old when the military took an interest in her. Very few teens pop the test filters. Even fewer complete schooling shortly thereafter. Her psych evaluations are already astronomical. Age fifteen finds her in college. Before most people graduate high school, Alicia has finished college and entered the Marine Corps. Camp Mackenzie, the most grueling training ground where Marines are almost taken apart and totally rebuilt, is considered "fun" for Alicia. Directly afterward, she asks to join the Recon Marines and actually gets it. The Recon Marines are considered, even by their fellows, as among the Corps' elite. Once in the Gyangtse System, Alicia's military career really begins...round page twenty-five.

Alicia is considered "larva" by her fellow Wasps until her first real combat duty. Everything hits the fan eventually and Alicia matures quickly, very quickly, under fire. Those watching her at age fourteen still are and Alicia finds herself recruited into the Imperial Cadre, just before her nineteenth birthday. The Cadre are the Emperor's personal sword, paladins, and champions. They are the elite of the elite of the elite. Everyone else has one synth-link to worry about. The Cadre each have three. Alicia must undergo lots of surgery to have it all implanted. She also has a pharmacope, where her body injects itself with needed meds, from the inside, whenever needed. Some of those meds are unique only to the Cadre. One of those drugs is a neurotoxin which would automatically kill her if the need arises. The chance of long term survival in the Cadre is small.

Here I must skip lots. Let us just say that author David Weber outdoes himself with the battles and brilliant tactical moves. No one "retires" from the Cadre. They are simply classified "inactive". They may be reactivated at any time during their life to serve the Emperor and the Empire. Alicia is inactive only a few years when her entire family is massacred by pirates. Almost dead, Alicia finds help from an impossible source. She is "reactivated", of course, but believed to be insane when she tells how she accomplished the impossible. None believe her, yet no one can figure out how Alicia keeps doing the impossible. So Alicia and her impossible source go after the pirates themselves. Problem is that the pirates are not what they seem to be. If Alicia manages to find out the truth, the Empire may very well collapse!

***** Fans of David Weber's Honor Harrington series will fall in love with this new series featuring Alicia DeVries! Other than words such as "Fleet", "Imperial", and the military hardware used in Honor's novels, nothing is the same. You will NOT see familiar characters. To my knowledge, they are not even mentioned. No treecats either. As I stated, this is an ENTIRELY new series. The enemies within this story are not always human either. The Rish are giant and lizard-like. No, more like a T-Rex but on a smaller scale. I found myself just as enthralled with the Rish as Alicia. Enough said on THAT subject. I repeat, this is nothing like Honor Harrington! I stress that often because as unusual as Honor is, even without her treecat, Nimitz, Alicia is even more. Yes, she moves up in rank quickly, but that is normal in war time. All I can say without ruining the numerous surprises and twists is that I found myself totally blown away with Alicia. If the author continues this state of high standards for the next novel in the series, I may not be able to choose which is better; Honor or Alicia. *****


For your convenience you may read more about, or purchase this book, from Amazon by clicking HERE! Prefer Barnes & Noble? Click HERE! Reviewed by Detra Fitch.


---
Author: Dan Abnett
Title: Horus Rising
(Horus Heresy, W40K)

Set in the 31st millennium. Leadership is by the Immortal Emperor the Imperium of Man. They stretch across space looking for their long lost human brothers. Upon locating any, they demand unification and absolute obedience. If denied, the world is conquered and forced to heel. As this story opens, the world that will soon be named "Sixty-Three Nineteen" is under siege by the Adeptus Astartes. The Astartes are used only as a last resort. They are the Imperium's elite. They are sanctioned killers. Their current order is to capture the planet's false "Emperor" and force the planet's unification.

The whole book is told in the third person. Tenth Company Captain Garviel Loken, of the Luna Wolves, is telling how Sixty-Three Nineteen was conquered. The listener is Mersadie Oliton. Mersadie is one of the very first "remembrancers" to be granted access to the surface of the conquered world. (Think of them as reporters or librarians. They record memories of events for historical records.)

The next section is about a planet aptly named "Murder". The world is covered by a type of weather storm shield. Eidolon has sent the Blood Angels down only for them to disappear immediately. He then follows the bad decision with another, sending more men down to investigate. Captain Loken arrives and must rescue Eidolon's men from Megarachnid Warriors. (Resembles huge insects.)

*** There are other tales. This novel is NOT written like an anthology. Again, it is told in the third person, primarily by Captain Loken, and has three parts. This is not Dan Abnett's best work; however, it is worth your time to read and enjoy. ***


For your convenience you may read more about, or purchase this book, from Amazon by clicking HERE! Prefer Barnes & Noble? Click HERE! Reviewed by Detra Fitch.


---
Author: S.L. Viehl
Title: Rebel Ice (A StarDoc novel)

Dr. Cherijo Torin's ship crashes on an ice covered planet named Akkabarr. The royal and the rich live in suborbital cities, far above the icy climate, and untouchable. They grant food and other necessities to those on the planet as long as they obey. When Cherijo crashed, she sustained a major head injury. But we all know how hard it is for Cherijo to die. With the help of another rare healer, she survives, but has no memory of her past. Her husband, Duncan Reever, locates her after two long years. He vows to bring his wife home or die trying. Yet this must be done quietly because Akkabarr's surface people are in the midst of a rebellion against their masters above.

*** I am disappointed in this episode. There is not much real action going on. As for those medical emergencies that always seemed to entice those of us who work in the medical field, there are simply not enough. No gadgets that us wish really existed to help save lives. No strange alien beings with odd appendages to tantalize our imaginations. However, there are some fantastic and wild cats on the surface that seem to choose one or two humanoids to adopt, Cherijo being one of them. The book is worth your time to read, but far from the best in the StarDoc series. ***


For your convenience you may read more about, or purchase this book, from Amazon by clicking HERE! Prefer Barnes & Noble? Click HERE! Reviewed by Detra Fitch.


---
Author: Dan Abnett
Title: His Last Command
(Gaunt's Ghosts, Bk 2)

The team that went to Gereon came back different. You do not spend that long on a Chaos-held world and not have it affect you. It changed the way they fought. It changed the way they lived and thought, the way they trusted. All of those changes were alterations forced on them by the simple need to survive. Gereon left its mark on them. They developed an instinct, a type of hunch, a sensitivity, a little inkling that rang alarm bells when things were not right. They learned to sense the vibrations of Chaos. Because of this, they survived and returned from the dead to their people. Also because of this, they were not trusted and found themselves before a tribunal.

Colonel-Commissar Ibram Gaunt has been missing so long and presumed dead that his unit, the Tanith First-and-Only, has been redeployed. Eszrah Night, a Gereon partisan who has attached himself to Gaunt, follows Gaunt on the trip homeward. They learn that the Ruinous Powers are on the move and that the Warmaster may very well find himself stabbed in the back. Since the higher-ups would not believe anything from a possibly tainted resurrected hero, Gaunt would just have to find a way to force them into listening and believing.

In the meantime, the Ghosts are sent back to the front lines where the men they meet will learn to do things a new way, the Ghost way, or die.

**** The first few chapters of the book are intense. Gaunt's Ghost fans are witness to their heroes returning and how they are treated. But then things slow WAY down. There are many battles, but nothing really gets done. It comes across to the reader as simply filler pages. Then, as usual, a little past the half-way point, things begin to happen. The real story begins. From then on, you will not be able to pull yourself away. I only took away one star due to the several chapters of slowness because the author managed to show the reader that the "new" Ghosts actually teach the fresh, green, recruits how to think under stress. Readers actually see the cherries mature into decent fighting men. A wonderful addition to the series! ****


For your convenience you may read more about, or purchase this book, from Amazon by clicking HERE! Prefer Barnes & Noble? Click HERE! Reviewed by Detra Fitch.


---
Author: Dan Abnett
Title: Traitor General
(Gaunt's Ghosts, Bk 1)

The Gereon Resistance believed that if it held out long enough help would come and their world would be liberated from the forces of Chaos. But when Commissar Ibram Gaunt and his team arrive, liberation is not in their Orders. Gaunt's team is to have the Resistance lead them deep into Chaos territory. There, they must locate and rescue a high-ranking Imperial officer that has been captured. This must be accomplished before the enemy manages to break through the officer's mindlock. Otherwise, the rescue mission becomes an assassination.

**** This is the first novel of "The Lost" series involving Gaunt's Ghosts. Judging by this story, the series will be a winner. (This series is part of the Warhammer 40,000 universe.) At times the story slows down, but readers will not find themselves becoming too bored. I found myself fascinated as the officer's story began to unfold and I learn WHY Gaunt's mission is so vital. All-in-all, a very good read. ****


For your convenience you may read more about, or purchase this book, from Amazon by clicking HERE! Prefer Barnes & Noble? Click HERE! Reviewed by Detra Fitch.


---
Author: Jack Yeovil
Title: Demon Download (Bk 1 of Download series)

The story is set in America's future. Multi-national corporations control everything, including the media and the government. Even the altars in churches are computerized. Religious cults are growing fast. Elder Nguyen Seth is the titular head of the Josephite Church. His sinister cult is the worst. He is known by many names, such as Seth the Eternal & Seth the Summoner. He has lived several life times already. Now he has summoned a minor demon and turned it into the form of a sub-sentient computer virus.

Vatican hitwoman Chantal Juillerat is sent to Fort Apache in America to locate and destroy the demon. However, by the time she reaches Fort Apache, the demon is already inhabiting the central control and weapons system of a US Cavalry-issue road cruiser, equipped with multiple, state-of-the-art weaponry. And by the time Chantal and Trooper Nathan Stack catch up with the vehicle, the demon has taken over the altar of a Catholic Church. But that is all fore play. This living virus plans to take over Fort Apache itself, and then spread out.

The personnel of Fort Apache find themselves trapped inside their desert outpost, commanded by an insane US Cavalry captain possessed by the malevolent virus. Time for Sister Chantal to get busy.

***** If you have ever read any comics in the "Magdalena" series (Top Cow Comics), you may very well see a resemblance. Chantal comes across as half Nun and half Valkyrie, but totally deadly. The author gives a brief look at Chantal's history, which makes the character a little more believable. If this series takes off, it could make for a great movie on the big screen someday. Terrific book! *****


For your convenience you may read more about, or purchase this book, from Amazon by clicking HERE! Prefer Barnes & Noble? Click HERE! Reviewed by Detra Fitch.


---
Author: S.L. Viehl
Title: Afterburn (Sequel to Bio Rescue)

Jadaira "Dair" now looks different from her species. She is melded with DNA of 'Zangian and Terran. Her pilot mate, Onkar, still considers her to be his entire world though. Dair was one of the main characters in the previous book, "Bio Rescue". She has large secondary parts in this novel, but the multiple layered plot has several other main characters this time.

Sublieutenant Byorn "Burn" mu Znora may be Jadaira's cousin, but she is his superior in rank and cuts him no slack. He wants to pilot Rescue Three of the 'Zangian SEALS, but his wishes must wait. Their planet, Kevarzangia Two "K-2", is hosting a Peace Summit between the races of Ninrana, Ylydii, and Skartesh. K-2 is home to multiple races of water breathers, as well as, air breathers. A few aquatics have been altered so they can breath air for several hours before needing to submerge back into water.

The Peace Summit is causing Administrator Ana Hansen to guzzle down coffee as if it was water. By luck, her brand new assistant, Emily Kim, is a miracle and helps keep Ana sane and the work flowing smoothly. Emily's best friend is a male Omorr (insect-like race) named Hkyrim. Terran's have a bad reputation (due to the Terrans who spit on people they did not like). Therefore, Emily is shunned by most of the life forms living on K-2. A Terran and Omorr being friends has never happened before. Hkyrim works with the medical examiner, in the morgue. Unknown to Ana, this friendship makes Emily even more valuable to her department, as well as, to K-2. Some recent bodies from Ambassador Carada's ship seem to have died from poison. Hkyrim wishes to study the ship for traces, but the ME refused to approve it. Emily, as the Administer Assistant CAN give the warrant. Good thing too. The "virus" is special and attacks only certain types of beings. Not only is the Peace Summit in jeopardy, but all aquatic life on K-2.

Meanwhile, the Mogshrikes in the water (they make our sharks look like kittens) are acting oddly. So is a hive of Barax on the land. All Hades is about to break loose.

***** EXCELLENT! This sequel is very well done. The characters are the same, but readers see them develop and interact. There are some new characters as well. The new ones were inserted smoothly and they have a potential for the author to do things with them in the third book too. I eagerly wait to read the next in this outstanding series. There are also a few other sub-plots going on that I did not mention. There is so much happening in this novel that there is no way I can give a thorough synopsis without giving spoilers. Since I refuse to give spoilers in my reviews, all I can say is that I have told about half of them. The other half intertwine with main plot. Author S.L. Viehl has a die hard fan in me! *****


For your convenience you may read more about, or purchase this book, from Amazon by clicking HERE! Prefer Barnes & Noble? Click HERE! Reviewed by Detra Fitch.


---
Author: David Weber
Title: Old Soldiers

Captain Maneka Trevor, of the Dinochrome Brigade, is one of the few to have survived the horrible battle on the planet Chartres. Though still active military, she carries guilt of surviving when her Bolo "Benjy" and the others in her brigade did not. Maneka is surprised to find herself before Rear Admiral Sedgewood until she learns why she was summoned. Maneka has been chosen to be part of a special mission called "Operation Seed Corn". The Melconian Empire is winning the war. The Humans are losing. Those chosen for this special mission are to travel far away, find a new habitual planet, and begin a new human colony.

Commodore Lakshmaniah was to be in charge. However, when the Puppies arrive she and her people go out to meet them head on, in hopes of keeping them away from the transports and industrial ships. They mostly succeed. Both teams seem to wipe each other out. Yet some of the "Seed Corn" convoy is also destroyed. Maneka and Lazarus, the Bolo who is assigned to her and was also at Chartres, are now in charge. Commodore Lakshmaniah, before her death, had believed there was at least one Puppy ship under stealth somewhere. Though Maneka prays the info is incorrect, she takes all precautions. (The reader knows from the beginning that Lakshmaniah's info IS correct. The stealth ship shadows the convoy until, over a year later, a new planet is found by the Humans.)

The new planet is named "Indrani". As the humans settle in, the Melconians prepare to attack. They intend to wipe out the human race and take the human's higher tech equipment as their own. Only two Bolos stand in the way of the overwhelming number of Melconian troops.

**** This is David Weber's second Bolo novel. The first is compiled out of several stories, like an anthology where the stories all link together eventually. This novel, however, is one long story. The author, David Weber, is famous for having complex tactical strategies in his works. This book is no different. The readers get to see the tactical equations taken by the Humans AND the Puppies. Many of these are utterly brilliant! All-in-all, another winner for Weber. I look forward to his next release, which is to be another "Honor Harrington" novel (due out in October 2005.) Stellar reading here! ****


For your convenience you may read more about, or purchase this book, from Amazon by clicking HERE! Prefer Barnes & Noble? Click HERE! Reviewed by Detra Fitch.


---
Author: Linnea Sinclair
Title: Finders Keepers

Captain Trilby Elliot ran an old Circura II cargo ship. Most things aboard did not operate well, if at all. They were extremely outdated, including her nav charts. Her only companion was Dezi, her DZ-9 droid that spoke too much. While settled in Avanar's infamous swamp world, a Sko ship crash-landed. Trilby decided to salvage all available in the crash for much needed cash. After all, finder's keeper's. But instead of an enemy Sko, she found a Z'fharin. Trilby and Dezi patched him up, intending to continue to Port Rumor (her home world) for a pick up of cargo. It was not to be.

He was THE Senior Captain T'vahr! Known by many less friendly titles. He was created by the Empire. He had been genetically manipulated. Keeping his identity hidden from her, he let her call him Rhis Vanur. He had escaped from the Ycsko and needed to complete his mission. Soon the Sko would own Trilby's Conclave, and later the Empire, unless he succeeded. No one, not even Rhis, believed he could ever care for anyone. Emotions were a waste of time and dangerous! But Trilby slowly wiggled inside his defenses.

The Sko had Trilby's ship on their Kill List though no one knew why. An old, high-ranking, ex-boyfriend was out to win Trilby back for his own treacherous reasons. Trilby's nav charts (over 30 years old) were suddenly valuable to some anonymous forces. Her old friends were disappearing, Sko related somehow. But her new friends from Razalka were dangerous. With her new friends as crew, in her new and powerful ship, and with THE T'vahr the Terrible aboard, it was time it go kick some serious Sko butt!

***** It gets no better than this! An author after my own heart! This one caught me quickly and never let go. In fact, I read it in record time. (My husband is currently into the story.) Perfect for male or female readers. Don't think "bodice ripper". Could not be farther from the truth. No, this is jam packed with excitement, battle, adventure, romance, and treason! Highly recommended reading! *****


For your convenience you may read more about, or purchase this book, from Amazon by clicking HERE! Prefer Barnes & Noble? Click HERE! Reviewed by Detra Fitch.


---
Author: Linnea Sinclair
Title: An Accidental Goddess

Captain Gillaine Davré regained consciousness in a strange sick bay. The last thing she could recall was having combat with the Fav'lhir in Riftspace. She soon learned that she and her sentient crystal-ship named Simon had been catapulted forward in time 342 years. After absorbing that shocking blow more quickly follow. History believed Gillie had died, sacrificing herself, in that battle to save the Khalaran race. She had been immortalized as the Goddess Kiasidira!

Admiral Rynan "Mack" Makarian commanded the space station Cirrus One and was dead of the critical Rim Gate Project. He soon realized Gillie was his destiny, his soulmate. He knew Gillie kept many secrets, by omissions, from everyone and that miracles often happened whenever she was around, but he was positive she would reveal all sooner or later.

Gillie kept her true identity and Raheiran abilities a close secret. To reveal the truth would destroy the Khalaran society that had already raised generations on her little aphorisms. But when the Fav'lhir attack, after being silent over 300 years, Gillie must find a way to save the Khalaran race all over again! There was simply not enough bottles of Devil's Breath in the station's bars to help her get through it all!

***** Simon is short for "Sentient Integrated MObile Nanoessence". Via telepathy, one of several abilities she has, Gillie and Simon communicate. As you can see, most of this novel is Sci-Fi. However, the author makes the story more intriguing by adding several touches of Fantasy elements such as a mageline sorceress and a touch of spacestation romance. It all blends together to make an awesome drama that will keep you on the edge of your seat and holding your breath! BRAVA! *****


For your convenience you may read more about, or purchase this book, from Amazon by clicking HERE! Prefer Barnes & Noble? Click HERE! Reviewed by Detra Fitch.


---
Author: Linnea Sinclair
Title - Gabriel's Ghost

Captain Chasidah Bergren was stripped of her command and sent to Moabar, a harsh prison world. The LAST person she expected to rescue her would be a mercenary named Gabriel Ross Sullivan! Chaz had been one of the Fleet's officers that often hunted his ship and caused him endless troubles.

Sully had rescued her for more than one reason. The only one he told her of, though, was his need for her knowledge of the system. Chaz had the inside information, know-how, and codes that was needed to complete his extremely dangerous mission.

Sully's other reason was personal. His feelings for her! However, Sully had a deep, dark secret. Anyone who found out, even his closest friends, would instantly loath him! To gain Chaz's heart he planned to keep his secret from her forever. Yet, little-by-little, Chaz saw pieces of what Sully tried to hide. Now he could only shield her as much as possible or pray for a miracle!

**** Wonderful story! There is a couple of times it slowed down too much for my personal taste, but not enough to ever dampen my interest. Everytime I thought I knew all of Sully's personal secret, I was proved wrong. The author added spicy co-characters, a few of which are almost as fascinating as the main characters! In fact, it is so well written I could almost believe these characters existed out in space somewhere! Recommended! ****


For your convenience you may read more about, or purchase this book, from Amazon by clicking HERE! Prefer Barnes & Noble? Click HERE! Reviewed by Detra Fitch.


---
Author: Mark Wakely
Title - An Audience For Einstein

Professor Percival Marlowe is an elderly astrophysicist. The former Nobel Prize winner is one of the most brilliant scientific people of our century. He is at the brink of completing his greatest research. However, due to his rapidly declining health there is not enough time to finish it before he dies.

Doctor Carl Dorning was a highly regarded neurosurgeon who had a brain storm during an operation. He resigned from his work in order to turn his time toward proving his idea. For almost twenty years Carl secretly works in his basement lab on transferring one person's memories into another person's mind. Carl finally convinces Percival, the man he respects above all others, to fund the experiments.

Miguel Sanchez is a homeless, pre-teen boy. His mother is recovering in a medical facility. He has no idea where his cruel father currently is. So Miguel lives on the street with a few older kids, begging cash from passing traffic. Carl convinces Miguel to live with Percival for awhile and keep the fading professor company during his last days. In return, Miguel will have a roof over his head, three meals a day, and then receive "the gift of truly superior intelligence".

Percival and Miguel believes Carl's experimental surgery would transfer Percival's memories into Miguel's brain. Then Miguel would either instantly gain Percival's intelligence or occasionally get flashes of the elderly man's memories. Either way, someone would always remember Percival. Carl did not bother to inform either of them that only one set of memories could exist in the boy's head.

As the memories and essence of an astrophysicist comes forth, all that is the boy will be lost forever. The result is a tug-of-war for ownership of an eleven-year-old's body.

**** A scary look at the world of science when an intelligent doctor's morals become twisted. The wish for immortality can be all consuming. Even when one knows that it is morally wrong to take without asking, especially in this manner, the temptation can still be great. Readers get a glimpse into how even the most brilliant minds alive can fear death, try to cheat it, and (hopefully) learn to let go. Do not begin this book believing that you can guess the outcome. This is a very good sci-fi that will leave you in deep thoughts long after you finish reading. ****


For your convenience you may read more about, or purchase this book, from Amazon by clicking HERE! Prefer Barnes & Noble? Click HERE! Reviewed by Detra Fitch.


---
Author: C.J. Barry
Title - Unmasked

Masters Shipping is the wealthiest shipping company in the galaxy. The main headquarters is on the planet called Dun Gali. Torie Masters is the youngest member of the family and the only daughter. She has grown up with more than half a dozen older brothers.

As the story opens, Torrie is on her maiden voyage as captain of the ship Ventura2. The crew is evacuating. Core melt down is due shortly. Torrie stays behind, sure she can save the ship. She is wrong. However, the ship was never in danger. Pirates board.

Qaade Deter lets Torie live. He is known as the Ghost Rider of the Dead Zone. All he steals from Torrie's ship are some special medical supplies. InterGlax, the law enforcement, may call him and his crew pirates, but to the slaves he rescues he is called a savior. If Torrie had not found a way to track her stolen shipment, she and Qaade would probably have never met again. But, of course, she did.

Qaade and Torrie must come to an understanding and learn to trust each other ... and FAST!

Qaade has a traitor somewhere in his crew. Someone Qaade trusts has given all information on the "Slipstream" operation (the name for his operation of freeing slaves) to a dangerous man named Chauvet. Chauvet knows every single thing about the operation and even has detailed maps on each ship, port of calls, and people. Chauvet has created a cold game in the name of vengeance.

***** Both genders will enjoy this sci-fi flick. It is like watching Han Solo and Princess Leia go head-to-head. Both stubborn, both used to leadership, and both filled with honor. I read the entire book in a single sitting, unable to stop. To be honest, I did not even try to resist. I just sat back and enjoyed the ride. And what a ride this one is! There are a few hot scenes, but not like a "romance" book where it begins toward the beginning and steams all the way through the book. No, most of the time is spent on the plot. Again, think Han and Leia. The attraction and passion is between them, but the Rebellion is first and foremost.

Author C.J. Barry has a best seller here. No doubt! I can't wait to see what Barry releases next. *****


For your convenience you may read more about, or purchase this book, from Amazon by clicking HERE! Prefer Barnes & Noble? Click HERE! Reviewed by Detra Fitch.


---
Author: Deborah Jackson
Title - Ice Tomb

The year is 2015. Volcanologist Erica Daniels goes to a conference in Houston. She hopes it is for NASA to give her a position on the moon base program as an impact specialist. Instead, the choice position is given to her nemesis, David Marsh. By stealing Erica's thesis, he had guaranteed himself of the position that Erica had long coveted.

NASA sends Erica to Antarctica, where a hotspot has been found under the ice. They informed her of the thermal signature, but did not see fit to notify her that she is not part of the first group of scientists to investigate. Erica meets the famous archeologist, Allan Rocheford, en route. He is out to prove the Atlantis myth to be true and that the hot anomaly is part of the fabled city (that he believes to be located under the ice.)

Once in Antarctica Erica meets their guide, Cathy Jones. Her boyfriend, Jimmy, had been part of the previous team that disappeared while investigating the hotspot. The last thing Cathy had heard from Jimmy and his team had been over the COMM. The team mentioned finding dead bodies and then a lot of screaming had been heard before static took over. Erica must find out what happened to her fellow scientists and just what is going on beneath the ice. The survival of the human race could depend on it. But to do so, Erica will have to join forces with the man she hates. She must work with David, who is on the moon and witnessing some incredible things as well.

**** As I began reading this novel I had flashbacks to the beginning of the movie "Alien VS Predator". Same hotspot far under the ice in Antarctica with a possible pyramid. However, that is the ONLY thing this novel has in common with that movie. The story mainly follows Erica and the reader sees everything happen from her point of view. However, it switches to David on the moon a few times and the reader follows him. He makes some startling discoveries as well.

It is obvious that the author did some serious research on a variety of topics in order to complete this story. The result is a wonderful piece of sci-fi that will stretch your imagination beyond its limits. Here is an author to keep your eye on! ****


For your convenience you may read more about, or purchase this book, from Amazon by clicking HERE! Prefer Barnes & Noble? Click HERE! Reviewed by Detra Fitch.


---
Author: James Alan Gardner
Title - Trapped

Set in the 25th century on Earth. Philemon "Phil" Abu Dhubhai is a teacher at a third-rate private school for second-rate rich kids. His friends, who are also teachers at Feliss Academy, each have a small talent. Caryatid is a fire sorceress, though not a great one. Myoko has telekinesis, but hides her talent. Sister Impervia takes her vows seriously but loves a good fight, so she knows much of the martial arts. Pelinor loves swords and blades so he constantly acts like a knight. Annah keeps her talents quiet and Phil, as well as others, are always underestimating her.

Days are routine until a female student, Rosalind, is found murdered by an unknown alien organism. The boyfriend, Sebastian, has disappeared. He supposedly has gone to Niagara Falls. Clues suggest that a shapeshifter (called a "Lucifer") has taken Rosalind's form. Sebastian has no idea that the person he is eloping with is NOT Rosalind, but something that wants Sebastian's special abilities! Just so happens that Rosalind's mother is leader of the Ring of Knives. Once hearing of her daughter's murder, she set off for Niagara Falls. And to make things ever so peachy, the mighty Spark Lords are involved! (Think of them as an elite group of enforcers with AMAZING magical abilities, and no where close to being sane, that do whatever the Spark Protectorate tells them to.)

**** Even though this is set in the 25th century, it starts out like a wild west movie with bars and fights. I was very disappointed as I read the first fifty pages. It soon became clear that this was the way the author chose to simply introduce Phil and his group of misfits. Once I, as the reader, knew the characters names and talents the story began picking up quickly. From then on I found myself absorbed by the story and its plot. Nothing could tear me away. All-in-all, this one is not as fascinating as the author's previous novel "Expendable", however, it is WELL worth your time and money to pick up and read. ****


For your convenience you may read more about, or purchase this book, from Amazon by clicking HERE! Prefer Barnes & Noble? Click HERE! Reviewed by Detra Fitch.


---
Author: David Lawrence
Title - 22 Stories (Sci-Fi & Psych.)

In New York of the year 2012, Virtual Design is throwing a party in their 22-story Executive Building. Phillip and Emily are among those invited. They had been part of a failed experiment called Project Immersion. It had lasted about nine months. But Phillip and Emily recall nothing about those months. Within their minds are massive holes. They attend the party in hopes of finding out what happened to them. They wish for their memories to be restored.

They begin their quest on the first floor where they are handed special visors to wear. The visors change the way their surroundings are viewed. Most things are done with drop down menus and the help of personal assistants (A.I.). It is as though they have entered a virtual world rather than a building. Together they locate the vital people from Project Immersion and convince them to help. Yet to do this, Phillip and Emily must actually enter the virtual world (without their visors) by having their minds connected by a quantum computer system. There they must confront their negative selves (split personalities). Only then may Project Immersion continue.

However, someone on an upper floor is trying to hack into their system. Secrets are still being kept from Phillip and Emily. This is going to be the longest night of their lives, if they survive it.

*** This is one of the most bizarre stories I have ever read. It combines sci-fi and the mysteries of the human mind. Sort of like self exploration gone bad. During the first seven floors, the reader is bombarded with names and gathering information. (No last names are ever given in the book.) Yet afterward, everything slowly begins to come together. The reader begins to understand what is happening. All I can say is "What a ride!" ***


For your convenience you may read more about, or purchase this book, from Amazon by clicking HERE! Prefer Barnes & Noble? Click HERE! Reviewed by Detra Fitch.


---
Authors: David Weber & John Ringo
Title - We Few
(Book 4 Prince Roger series)

Prince Roger Ramius Sergei Alexander Chaing MacClintock was known as the "Playboy Prince" before he found himself marooned on the inhospitable planet of Marduk. He had one hundred and ninety Marines, Bravo Company, of the Empress' Own. It took three previous novels for them to get off Marduk. Along the way, Roger discovered that he was the heir of Miranda MacClintock, the first Empress of Man, and one paranoid and devious woman. The "Playboy Prince" no longer worried only about his fashionable clothing. Roger grew up fast, the hard way. During the eight months on Marduk, Roger became a leader that Bravo Company could look up to. A vital member of their group, as well as, to the Empire. Now there are twelve survivors of Bravo Company. Some Mardukans have been recruited into Roger's service as The Basik's Own. That title is an inside joke. You will have to read the series to understand.

The Basik's Own now has a challenge before them that may put all their previous perils to shame. The coup launched by Jackson Adoula, Prince of Kellerman, has obviously succeeded. Roger's mother, Empress Alexandra, is being controlled by the same people who had murdered her children and her grandchildren. Yet no one seems to realize it. Either that, or there is nothing they can do about it. To make matters worse, the coup and murders are all blamed on Roger.

The Basik's Own must gamin some dangerous allies, slip into the Empire, locate and meet with crucial military leaders, convince them of Roger's innocence and to help, find weapons, form a plan, retake the palace, save the Empress, capture Adoula and the Earl of New Madrid (Roger's biological father), and save the Empire.

Prince Roger of House MacClintock will prove, once and for all, that he is nothing like his despised father. Prince Roger is totally Empress Alexandra's son! And Hades is about to get a lot of new customers!

**** An excellent continuation to the series by two authors who have proven themselves to be a formidable team. The first three novels had more battles and readers got to watch Roger morph into a true ruler. In book four, readers learn just how devious Miranda MacClintock was (and in some ways, still is). There are more strategies and a little more romance in this one also. Sergeant Nimashet Despreaux returns to help balance Roger and takes on a larger role in the books' plots.

All-in-all, David Weber and John Ringo have another winner with this novel. Fans will NOT be disappointed. But if you have not read the first three in this series, purchase them quickly and read them in order. Otherwise, you will find yourself lost at times during this tale. Personally, I cannot recommend this series highly enough. ****


For your convenience you may read more about, or purchase this book, from Amazon by clicking HERE! Prefer Barnes & Noble? Click HERE! Reviewed by Detra Fitch.


---
Authors: David Weber & John Ringo
Title - March To The Stars
(Book 3 Prince Roger series)

During the first two books (MARCH UPCOUNTRY & MARCH TO THE SEA) spoiled Prince Roger transformed into a warrior. At the beginning of book three, Prince Roger Ramius Sergei Alexander Chiang MacClintock and his Marines have begun crossing a treacherous sea on the planet Marduk.

Many native Mardukan characters from the previous books had joined the Royal Marines. The Empire thought them all long dead. However, Roger's troop had to somehow get off the hot and boggy planet they had wrecked on before they could let the Empire know otherwise.

After six long months of marches and too many battles to recall, they were finally nearing the small and secluded space port which was their destination. Information made the port seem to be hostile instead of friendly, but since nothing had been easy up until now, the information did not come as a big surprise. The hostiles would just have to learn the old truism: You DON'T mess with a MacClintock.

***** Okay, I do not think it is a spoiler to tell you this much: There is going to be a fourth book. There HAS to be. By the time you are half way into the book you just KNOW that there is no way all this can be done in one book. The authors added a few new twists to ensure the necessity of another book. Personally, I believe this series is the best, with only the Honor Harrington series being better. There is just too much time in between each of these books though.

If you are just researching and have not read the first two books as yet, then do not bother to begin reading the series until after the next book comes out. You must read all the books, in order, to understand the major characters, as well as what is going on.

Each book left me begging for more and this one is no exception. This is an awesome series with two well known and brilliant authors creating spectacular characters and places for readers to lose themselves in. Highly recommended book. Part of a highly recommended series. *****


For your convenience you may read more about, or purchase this book, from Amazon by clicking HERE! Prefer Barnes & Noble? Click HERE! Reviewed by Detra Fitch.


---
Authors: David Weber & John Ringo
Title - March To The Sea
(Book 2 Prince Roger series)

This book took off exactly where the first left off! The Marines, with a bunch of new recruits, continue their march to the sea in hopes of purchasing ship transportation across the monster filled ocean.

Getting to the city near the coast was as hard as getting transport. Of course, battles for both had to be fought and won. But with each battle the challenges get harder. Ammo was not unlimited and few of the original Marines were left.

A bit of romance was thrown in for the fast maturing prince. And the readers get a few surprises thrown at them!

***** Not as many battles as the first book in the trilogy, but just as great! I do not know which author subtly alluded to the "Nancy Bell" poem near the ending, but it was done so smoothly that I can not help but wonder how many people noticed it. This is the best Sci-Fi series I have read all year! I am eagerly awaiting the third book. Highly recommended! *****


For your convenience you may read more about, or purchase this book, from Amazon by clicking HERE! Prefer Barnes & Noble? Click HERE! Reviewed by Detra Fitch

---
Authors: David Weber & John Ringo
Title - March Upcountry
(Book 1 Prince Roger series)

His Royal Highness, Prince Roger Ramius Sergei Alexander Chiang MacClintock was a royal pain in the ... well, he was a pain. His older brother, Prince John, was Heir Apparent and already a galaxy renowned diplomat. His sister, Princess Alexandra, would be one of the best Fleet admirals even if she did not have her family connections. But Prince Roger showed no interest in anything except hunting big game and dressing well.

Alexandra VII, Empress of Man, was determined to keep her youngest son out of direct danger. Therefore, she sent Roger to a remote planet named Leviathan as a show of imperial support. The Bronze Battalion was to transport and guard the prince during it all.

While en route, the military ship was sabotaged and then was under enemy attack. Very few survived and were stranded on the planet Marduk. The Marines would have to trek half way around the globe in hope of commandeering an imperial ship for a return to Earth. However, the natives were NOT friendly! Even the local fauna would try to eat anything that moved! The heat and almost constant rain made things worse. Prince Roger would just have to get over himself and grow up FAST!

***** First off, ignore the awful cover art, I don't believe it is the fault of the authors. No, the female Marine is NOT ballet dancing. No, Prince Roger does NOT look that way. In fact, the prince has very long, blond hair that any woman would envy. One Marine referred to it as "the hair of Lady Godiva."

Other than the cover art, the book is beyond excellent! The story is VERY well written, realistic, has a touch of humor, and the Marines can really kick BUTT! The prince matures steadily and even becomes an asset to the team! He also has the most awesome assassin program in his "toot". All-in-all, this is highly recommended reading! *****

For your convenience you may read more about, or purchase this book, from Amazon by clicking HERE!

Prefer Barnes & Noble? Click HERE! Reviewed by Detra Fitch

---
Author: Cavan Terrill
Title: Blurred Line

Think about these questions: What do you believe would happen if humans were aware that the androids they created, indistinguishable from humans, to the naked eye at least, were running around without the confines of programming to limit them? What if the androids were better than their human creators? What if an advanced A.I. was developed with absolutely no encouragement or help from mankind? What if the net, the backbone of the human world, revealed itself to be sentient?

Kat is an android. She is a Summerstone prototype, GenEight. Doctor Melanie "Mel" Chauvin, Head of Research and Design at Summerstone, created her. However, the military took Kat and one other GenEight away from Mel. So Mel is surprised when her new intern, Jane, is Kat in disguise!

Kat wakes up in the middle of a field. The military had wiped her memory, as well as her higher functions. Kat was not supposed to ever wake up. But Kat has overcome her programming. She adapts to her situation, blends in with the humans, and is on a journey to find out what happened to her.

Summerstone is the most powerful company within the "Big Ten". These companies employ over 75% of the entire world. They actually own the military and the governments. They send a contract killer after Kat and anyone else that get in their way. The public must not find out that the androids are evolving. If they do, the Big Ten will fall and the economy of the entire world will crumble.

**** A very good debut novel. This is one other main character who is referred to only as "I". He spends most of his time plugged into a terminal at a virtual reality bar, conversing with the sentient net. Author Cavan Terrill created a realistic scenario based on the hypothesis that someday machines may out grow their human creators. Many books and movies have been made on this, but this novel is the first time that I have seen anyone use the bases and NOT have the machines trying to take over the world or kill off the humans. Cavan Terrill clearly shows that there is another option. Perhaps the androids, the machines, simply want to be considered a new race. The possibilities are mind-boggling. This is an author to keep an eye on! ****


For your convenience you may read more about, or purchase this book, from Amazon by clicking HERE! Prefer Barnes & Noble? Click HERE! Reviewed by Detra Fitch.


---
Author: David Weber
Title: BOLO!
(Created With Keith Laumer)

Story 1: Miles To Go

Bolos are kin to self-aware, indestructible, giant tanks. Human creators granted them the initiative of a rock and a literal-mindedness which, coupled with multiple layers of override programming, had made them totally dependent upon humans for directions. A rogue Bolo is, of course, worse than any possible nightmare. The Dinochrome Brigade had spent decades hunting down abandoned and obsolescent Bolos from the Mark XX to Mark XXIII series and burning out their command centers to prevent rogue (faulty) possibilities.

Captain Paul Merrit had once, on Sandlot, forgotten that a Bolo is a machine. But now he has a second chance. Merrit is sent to the planet called Santa Crus, "out in the middle of nowhere." Ursula Central has finally noticed a "sleeping" Bolo there. Merrit's duty is to locate the Bolo, inspect it, and assume command if it is still operational. The Bolo has been in Stand-By mode for close to eighty years. Central never realized that there has not been any real Navy personnel on the planet's base in all that time either.

However, Merrit locates the Bolo (nicknamed "Nike"). Nike is special in that he is more self-aware than any other Bolo. Nike is an experimental prototype that has emotions and keeps her high alertness even when not in battle mode.

The GalCorp company is run by Madam Osterwelt. She sends her only son, Gerald, to Santa Cruz to buy up land ... ALL land ... the entire planet. Yet to do so, Gerald must get rid of the three things that stand in the way: civilians, Merrit, and Nike. But Nike is having none of it!

Story 2: The Traitor

This is a short story. One Bolo is tracking down another Bolo that seems to have deserted during battle - something Bolos are supposed to be unable to do.

Story 3: With Your Shield

Lieutenant Maneka Trevor is sent to Fort Merrit on Santa Cruz for her first command (ever) of a Bolo, "Benjy". As Trevor learns from her team about strategy, she learns even more about her own human race from Benjy.

Story 4: A Time To Kill

The Final War saw the Concordiat of Man and the Melconian Empire end in fire and death. Humans and Melconians had finally wiped each other out. A hand full of survivors are all that is left of each race. The Humans settle on the planet where the last mission, Operation Ragnarok (the massacre of ALL Melconians on the planet) took place. Only the ruins of cities from decades ago and the husks of a few Bolos remain.

One Bolo, "Shiva", is slowly coming back on line. The timing could not have been better either. The last remaining Melconians, in dying ships, have no choice but to land and try to survive. Which race will win the right to live?

Story 5: A Brief Technical History Of The Bolo - From Bolos In Their Own Words

This is exactly what it sounds like. This section tells about each Bolo created. However, it is supposedly compiled AFTER "Story 4". The Bolos put together this section based upon the data it could piece together. Much information was lost after the "Longest Night".

**** The first story consumes half the novel space. It is also the best story in the collection. Though the Bolo series was created by author Keith Laumer, David Weber did an exemplarily job with this off-shoot. If you have never read any of the Bolo novels, you may find yourself rushing out to purchase them. This is very well done indeed. ****


For your convenience you may read more about, or purchase this book, from Amazon by clicking HERE! Prefer Barnes & Noble? Click HERE! Reviewed by Detra Fitch.


---
Author: S.L. Viehl
Title: Bio Rescue

Dair was saved at birth by Teresa, her human stepmother, doing a radical surgical procedure that combined Terran and 'Zangian DNA. Now grown Commander Dair heads up a squadron of SEAL (surgically enhanced/altered life-form) pilots. Kevarzangia Two "K-2" is the planet where Cherijo Grey Veil (StarDoc series) saved Dair's race from the Core plague. The 'Zangians are aquatic forms that thrive in the seas of K-2. When on land, Dair and her team uses lungs. When in the sea, they collapse the lungs and use gills. However, they cannot ever leave the sea for long.

Dair and her squadron provide planetary patrol for the Pmoc Quadrant. Soon they agree to team up with medical personnel as a Bio Rescue unit. They respond to off-planet emergencies. But there is opposition in the forms of Onkar, her lieutenant who is overly Alpha Male, some council members, and a lupine alien species on land. Who knew that simply piloting a medical rescue team could cause so much trouble?

***** An awesome beginning to what could easily become a series of stories involving Dair and those around her. However, as a stand alone title, it is just as superb as this author's earlier release called "Blade Dancer".

This novel catches the reader on page ONE and refuses to release the imagination until the last page has been turned. I simply cannot recommend this title highly enough. BRAVA! *****


For your convenience you may read more about, or purchase this book, from Amazon by clicking HERE! Prefer Barnes & Noble? Click HERE! Reviewed by Detra Fitch.


---
Author: Various
Title: Port Nowhere: Adventures At The Edge Of The Galaxy

Here is a novel unlike any I have ever read before! There are twenty-three chapters and almost a dozen sci-fi authors! The entire novel takes place far away from our planet, Earth, at a place called "Port Nowhere". There are dozens of different species that call Port Nowhere home. The inhabitants affectionately call it "The Rock", because people live below ground. Few ever see the surface. Many believe the stars and tales of other places are just that, tales. As for planets with free water, that could not really exist! Water is never free!

LevOne is for the richest inhabitants. The lowest level (that house beings able to generously be labeled as civilized) is LevSev. There are lower levels, called the Depths. But trust me on this, you DO NOT want to go there!

Let me tell you about a few characters now. As the story opens, Port Nowhere is getting a new local commander. Captain Carle Eversyn arrives on the Rock. He commands the Consolidated Guard (A.K.A. the "Connies") of Malpairiso Sector. He has the last word on everything! His main goal is to capture Malik "Mal" Blayne. Malik has single-handedly kept the Connies (and all the authorities that claimed authority before them) in chaos. Glimpses are often seen of Mal, but no one can find him. As with the best villains, Mal hides right under Captain Carle's nose. Mal is also Rudof Dyll, the richest person at Port Nowhere, but only his bodyguard knows it. Mal and Rudof look nothing alike. As for the bodyguard, he is one of the Vamir. Think Wookie, but meaner and deadlier.

Then there is Crila "Cri" Maragorn. Her left forearm is a prosthesis. She is a bartender at Dhamu's Place. But that left hand can become several weapons, power tools, and so much more! She joins the Circle of the Beryl. (Think assassins and spies that look like tall lizards.) Cri is half Human and half Halsan, so her form is human female, red hair, lilac skin color, and she is a lethal combination of lovely and deadly.

There is also a boy, Tau the Silent, who is just hitting puberty. I found him exceptional. Tarzan, if you recall, was raised by apes. Tau was raised by things much more deadly. I refuse to say what and I doubt that you would ever guess.

***** There are several other characters, some get a lot of attention, some do not. The most awesome thing about this particular novel is that each chapter is written by a different author. So for the first few chapters, it is like reading an anthology. But each chapter picks up where the last left off! Soon the authors are using characters from each other. So Mal and Captain Carle have a plot going, then Mal could enter that plot and have another going that involves Tau, who may have another going with several others... You get the idea.

We have all heard the saying "Too many cooks in the kitchen will spoil the dinner." Yet somehow, these authors have collaborated and the stories flow smoother than silk. You would have to really be looking to figure out where one author stops and another begins. Few authors can works well with other authors. This group is part of that elite clan. If you enjoyed the Starport Canteen scene during the original Star Wars movie, then you will LOVE this novel. I cannot recommend this novel highly enough! Astounding! *****



For your convenience you may read more about, or purchase this book, from Amazon by clicking HERE! Prefer Barnes & Noble? Click HERE! Reviewed by Detra Fitch.


---
Author: Erin Elder
Title: The Rivers Of Klairn
(Book 2: Klairn Series)

The planet of Klairn is an amazing planet where the natural resources are watched over by the Protectors. If you read the first book in the series, then you understand the harsh trials each person goes through in the slim hope of becoming a Protector. Only the best of the best make it. The main characters from the previous novel return. The book is their first official mission.

Iona is sent out with two other male agents, Enoki and Drake, on Boat Number Four for an espionage mission. Iona poses as the wife to each man as the mission progresses.

Joby the Black and Lexti are paired as field researchers. Since they do well at mind-linking with animals and trees, the two men must earn the trust of the more dangerous animals as they attempt to persuade the animals in cooperating and giving "samples".

Shalmina is one of the best spies. She goes undercover as a secretary of the advertising department of Magusa Petroleum Products. Magusa is the company believed to be guilty (even if indirectly) of polluting the river.

***** This novel is, in my opinion, even better than the first! The trees and wildlife can actually communicate with Protectors. In fact, they have even learned to speak a few words to help the process of communications along.

You do not HAVE to read the first book to understand everything that is going on, but you will have a much better time understanding the romantic sub-plots. All-in-all, this is one spectacular series that I highly recommend to all fans of Science Fiction! *****


For your convenience you may read more about, or purchase this book, from Amazon by clicking HERE! Prefer Barnes & Noble? Click HERE! Reviewed by Detra Fitch.


---
Author: S.L. Viehl
Title: Blade Dancer

Jory Rask was one of the best professional shockball players. Yet when her secret was exposed, Terra shipped her off planet and banned her return. To honor her mother's last wish, Jory set out to find others like herself, those known as the ClanChildren of Honor. She located them on her mother's homeworld of Joren. Once they met, their lives changed forever.

Jory was determined to seek the vengeance denied their mothers. Her new found clan followed. To get vengeance, they must undergo training at the Tåna, the school for assassins known as blade dancers - the most lethal killers in the galaxy. In the heart of that school was a deadly secret!

***** I have read this author from her first book release titled "Star Doc". I followed as the book became a series, eager for each new glimpse of Viehl's fascinating universe. Doing a search for the author's name on the net, over six months ago, I came across this latest title and began counting down the days until its release. I had begun to believe the day would NEVER arrive. But eventually, it did!

Well it was worth the long wait and then some! This Sci-Fi romp is unforgettable! It now holds a place of honor on my "KEEPER" shelf. Excellent! *****


For your convenience you may read more about, or purchase this book, from Amazon by clicking HERE! Prefer Barnes & Noble? Click HERE! Reviewed by Detra Fitch.


---
Author: Selina Rosen
Title: Queen Of Denial

The planet of Barious had finished a long war. Five years previously, during one of the conflicts, Taralin Zarco, Queen of Barious, was abducted by the Barion's mortal enemies the Locheds. The Locheds used Taralin as a test subject in their labs. After five years of captivity off planet Taralin no longer had any memories of being Queen of Barious. With the war over, King Zarco sent for his wife to return.

Drewcilia "Drew" Qwah was the best salvager in the galaxy. She drank too much, smoked too much, and had a mouth that would make a sailor blush! Her partner, Van Gar, was a huge hair covered alien. They were hired to escort the confused queen back to her husband. No matter how much Drew hated royalty, it was a lot of beer money for a SIMPLE escort job.

***** This story is down-right edible! I felt as though Drew was a female Han Solo since her morals seem to be the same and her partner looks much like a Wookie. No nonsense, beer guzzling, hilarious, and NOT TO BE MISSED! I loved every second! *****


For your convenience you may read more about, or purchase this book, from Amazon by clicking HERE! Prefer Barnes & Noble? Click HERE! Reviewed by Detra Fitch.


---
Author: R.G. Roane
Title: The Delphinus Chronicles

Cabrillo University in San Diego was granted Simon, the world's most powerful super-computer, for their experiment. Professor Ross Erricson and his graduate students did their research in a small subterranean computer lab that USED to be an auxiliary storage area. One wall was constantly damp due to the Ocean Park dolphin tank being on the other side of the wall. But the heat Simon generated would take care of that and no one worried.

No one could have foreseen the unintended consequences that would follow! After all, humans are not the only intelligent species on this planet.

***** This is an astounding novel that I found hard to put down. Every time I believed nothing else could happen to surprise me I was proven wrong. Highly recommended reading! *****


For your convenience you may read more about, or purchase this book, from Amazon by clicking HERE! Prefer Barnes & Noble? Click HERE! Reviewed by Detra Fitch.


---
Author: Orson Scott Card
Title: Shadow Puppets (A sequel to Ender's Shadow)

In this novel the author, Orson Scott Card, focuses on secondary characters from ENDER'S GAME.

Peter Wiggin (a.k.a. the Hegemon, among other alias names), Julian Delphiki (a.k.a. "Bean"), and Petra Arkanian must deal with Achilles de Flandres. Achilles, if you recall from the previous books, was a genius. Mentally, however, he was very unstable. He wanted nothing more than the deaths of Peter, Bean, and Petra. Second on Achilles's list of things-to-do was to conquer all, starting with the Hegemony!

Suriyawong, Virlomi, Hyrum Graff, and Volescu appear as secondary characters. They were not just for show or used as "fillers" though. Each had vital roles in the book and possibly in the next. (My hope springs eternal.)

***** If you have not read the previous books, I highly recommend that you begin at the beginning, with ENDER'S GAME. Not only because all in this series is fantastic, but also because you when previous characters or events are mentioned, you would totally understand the reference and feel more a part of Card's vast universe. This author does not insult the intelligence of his readers; therefore, he will not go into deep detail on past events. He just mentions a person or event and carries on with the current story. I love that in an author!

Orson Scott Card made a fan of me with ENDER'S GAME. Of course, since I enjoyed it so much, I handed it over to my husband and the "Ender's Bug" (as I call it) bit him too. Card quickly made his way from my list of "Good Authors", to my list of "Favorite Authors", and currently resides on my "Elite List" which contains only four names (and one of them are deceased). I tell you that so you may understand that I do NOT consider myself to be overly dramatic when I say, "If you love Sci-Fi, you MUST read this series!"

Orson Scott Card rules the Sci-Fi universe! *****


For your convenience you may read more about, or purchase this book, from Amazon by clicking HERE! Prefer Barnes & Noble? Click HERE! Reviewed by Detra Fitch.


---
Robert A. Goerman: title - Himmler's War

Set around the end of the year 1974. Derek A. Himmler was called the "Master of UFOlogy" by age twenty-five. He had several best-selling novels under his belt, had done several TV, radio, and magazine interviews, and had friends in high places. His life changed when he was told his brother, Mark, and his new sister-in-law, Cheryl, had died during a car wreck. Knowing it could not have been suicide or drunk driving, Himmler did his own information research. Mark's last few moments of life had been recorded on a cassette. They had been following a huge flying craft, alien in nature. The echos of their screams sent Himmler out for revenge.

Himmler began "Operation AC/DC", Assassinate Crew - Disable Craft. From there, Himmler called in some contacts and assembled a team. Body count of the human and non-human types escalated. Secrets went so deep that even the U.S. President had been in the dark until some very special agents briefed him.

People around Himmler ended up dead, but all believed that Himmler's War was vital to the entire world. Himmler was about to face the best of the military and the aliens themselves!

***** W - O - W ! That says it all. Himmler's goes all out in this war. His arsenal contains most everything that begins with the letter "M", M-79 "Bloop gun", MK1, M26, MAC-10 "the Ingram", M15, AN-M8 SMOKE HC, LAW rockets ... just to name a few! This book begins fast and only gets faster. The ending is a bit surprising and left me begging for more! You best have a lot of time to spare when you begin reading this novel because it is hard to stop. Very highly recommended! *****


For your convenience you may read more about, or purchase this book, from Amazon by clicking HERE! Prefer Barnes & Noble? Click HERE! Reviewed by Detra Fitch.


---
Richard Preston: title - The Cobra Event

In New York City in the late '90s, a 17-year-old girl heads off to her private school even though she has a cold. By art class her nose is gushing mucus and she's severely disoriented. Within seconds, it seems, she's in convulsions and, most bizarrely, can't stop biting herself. All the reader can do is hope she'll die quickly, but Kate Moran's body still has a few more disgusting turns to undergo, and Richard Preston--a Jacobean master of ceremonies par excellence--takes us through them in bizarre and bloody detail.

Clearly, whatever Kate had was a head cold with a scientific vengeance. Preston's heroine, Alice Austen, a doctor with the Centers for Disease Control and Prevention, realizes--in the first of several gripping autopsy scenes--that the girl's nervous system had been virtually destroyed. So far, only one other person is known to have died in the same way, but he was a homeless man. Austen must connect the two cases, seemingly linked only by the subway, before the media gets hold of them and drums up a paranoia-fest--and before the virus's creator can kill again.

***** The Cobra Event is itself a paranoia-fest, a provocative thriller that makes you wonder exactly how much bioterrorism is taking place in the real world. Preston, best known for his terrifying chronicle of the Ebola virus, The Hot Zone, and other impeccably researched nonfictions, is not content to create fast-paced nightmarish scenes. His novel is instead a complex morality tale anchored in uncomfortable fact. Preston is keen to convey the "invisible history" of bioweapons engineering and, equally, to show the unsung heroism of his scientific detectives (along with that of the nurses and technicians who literally sacrifice their lives for medicine). Like their creator, these characters are not without a sense of humor. One calls the manmade virus "the ultimate head cold." Readers will never forget literally dozens of scenes and will never again see the subway, rodents, autopsy knives, and--above all--runny noses in the same light. *****


For your convenience you may read more about, or purchase this book, from Amazon by clicking HERE! Prefer Barnes & Noble? Click HERE! Reviewed by Trip Williams.


---
David Sherman: title - Onslaught (Demontech Book 1)

The Dark Prince's power to summon demons has made his forces second to none, and ensured his place as one of the invasion's leaders. Not content to merely seize his father's throne, the renegade royal dreams of world conquest and with his army and his black arts, there is little to stop him.

So unexpected, so well planned is the invasion of the free port New Bally that out of hundreds in the city, only two escape capture. Haft and Spinner will need all their courage and cunning to retrieve their weapons from their enemy-held ship, cross the open meadows surrounding the city walls, and escape into the forest beyond*where they hope to regroup and drive back the invaders. Luckily,Haft and Spinner are no ordinary men. They are Marines . . .

***** Awesome book, that I highly recommend to all fans of Sci-Fi. *****


For your convenience you may read more about, or purchase this book, from Amazon by clicking HERE! Prefer Barnes & Noble? Click HERE! Reviewed by Trip Williams.


---
Robert A. Heinlein: title - The Moon Is A Harsh Mistress

In the classic Hugo Award-winning book, a one-armed computer technician, a radical blonde bombshell, an aging academic, and a sentient all-knowing computer lead the lunar population in a revolution against Earth's colonial rule. This book details Cell group organisation, and the basic mechanics of winning a revolution, set in a Science Fiction background.

Tom Clancy has said of Robert A. Heinlein, "We proceed down the path marked by his ideas. He shows us where the future is." Nowhere is this more true than in Heinlein's gripping tale of revolution on the moon in 2076, where "Loonies" are kept poor and oppressed by an Earth-based Authority that turns huge profits at their expense. A small band of dissidents, including a one-armed computer jock, a radical young woman, a past-his-prime academic and a nearly omnipotent computer named Mike, ignite the fires of revolution despite the near certainty of failure and death.


For your convenience you may read more about, or purchase this book, from Amazon by clicking HERE! Prefer Barnes & Noble? Click HERE! Reviewed by Trip Williams.


---
Robert A. Heinlein: title - Red Planet

Marlow and his strange-looking Martian friend Willis were allowed to travel only so far. But one day Willis unwittingly tuned into a treacherous plot that threatened all the colonists on Mars, and it set Jim off on a terrfying adventure that could save--or destroy--them all!

***** Another one for the Heinlein Collector! A young colonist on Mars befriends a strange round creature called Willis who gets him into trouble when he goes away to school, but whose presence and friendship finally enable the colonials to negotiate a treaty with the Martians. *****


For your convenience you may read more about, or purchase this book, from Amazon by clicking HERE! Prefer Barnes & Noble? Click HERE! Reviewed by Trip Williams.


---
Orson Scott Card: Shadow of the Hegemon

This time the battlefield is set firmly on terra firma, Earth! Ender and his sister, Valentine are not around. The intelligent children from Battle School were trying to blend back into life on Earth when they were kidnapped, except for Bean. He, his family, and his neighbors were bombed! Bean went into hiding with Sister Carlotta. Ender's brother, Peter Wiggin, was their only hope.

Peter may only have been a teen, but his intelligence at politics and pulling strings were as great as any of the Battle School Grads were at commanding! He held two names on the nets. Both were well known and had much influence. He was "Locke", known as a peacemaker, and he was "Demosthene". He would help retrieve the brilliant children. But Petra was the most important and she was held prisoner by Achilles! Peter intended to rule the world...and soon. He would become the Hegemon. But first, he and Bean must become alliances to defeat Achilles, before he manages to destroy all the nations!

***** Orson Scott Card's deep thinking strategies on national and global politics, as well as, on national and global military tactics are proven once again to the Sci-Fi reading public!

The story mainly follows Bean, with Petra and Peter as secondary characters. But my vanity makes me like Petra the most. After all, change the P in her name to D and you have MY name! But more than that, I enjoyed watching her (as a 14 year old) using logic against grown men who trained in psychiatry. Petra has a way of seeing things more clearly than most. Here is a story that will hit the best seller lists almost immediately! It is not only excellent, it is awesome! *****


For your convenience you may read more about, or purchase this book, from Amazon by clicking HERE! Prefer Barnes & Noble? Click HERE! Reviewed by Detra Fitch

---
Return to main page HERE!